04 June 2019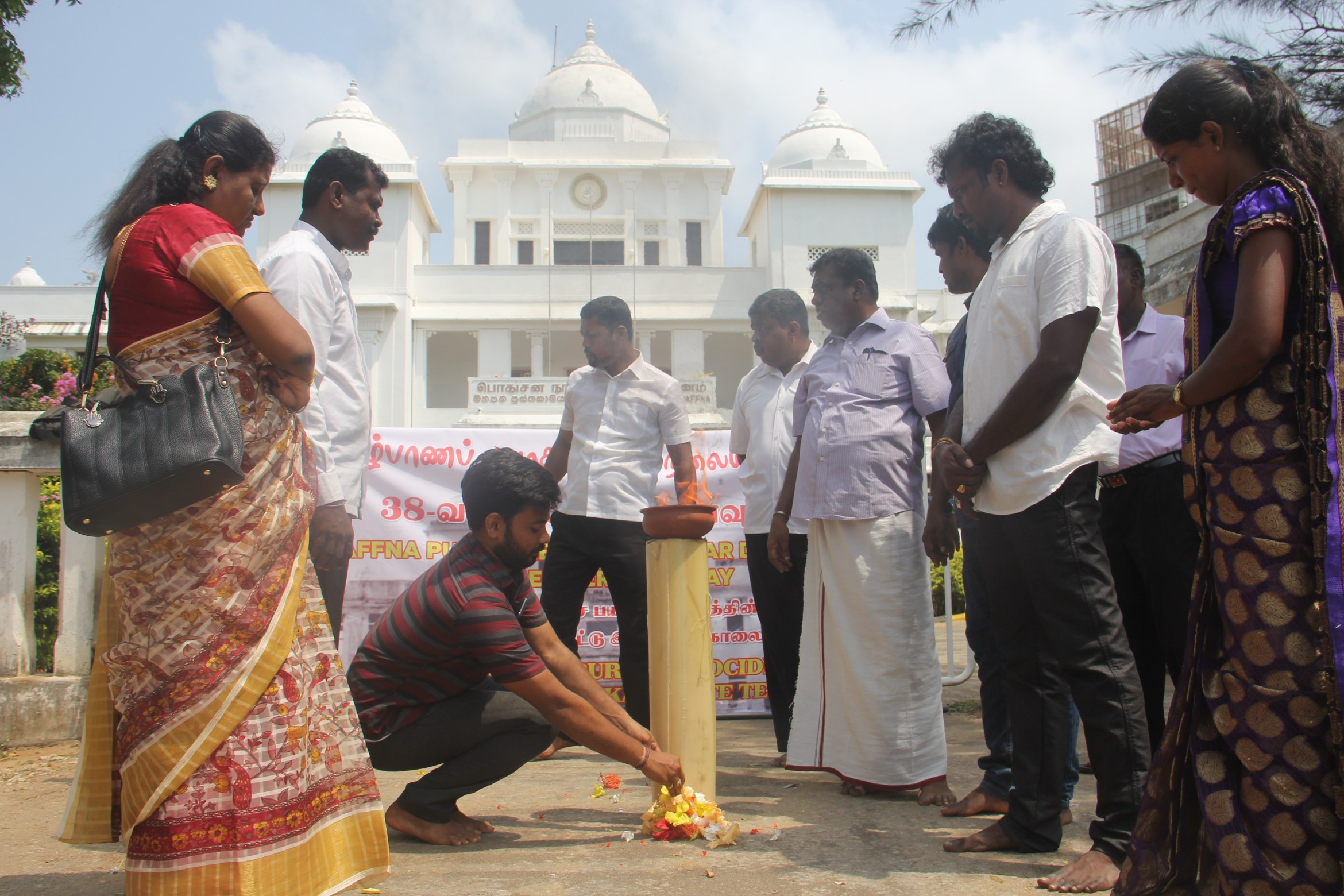 Local residents and politicians gathered in Jaffna on Saturday to remember the burning of the library by Sri Lanka's security forces and state-sponsored mobs 38 years on.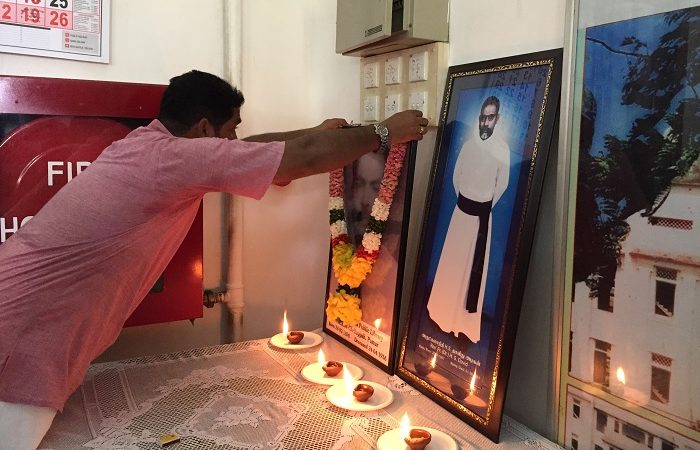 The gathered mobs and state officers set the library, which was famous for being a crucible of Tamil literature and heritage, ablaze at midnight on May 31, 1981. 
The burning has since been marked by Eelam Tamils as an act of genocide.
Over 95,000 unique and irreplaceable Tamil palm leaves (ola), manuscripts, parchments, books, magazines and newspapers, housed within an impressive building inspired by ancient Dravidian architecture, were destroyed during the burning. Some texts that were kept in the library, such as the Yalpanam Vaipavama (a history of Jaffna), were literally irreplaceable, being the only copies in existence. It was one of the largest libraries in Asia.
The destruction took place under the rule of the UNP at a time when District Development Council elections were underway, and two notorious Sinhala chauvinist cabinet ministers - Cyril Mathew and Gamini Dissanayake - were in Jaffna. Earlier on in the day, three Sinhalese police officers were killed during a rally by the TULF (Tamil United Liberation Front).
Read more: 38 years on - Remembering the burning of the Jaffna Public Library