03 March 2018
The chief monk of a Batticaloa vihara protested the Sri Lankan president's decision to visit a Tamil Hindu temple during his trip to the city, while neglecting the other faiths.
President Maithripala Sirisena was due to appear in Batticaloa for an event marking the appointment of 385 graduates from the Eastern Province as teachers. The president was then due to visit the Mamangam Kovil in Amirthakali.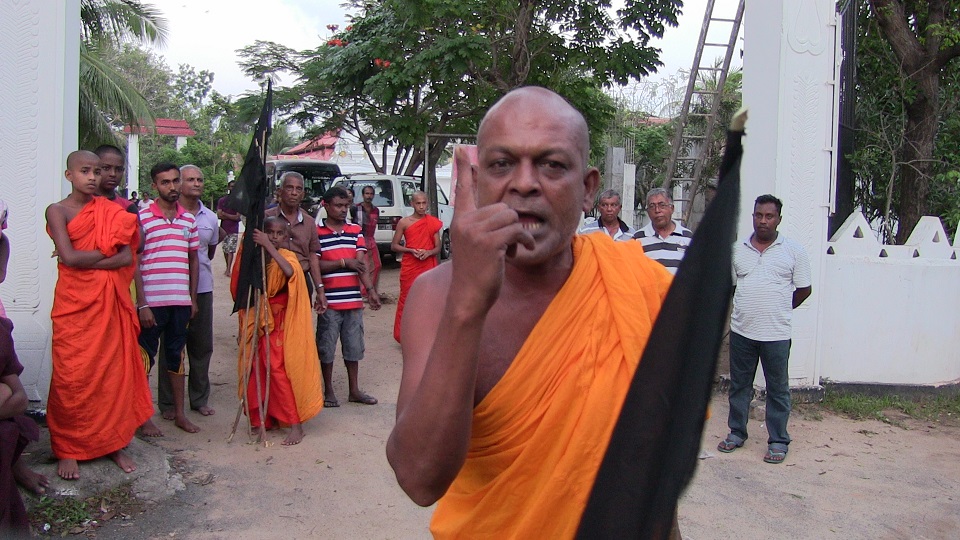 The chief monk of Mangalarama Vihara in Batticaloa, Ambitiya Sumana Thero, protested the president's decision to prioritise visiting the Hindu community and said he would only be welcome to Batticaloa if he also visited Buddhist, Christian and Muslim shrines.
The monk planted a black flag on the Vihara entrance to protest the president's visit and caused a disturbance in the area.