30 July 2013
British University Tamil Societies across London collaborated to hold a Black July remembrance discussion session at the London School of Economics on Monday.
Students from the London School of Economics, University College London, City University, Westminster University, Imperial College London, Roehampton University, Cambridge University, Kings College London and Queen Mary University attended and took part in discussions at the event.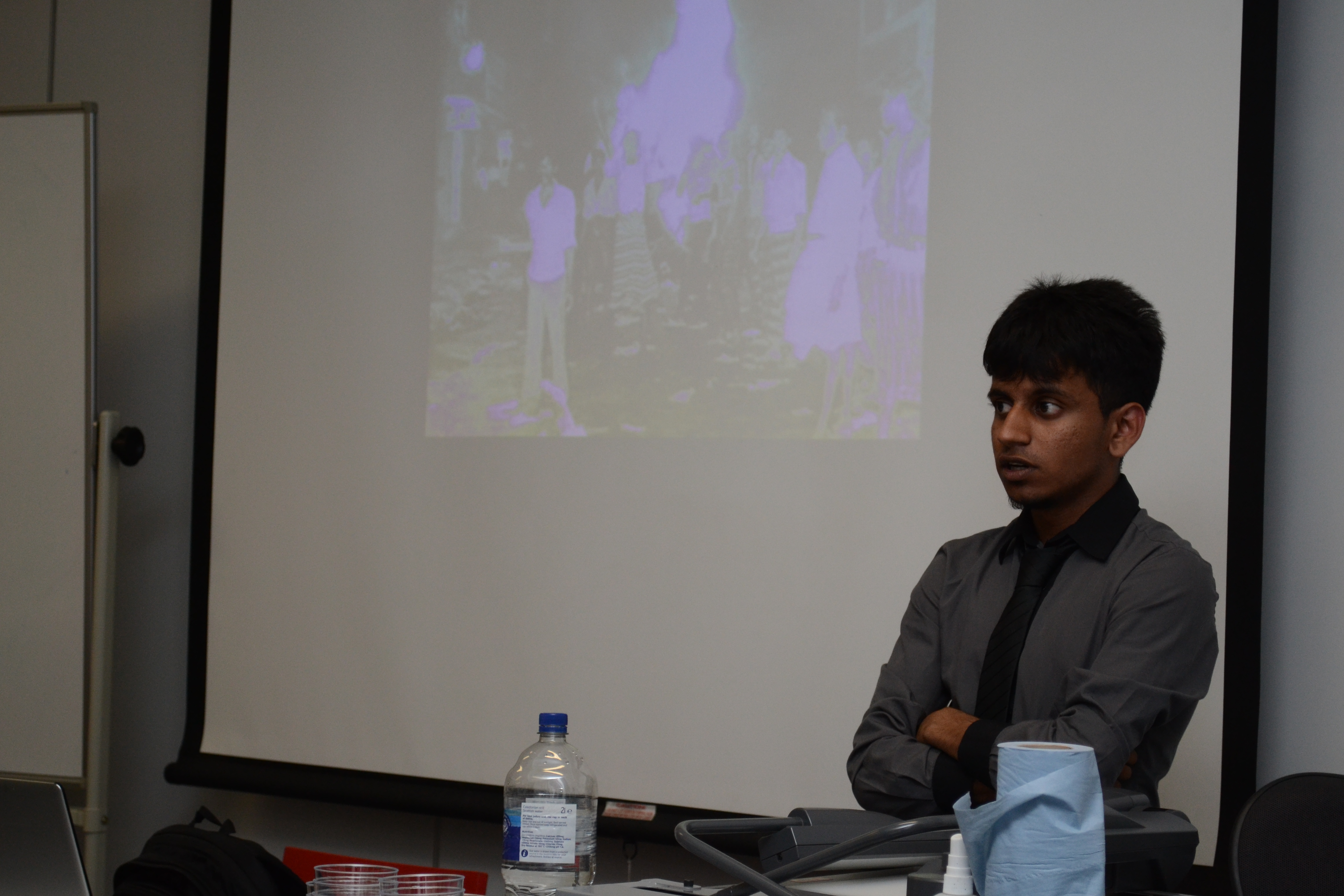 London School of Economics Tamil Society President welcomes everyone to the event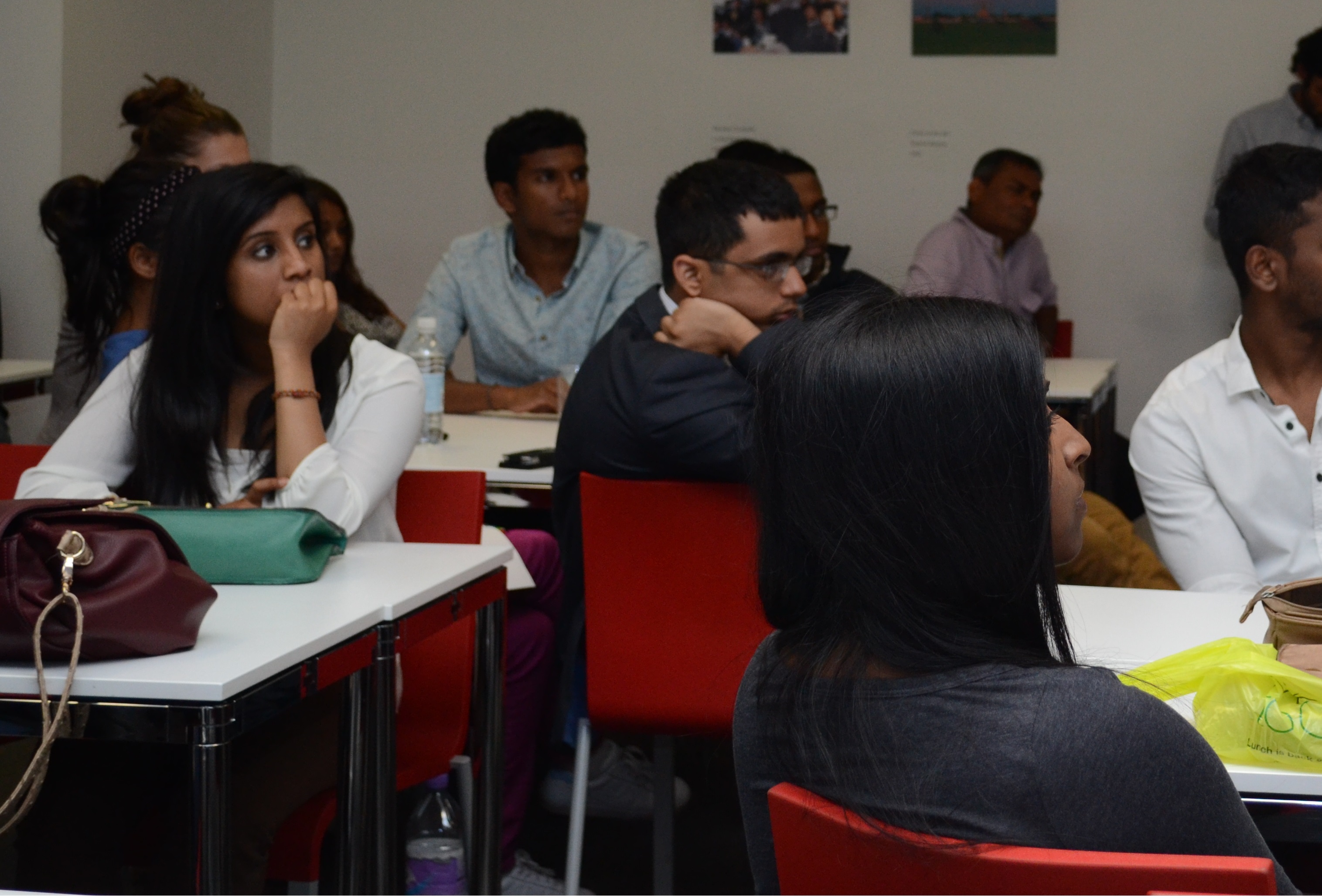 The evening started with guest speakers recalling their experience of the 1983 pogrom whilst various students also described stories that they had heard from their families.
Guest speakers describe their experience of Black July 1983
After hearing various accounts of the1983 pogrom the event proceeded into discussion regarding an array of topics that related to Black July.

Firstly the students discussed which word best defined the events of Black July.
A student from City University said:
"I never thought about how important terminology is until now. We always just refer to Black July as 'riots' but actually that's misleading. It's clear to us that what happened in 1983 was a pogrom, targeted violence against the Tamils."

The discussion then went on to 3 further topics which included the situation that Tamils faced before Black July, the general response to Black July and the current situation in the North-East. 
Speaking of the current situation in the North-east, one student said:
"The idea that everything is fine for Tamils in Sri Lanka and everyone is okay now is just ridiculous. You just need to check the news to see how not fine it is. The saddest thing is, when we hear stories of '83, and Tamils fleeing back to Jaffna fearing violence in the south, the idea was that the Northeast was our homeland so it was like their safe-haven. Now that feeling is lost. Militarisation, colonisation and violence in the Northeast just show that now for the Tamils, there is no escape from oppression at the hands of the Sri Lankan state."

Wrapping up the discussion, a student representative said:
"Although we will never forget the horrific events of Black July, we have to remember that the pogrom was not a sporadic or isolated event. Black July was one particularly bloody instance in the ongoing genocide of the Tamil nation. This year I've seen a few Sri Lankans trying to apologise for Black July. These individuals might be sincere, but considering there has been no investigation, compensation or justice for the victims, and considering the silence during the events of 2009, apologies are meaningless."

The event ended with a one minute silence to remember those that perished during Black July and subsequent anti-Tamil pogroms.
Speaking to the Tamil Guardian, a student, who wished to remain anonymous as she has family in the North-East said:
"There is so much that traditional media does not tell you. I hope that there are more university events like this that help shed more light on the dire situation that Tamils face in Sri Lanka."
A representative from the University College London Tamil Society also highlighted,
"It is important that we remember important events in our people's history and use them to help us learn and stay committed to stay in touch with what the Tamils in Sri Lanka are facing."