24 July 2018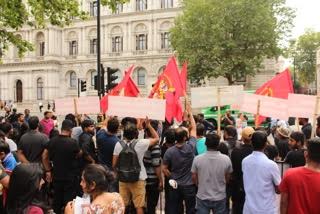 Hundreds of British Tamils gathered at Downing Street in London yesterday, to commemorate the 35th anniversary of the Black July pogrom.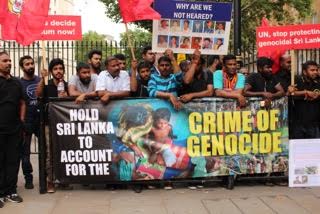 Over 3000 Tamils were massacred during the pogrom which saw Sinhala mobs target Tamil homes and businesses, looting and ransacking property, as well as rounding up Tamils and burning them alive.
Tamils in London rallied at the commemoration chanting slogans calling for justice for genocide. A memorial flame was also lit in remembrance of those who were killed.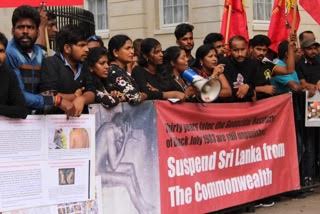 See more on Back July and on commemorative events held around the world this year here.