27 November 2018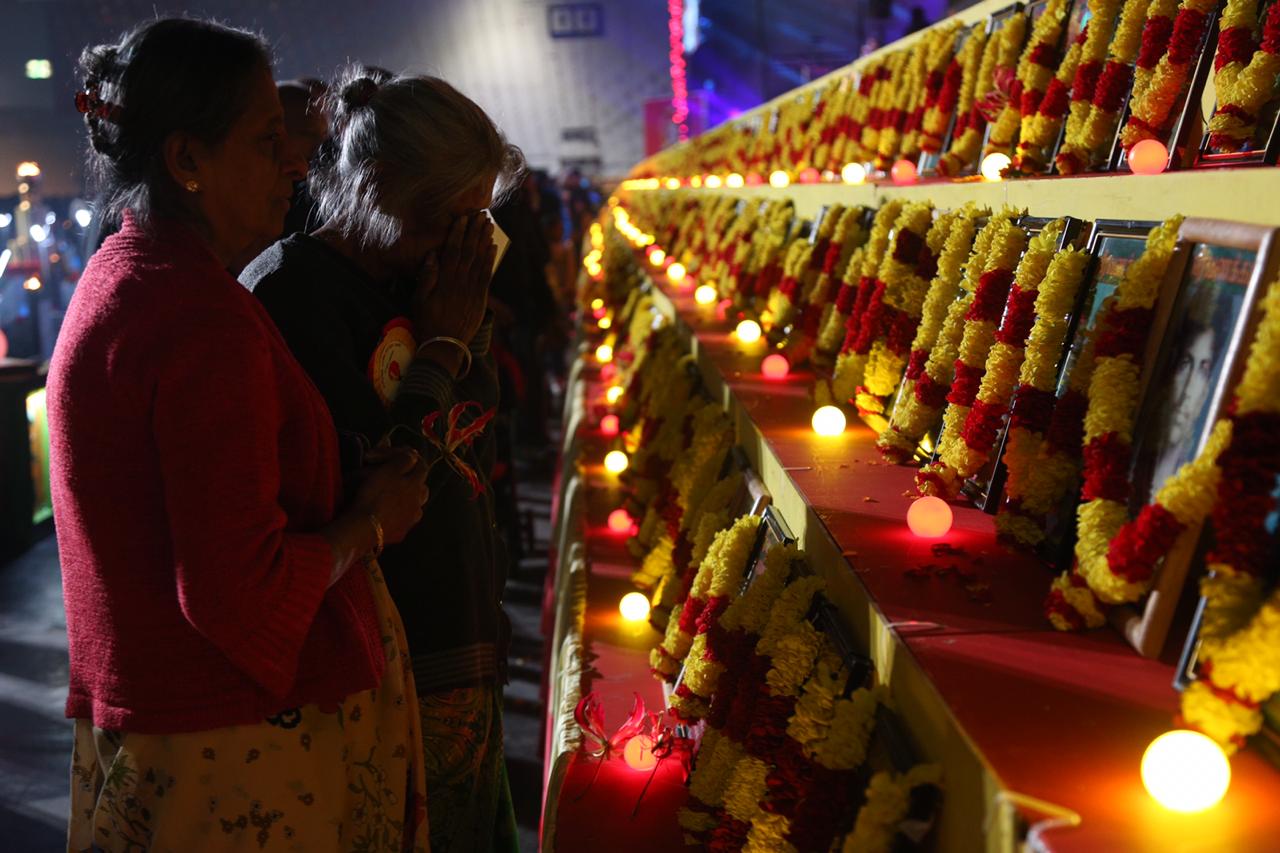 Thousands of British Tamils gathered in London today to mark Maaveerar Naal, in remembrance of all those who gave their lives in the struggle for Tamil liberation.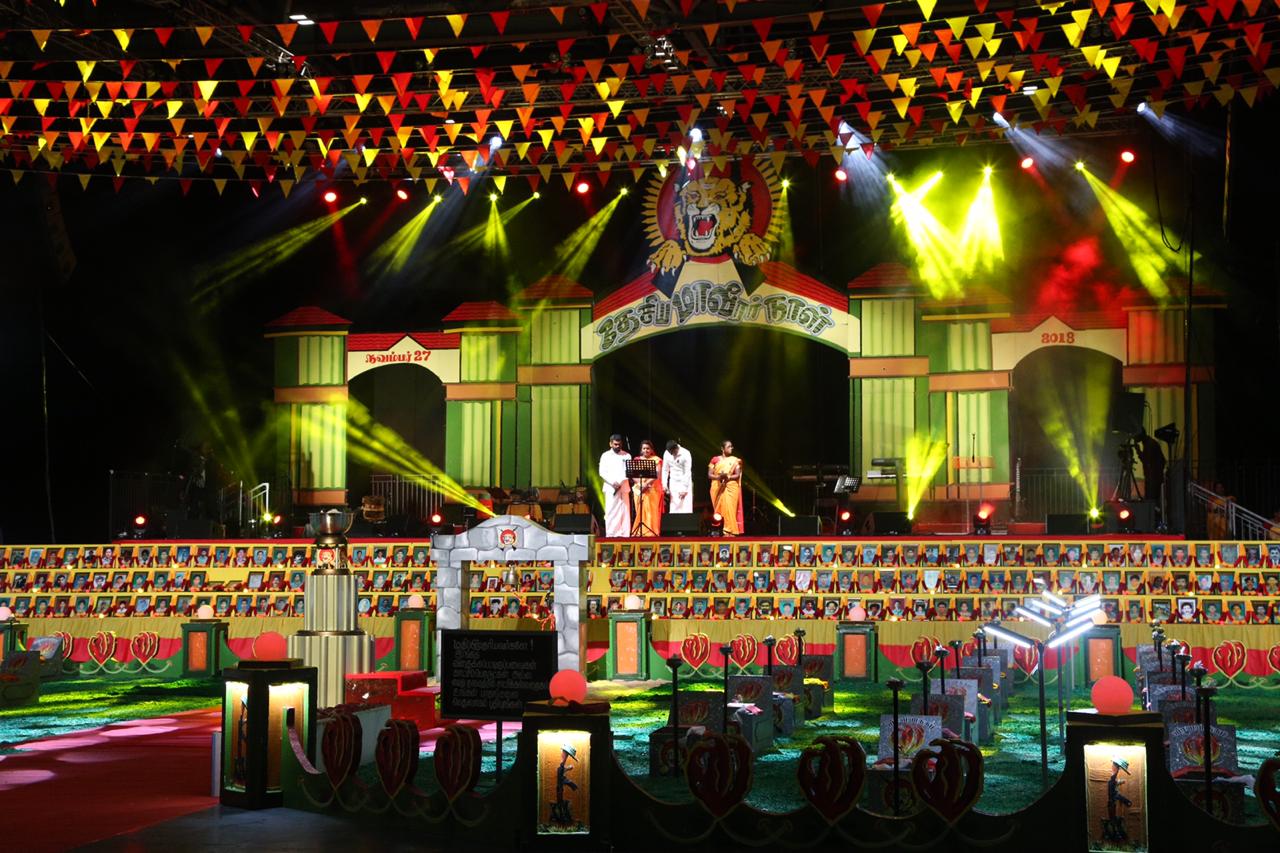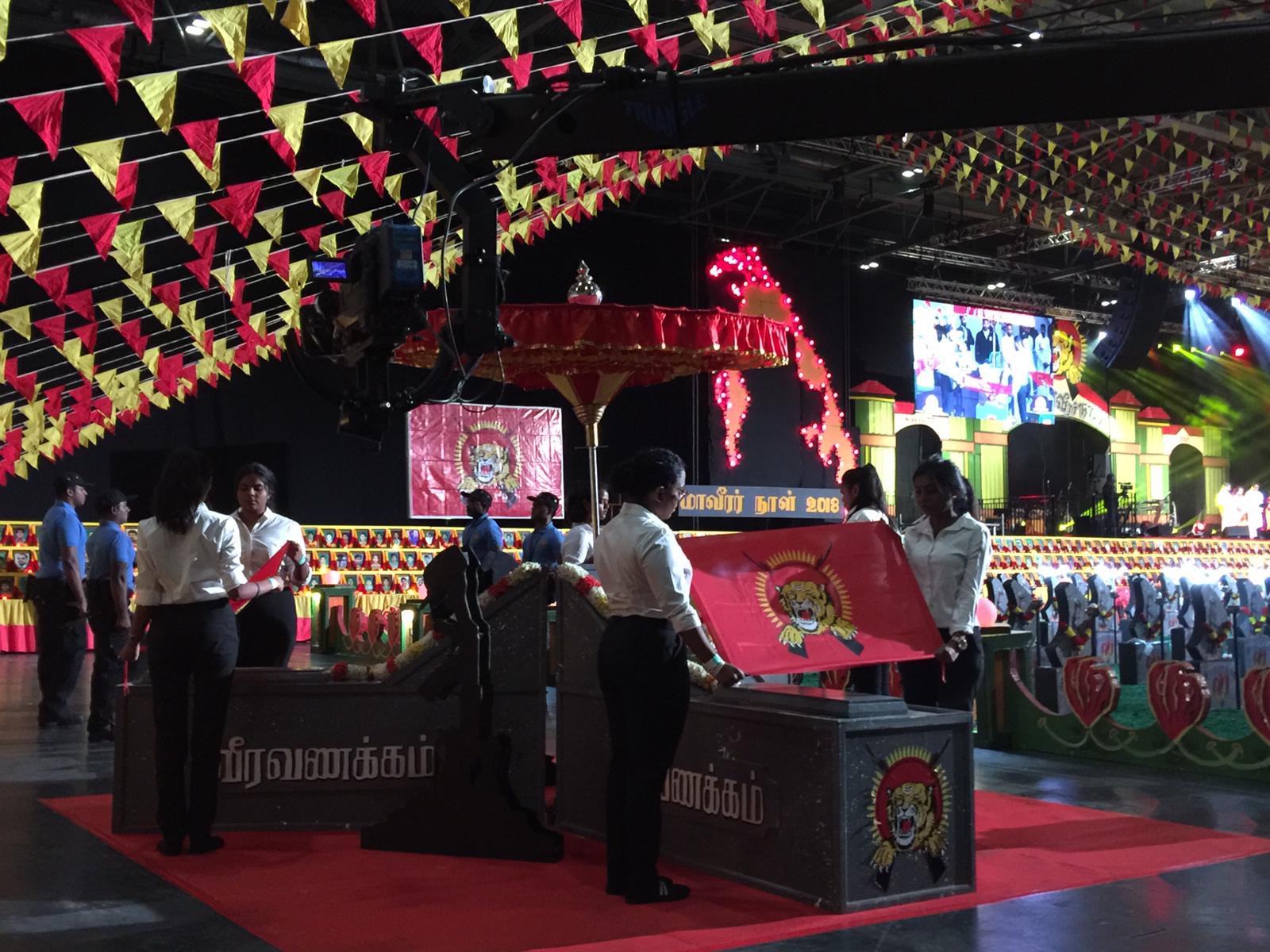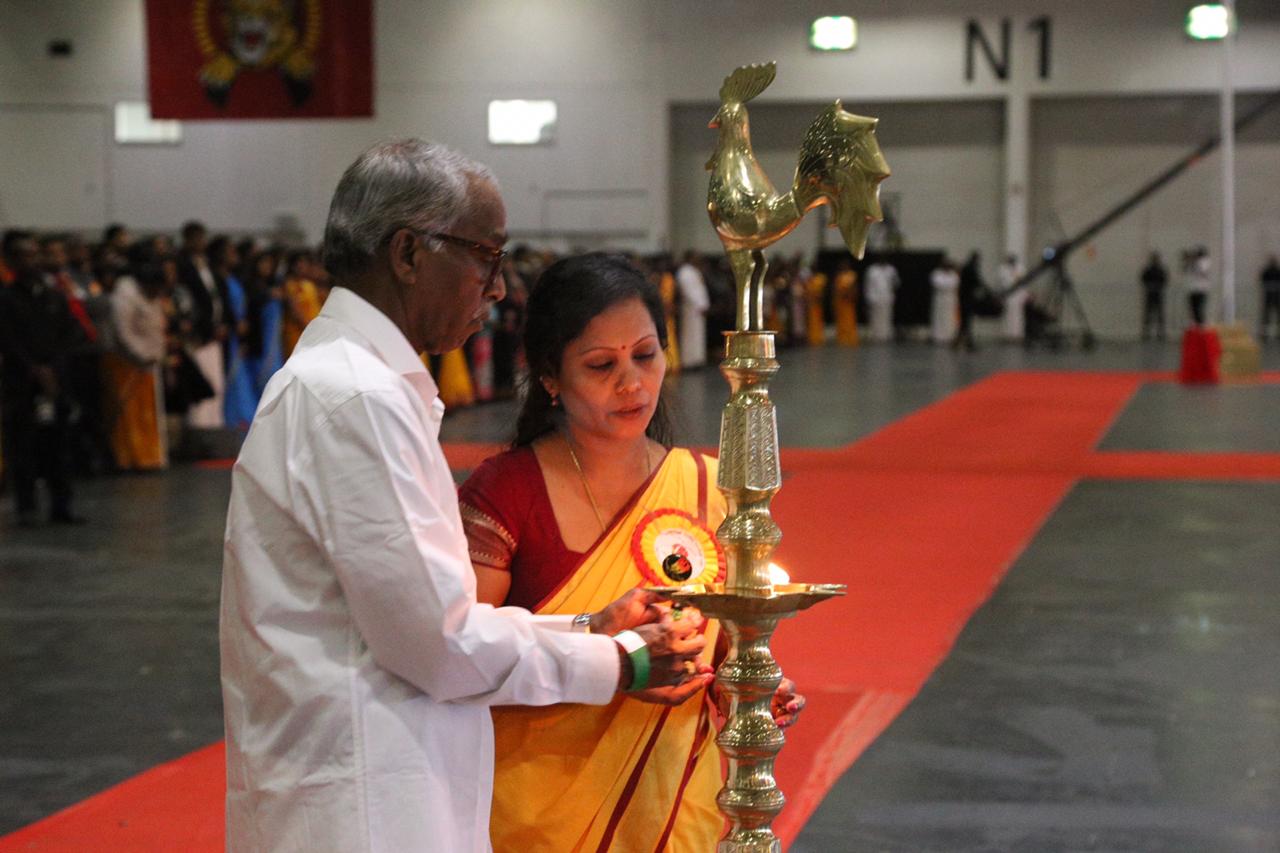 In line with commemoration events taking place around the world, Tamils in London held a Maaveerar Naal remembrance event at the ExCel centre in London. Thousands of British Tamils came to pay their respects throughouts the day, which saw speeches and musical performances.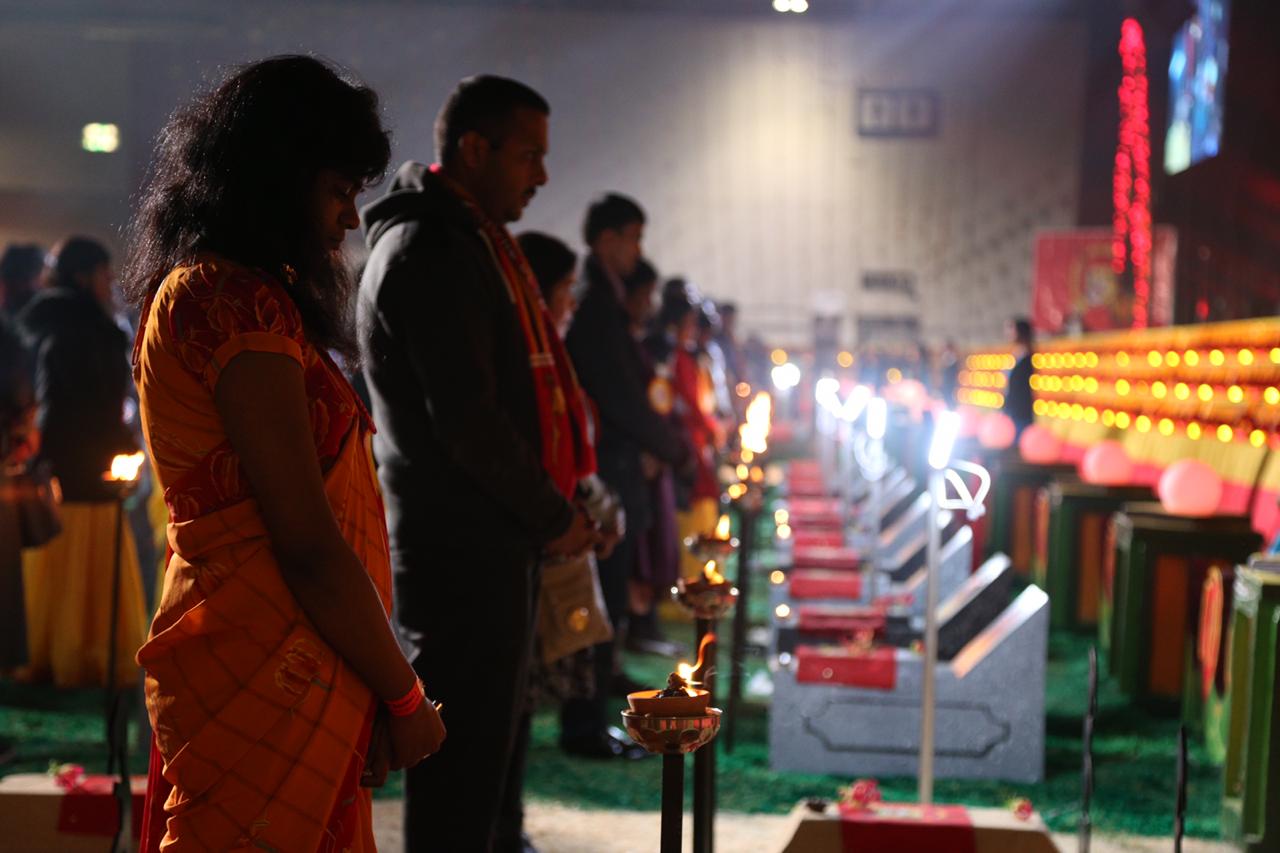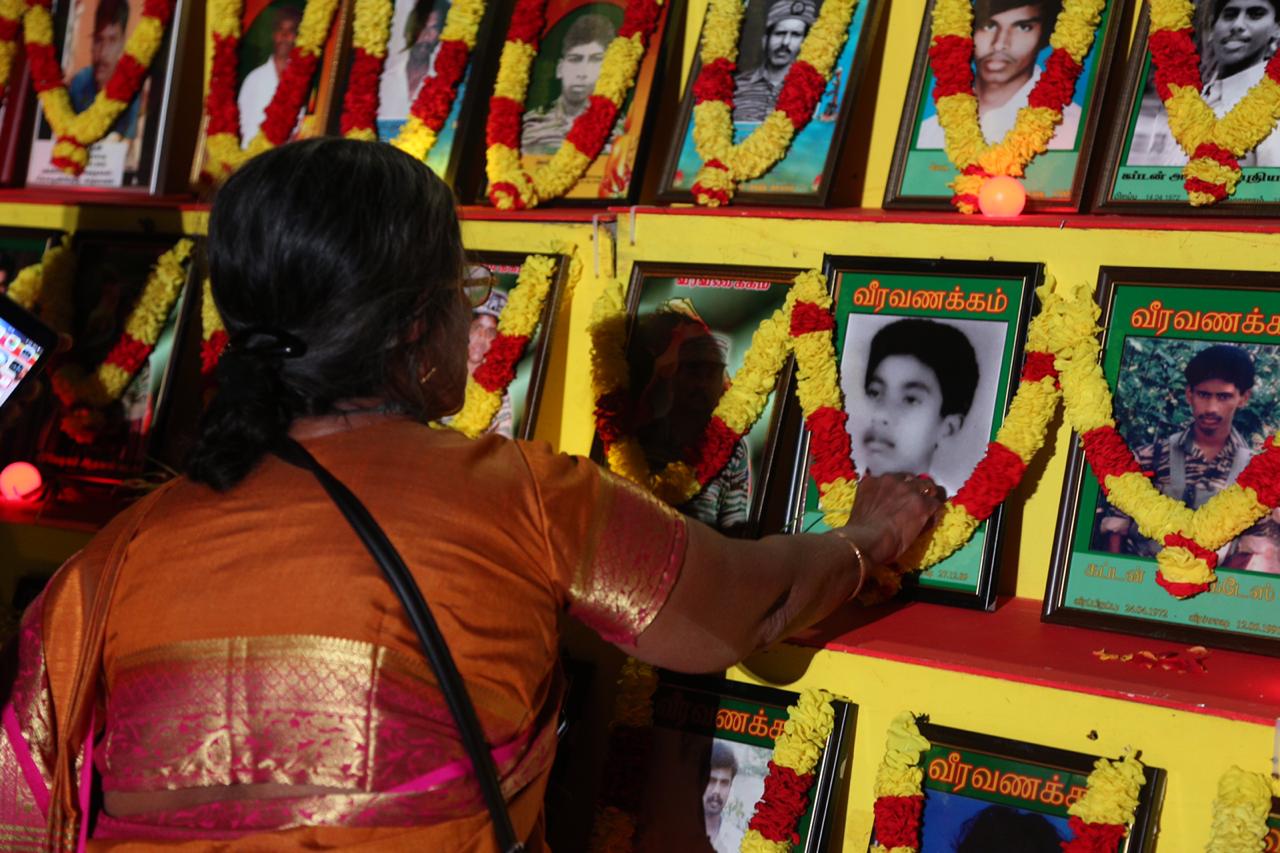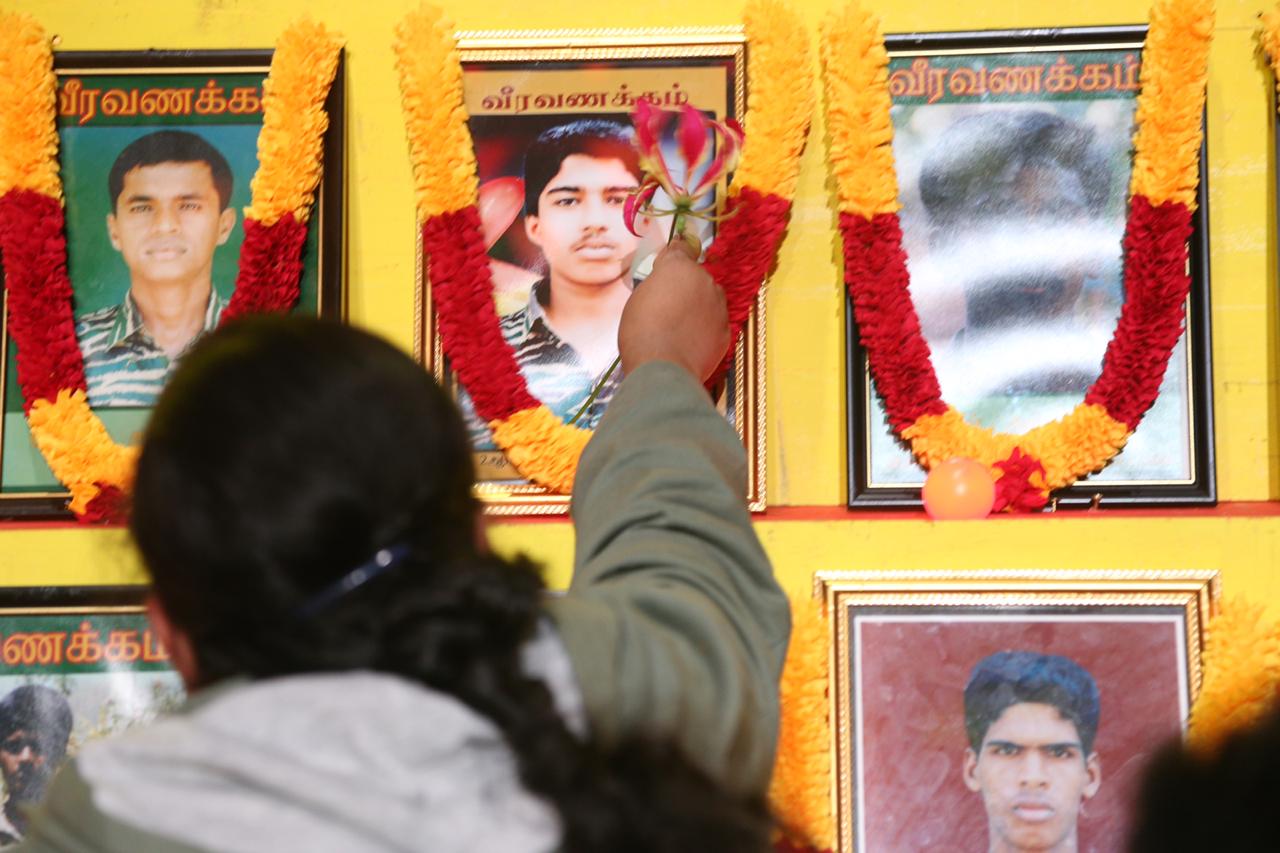 As Tamils in the homeland lit candles at 18.05pm, British Tamils too lit candles and held a moments silence, marking the exact time that the first LTTE cadre Lt Shankar died in 1982. Hundreds of family members of fallen fighters stepped forward before makeshift tombstones, replicating those that were destroyed by the Sri Lankan military, to light flames of remembrance as the Thuyilum Illam song played.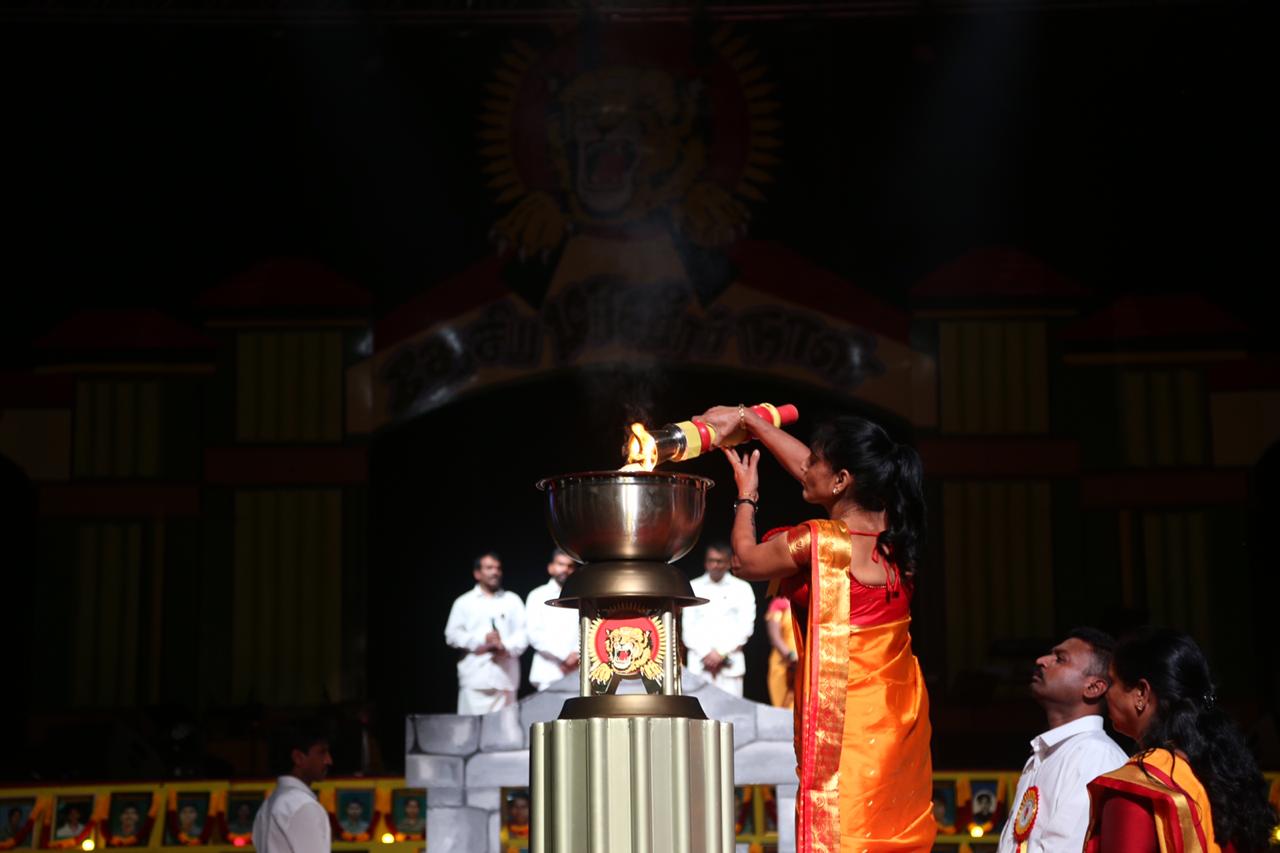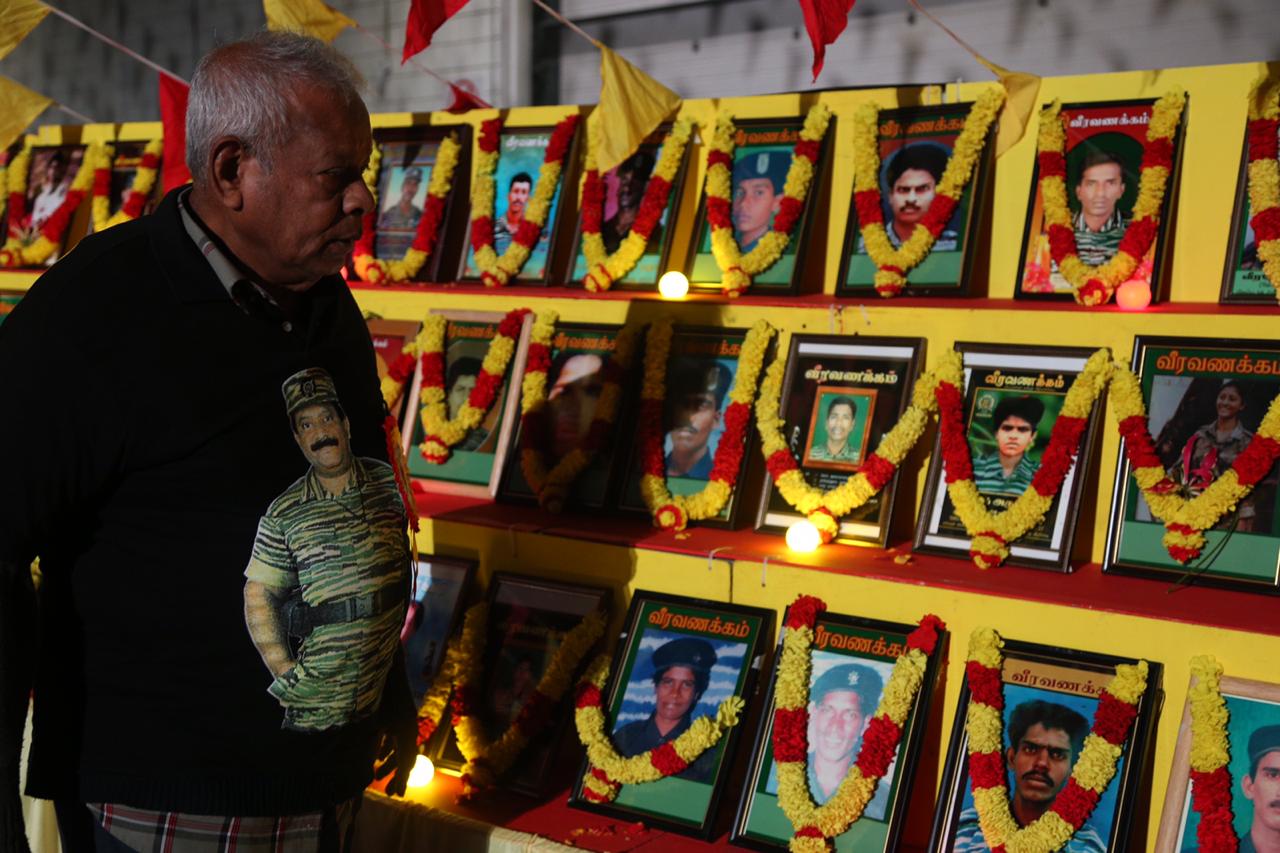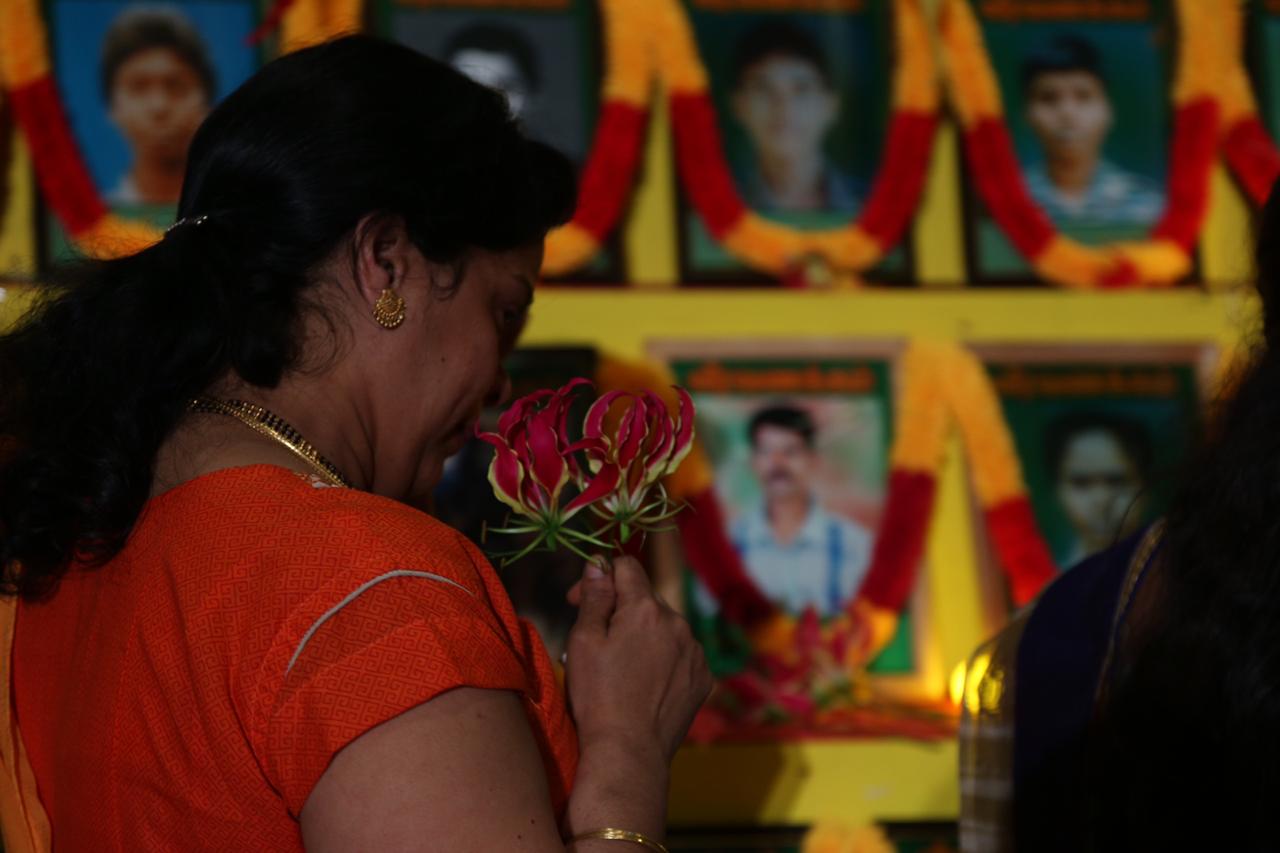 As the moment of silence ended, thousands lined for hours to lay down karthigaipoo - gloriosa lily flowers - before hundreds of portraits of martyred cadres.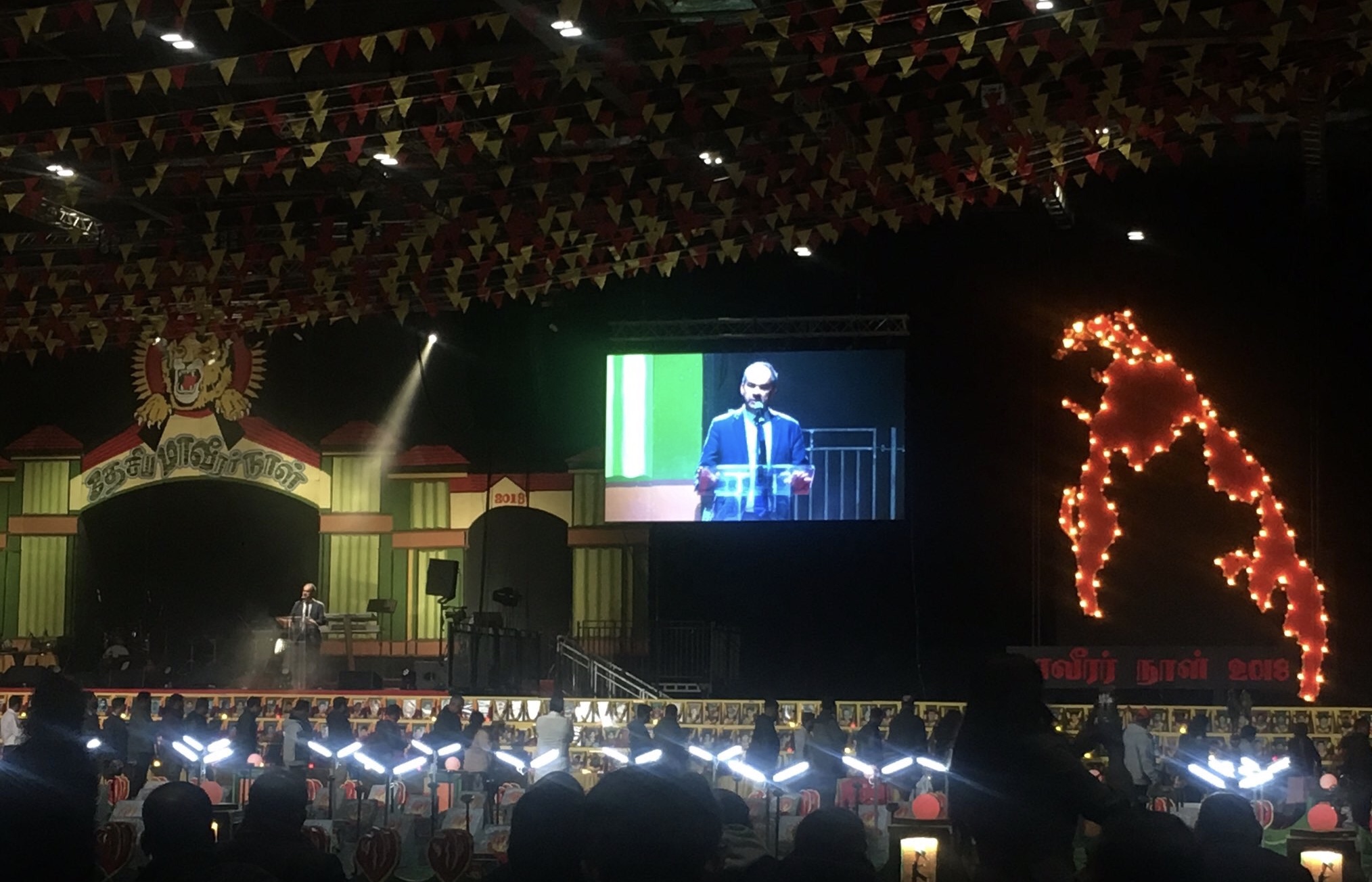 The chair of the All Party Parliamentary Group for Tamils, Conservative MP Paul Scully spoke on the main stage, telling the audience that the current crisis in Sri Lanka "sets back Tamil rights even further".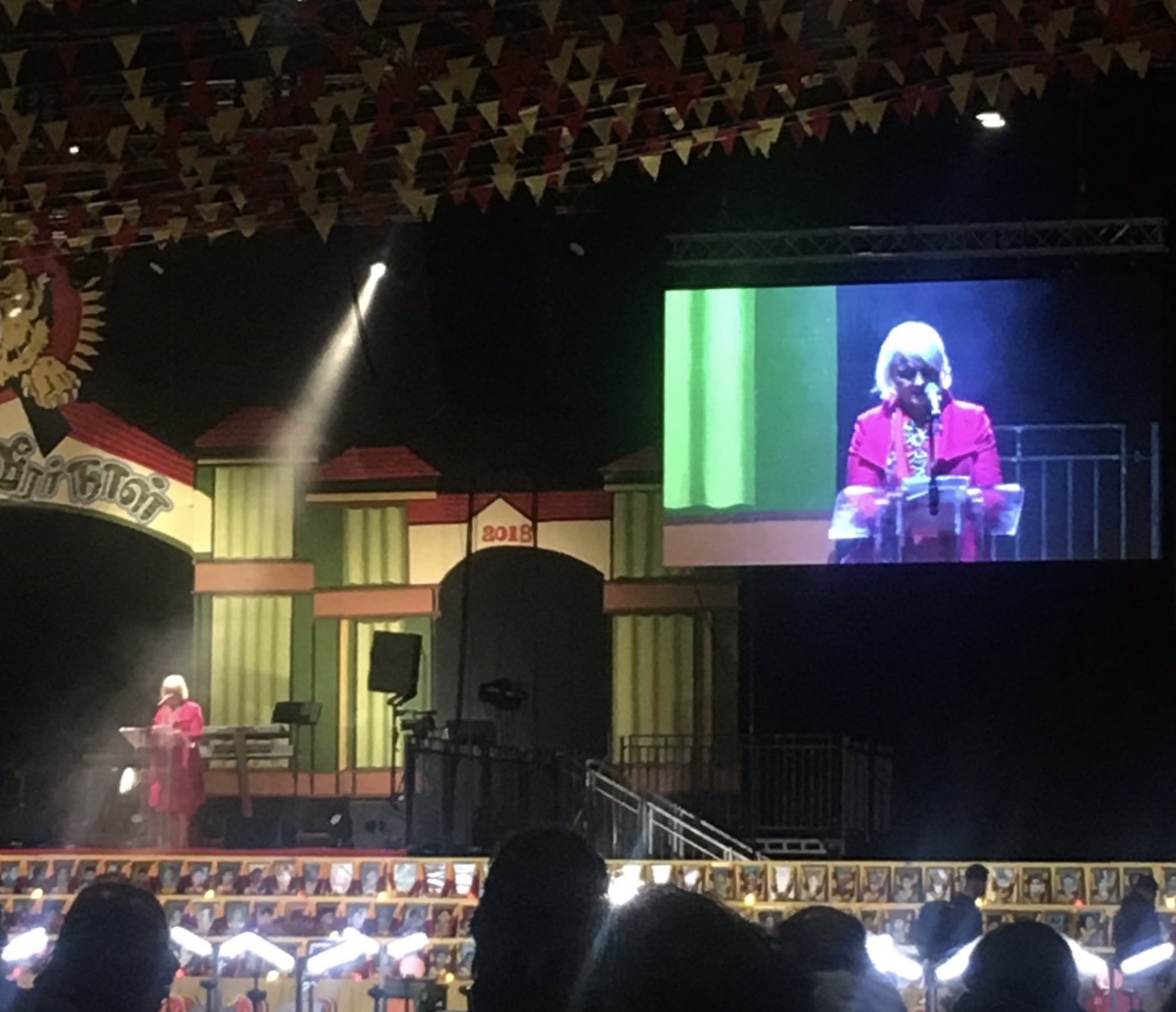 Labour MP Siobhain McDonagh told British Tamils that "I hope days like today give you the strength to continue your fight for justice".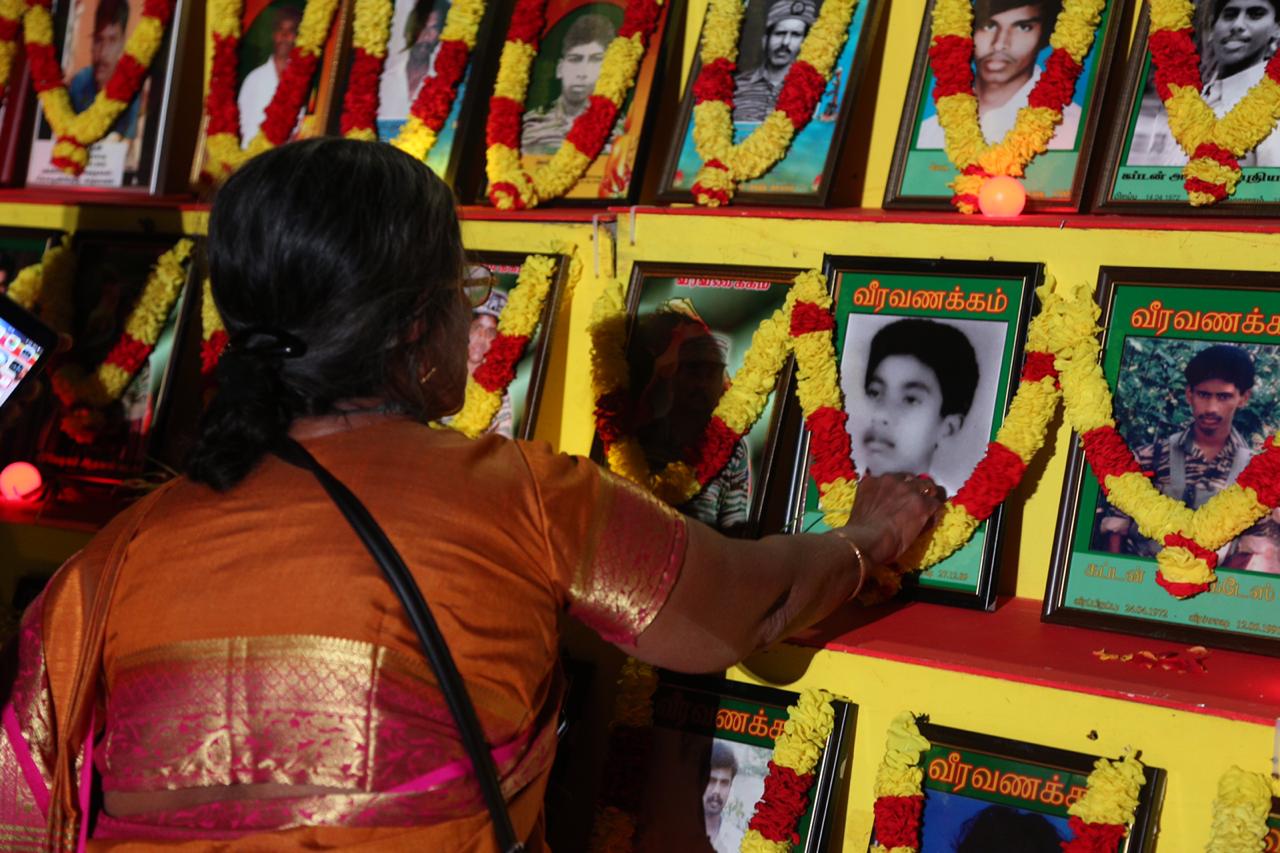 In a written message, fellow parliamentarian Joan Ryan also called for an end to deportations to Sri Lanka and the withdrawal of trade benefits to Colombo.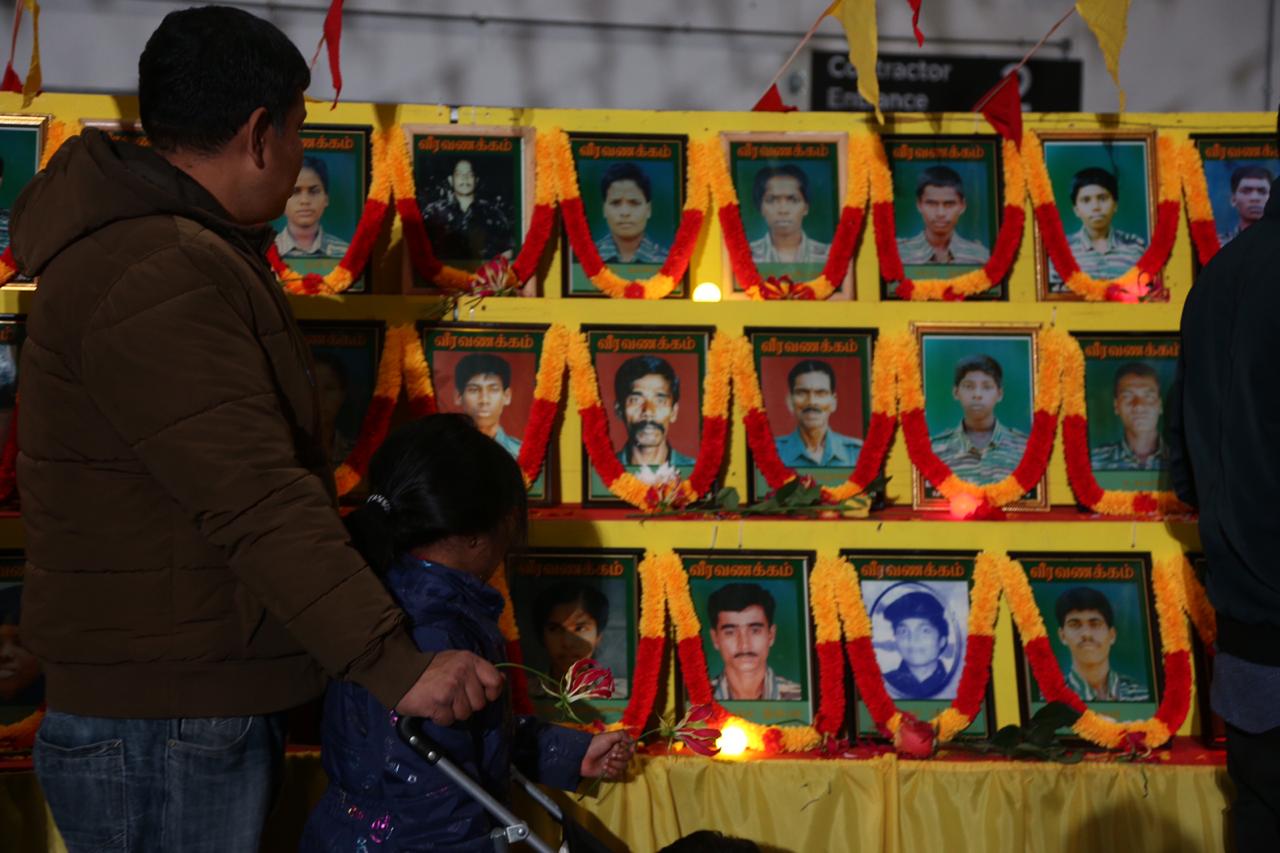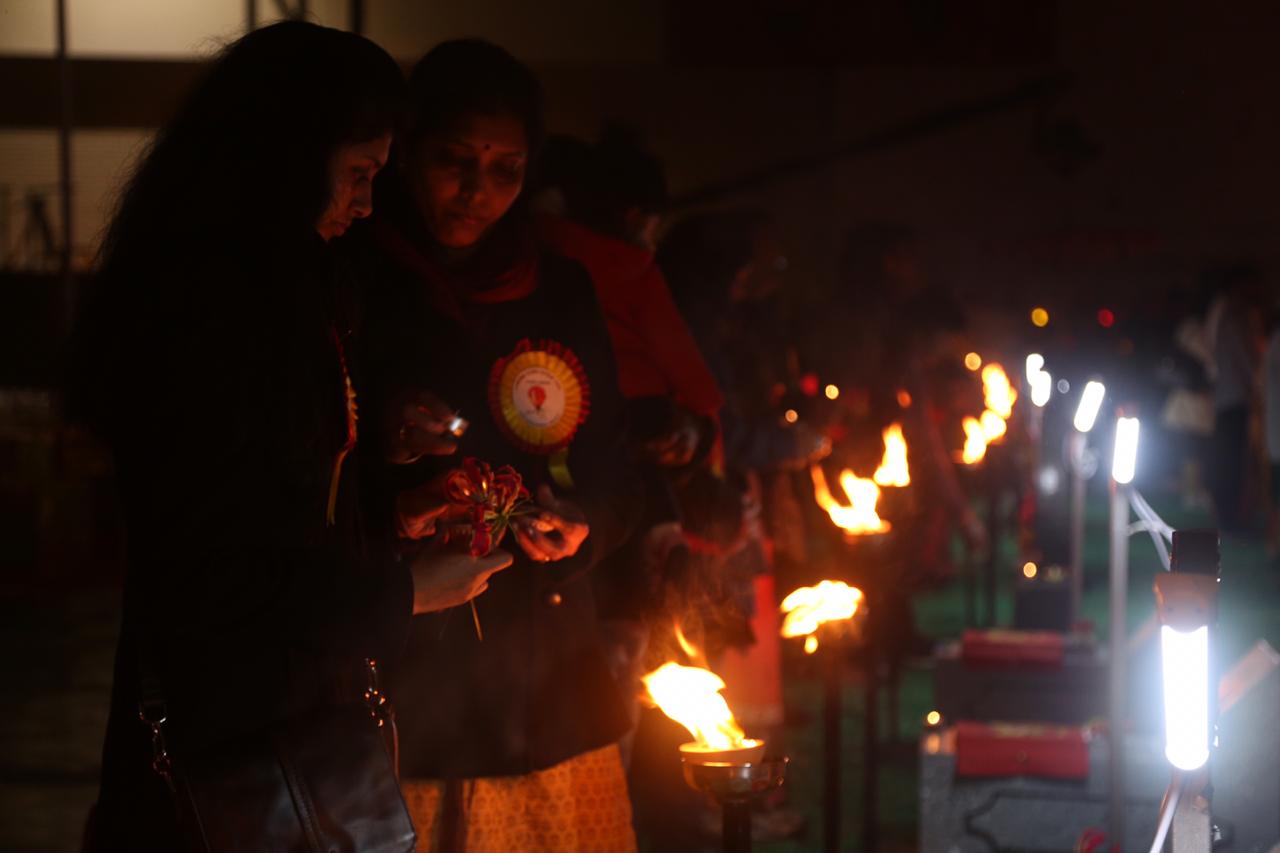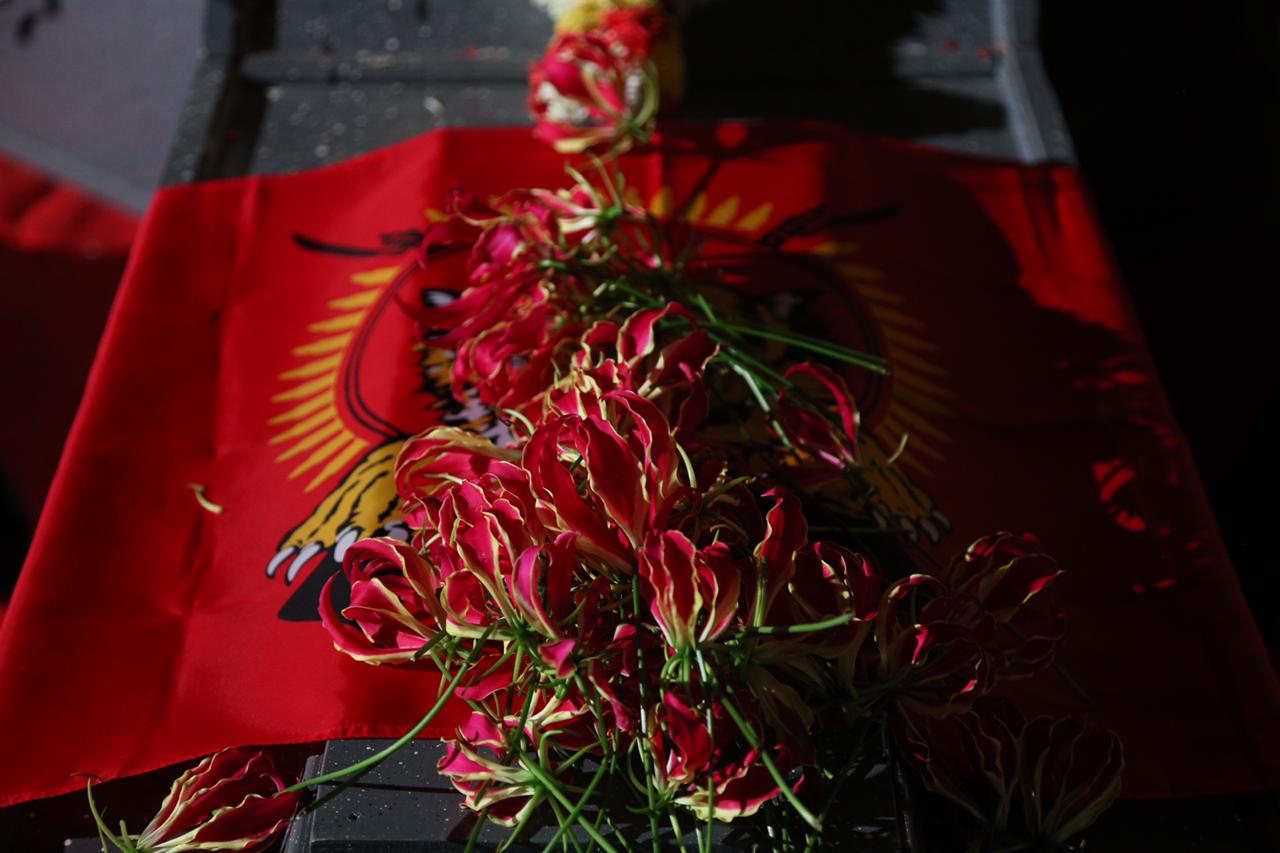 Commemorations were also held in Oxford at the World Tamils Historical Society, where Tamils gathered before garlanded photographs of fallen Tamil fighters.