09 October 2016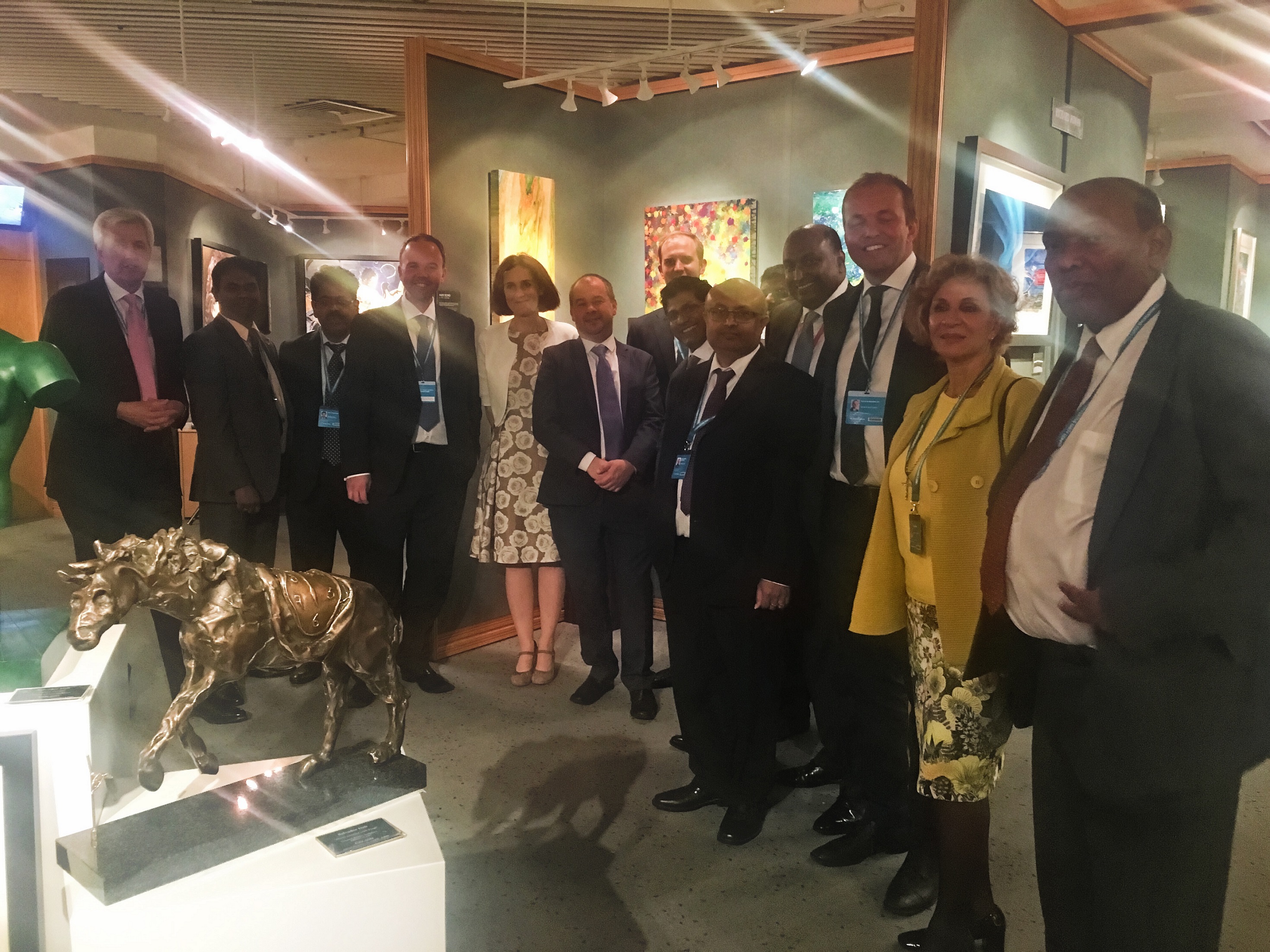 The British Tamil Conservatives hosted their annual reception at the Conservative Party Conference in Birmingham on Tuesday.
Held in the prestigious Castle Fine Art gallery, the BTC event has become a popular fixture in the conference calendar, and as customary was attended by several MPs and high-profile Conservatives who expressed their support for the Tamil community in their struggle for human rights.
James Berry, MP for Kingston and Surbiton and current chair of the All Party Parliamentary Group for Tamils hosted the reception.
The evening was opened with words from Robert Halfon, MP for Harlow who said, "I'm here because I believe in justice; I believe the Tamils have suffered from genocide and as a Jewish person it is my duty to help these communities." Mr Halfon also called for the British government to push for the kind of devolution that would be "acceptable for Tamils."
Much talked about on the night was the upcoming twinning of the Royal Borough of Kingston with the Jaffna District. Kingston Councillor Gaj Walloopillai spoke about the work that had been done to make the twinning possible and what the council envisioned the partnership would entail, including creating links between the two districts' universities and hospitals.
Conservative Party Chair, Sir Patrick McLoughlin was in attendance and thanked BTC for their efforts in campaigning and fundraising for the party.
MP for Thurrock, Jackie Doyle-Price voiced her concerns over the ongoing issues facing Tamils and in particular Tamil women in the North-East. Steve Baker, MP for High Wycombe, expressed his shock over the human rights violations that continue in Sri Lanka.
Theresa Villiers, MP for Chipping Barnet and former Secretary of State for Northern Ireland said in a speech, "sadly there is still much to be done before there is real justice, equality, and freedom for the Tamil people. But your friends here in the Conservative Party will be at your side as you take your campaign forward."
"Your Conservative friends in Parliament know you have a just cause and we will continue to work with you and support you and champion your cause, until there is fair settlement in Sri Lanka and your goal of freedom and justice for the Tamil people at last becomes a reality," Ms Villiers added.
Paul Scully, MP for Sutton and Cheam, said listening to the accounts of what happened in Mullivaikkaal was one of the hardest he'd had to do.
Transport Secretary Chris Grayling said "we must all work hard to ensure Tamils have a stable, peaceful future and their rights are respected."
This year's reception was BTC's fourth annual event at the party conference. The British Tamil Conservatives celebrated their launch as an affiliated body of the Conservative Party in 2012, becoming the first ethnic specific group to be affiliated to the Conservative Party in the UK.