12 November 2019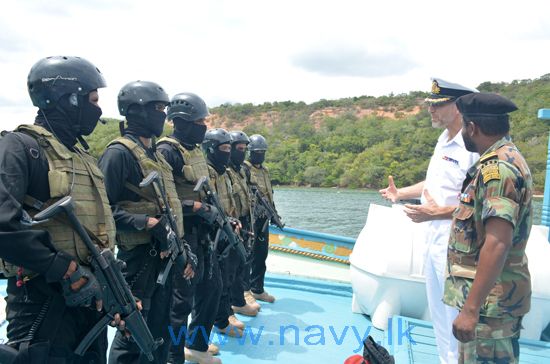 Officials from the Royal British Navy visited a Sri Lankan military base in Trincomalee last month, where they met with navy officials and masked Sri Lankan soldiers.
Commodore Simon Huntington from the British navy and Defence Attaché to the British High Commission in Sri Lanka Colonel David Ausman were taken on a tour of the Sri Lankan navy base, and shown a military demonstration by Sri Lankan troops.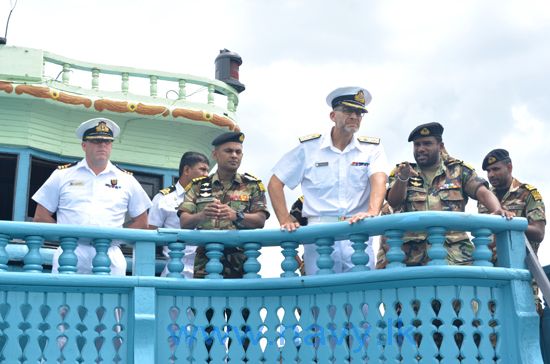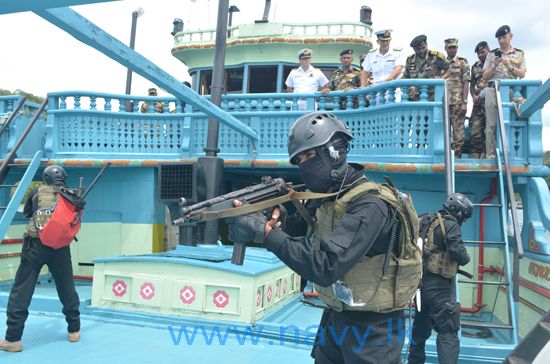 Their visit came amidst criticism of British training for Sri Lankan soldiers who stand accused of massacring tens of thousands of Tamil civilians during a 2009 military offensive. To date, no soldier or commander has been held accountable for crimes committed during that period.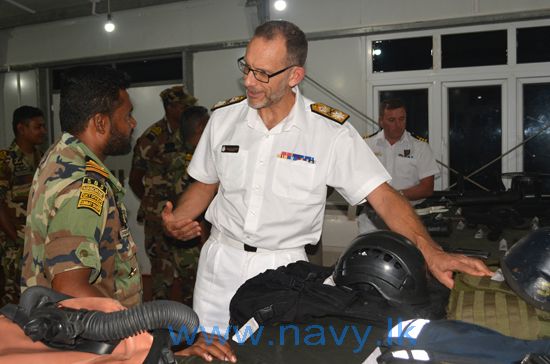 The British military officials were reportedly on the island for the Galle Dialogue International Maritime Conference in Colombo last month. Issuing a press release ahead of the conference, Executive Director of the International Truth and Justice Project (ITJP), Yasmin Sooka said, "A large swathe of the top navy commanders were complicit in or had knowledge of and at best condoned illegal detention, torture, enforced disappearances in multiple sites - and at worst were in command and control and ordered these crimes. Nobody has yet been held accountable".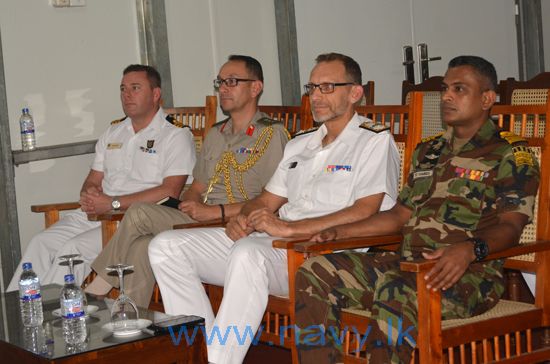 "The Admirals who visit Colombo to discuss maritime security with the Sri Lankan Navy should be mindful of the fact they come from countries that are signatories to the Convention Against Torture which has universal jurisdiction," she added. "They must not be photographed with alleged perpetrators or send a message that condones grave violations of human rights."