23 February 2018
The Sri Lankan brigadier and defence attache to the UK, Priyanka Fernando, who was seen making death threats to Tamil protesters in London, received a hero welcome on board the Sri Lankan airlines flight he took back to Colombo this week. 
Brigadier Fernando was recalled back to Sri Lanka amid widespread calls, including from cross-party UK parliamentarians for his expulsion and for him to be investigated by the police. 
In a photograph tweeted today, he is seen taking a selfie with the staff of the state carrier, Sri Lankan airlines as he flew home.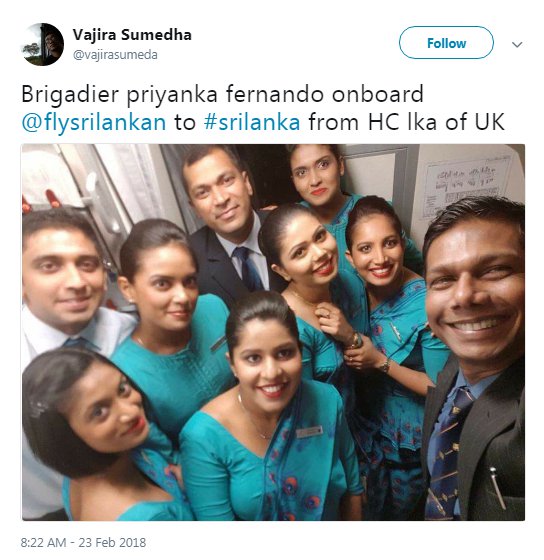 Brigadier Fernando was filmed making a throat slitting gesture to Tamils protesting outside the Sri Lankan High Commission in London on February 4.