09 August 2012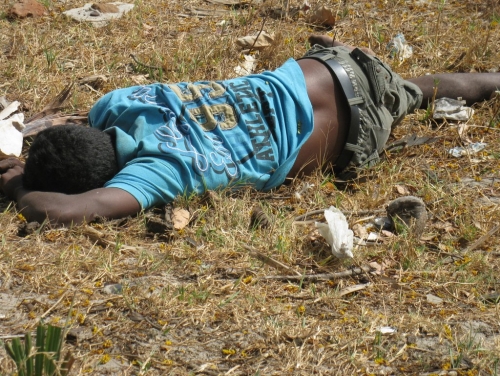 Photographs Tamilwin
The body of a 20-year-old man was found murdered in Akkaraipattu, Amparai district, on Friday morning, reports Tamilwin.
The body was found by local residents - the head wrapped in polythene bag with severe wounds to the back of it.
The victim has been identified as that of Ganeshamoorthy Riyaas, who worked at a restaurant in Akkaraipattu town.
Warning - some readers may find the following photograph upsetting.