12 February 2020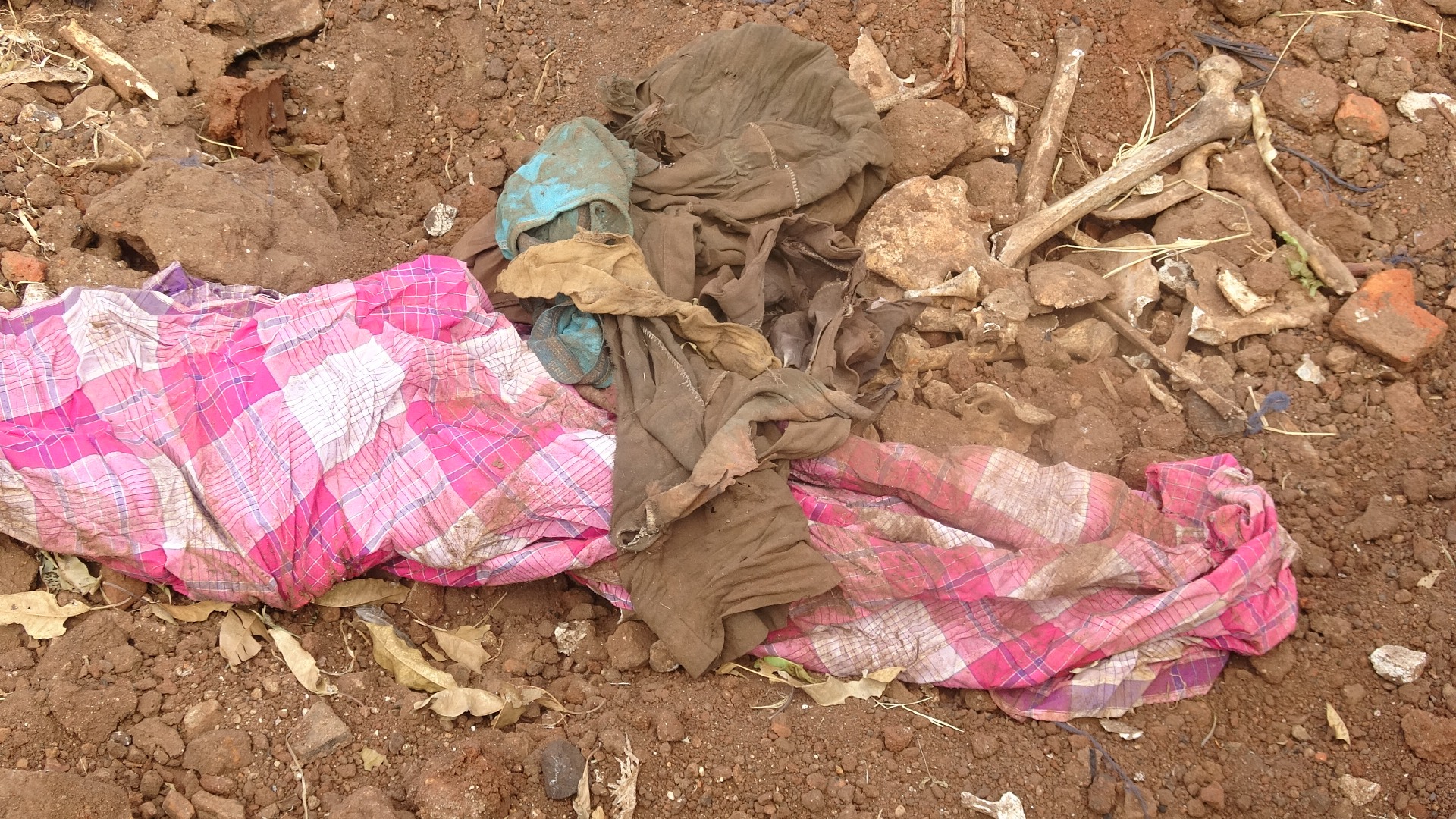 Human skeletal remains and mines have been recovered from a hospital in Mullaitivu this morning, after land clearance work had taken place at the grounds.
Clearance work had been taking place at the Mankulam Hospital as plans were underway to construct a new hospital on the premises. However, construction workers soon uncovered remnants of mines that may remain unexploded.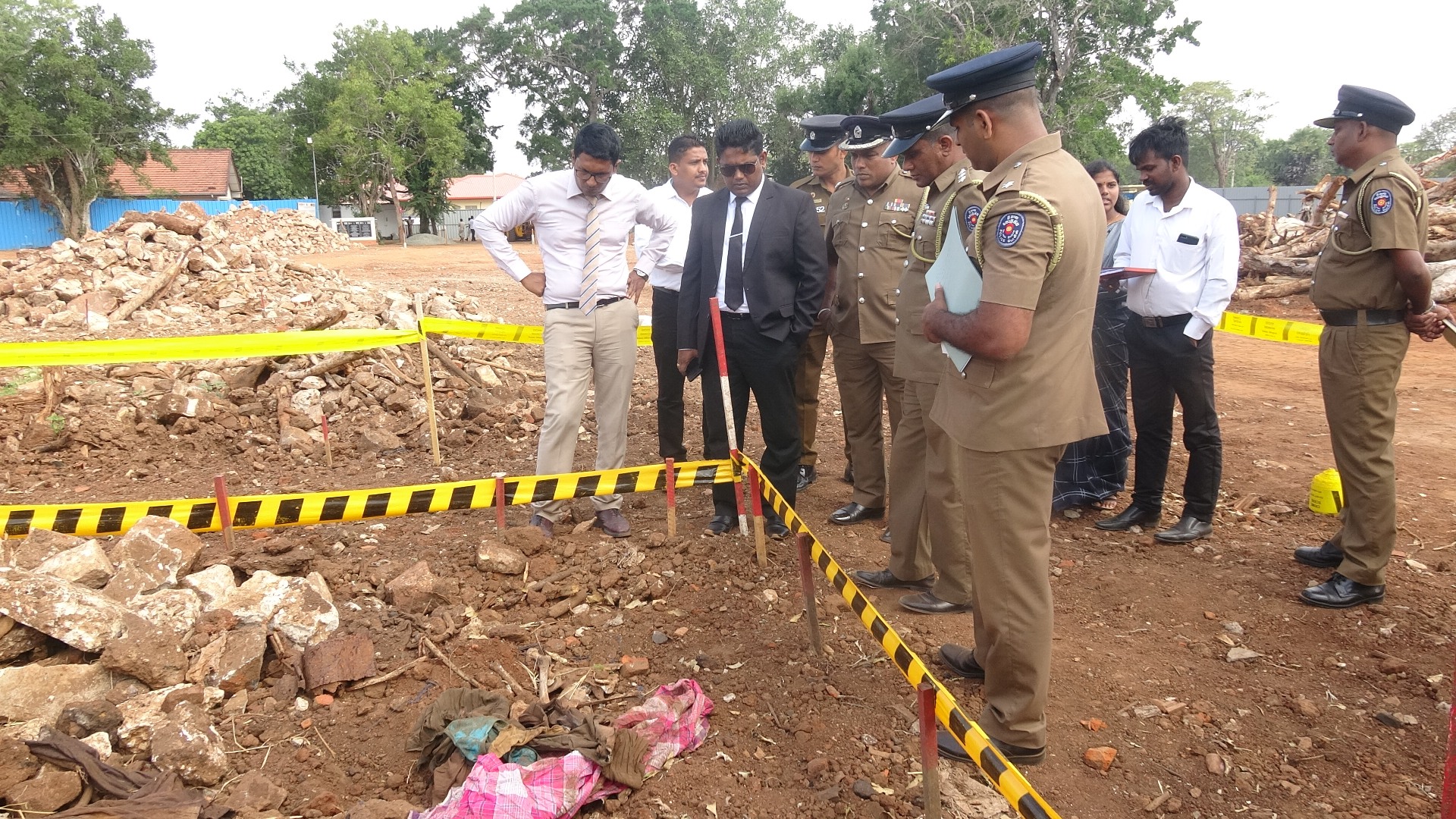 Deminers were called to the area, who then went on to discover the skeletal remains. Initial reports indicate that the bodies may have been found alongside both civilian and military-style uniforms, indicating that it may date back to 2009. A Sri Lankan military offensive at the time repeatedly bombed hospitals in the region, including with cluster weapons that can lay unexploded for years. Tens of thousands of Tamils were killed in the shelling. To date, there has been no accountability for the killing, with frequent findings of bodies and munitions over a decade later.
It is unclear how many bodies or munitions were discovered and the area has since been cordoned off by Sri Lanka authorities, who are reportedly carrying out investigations.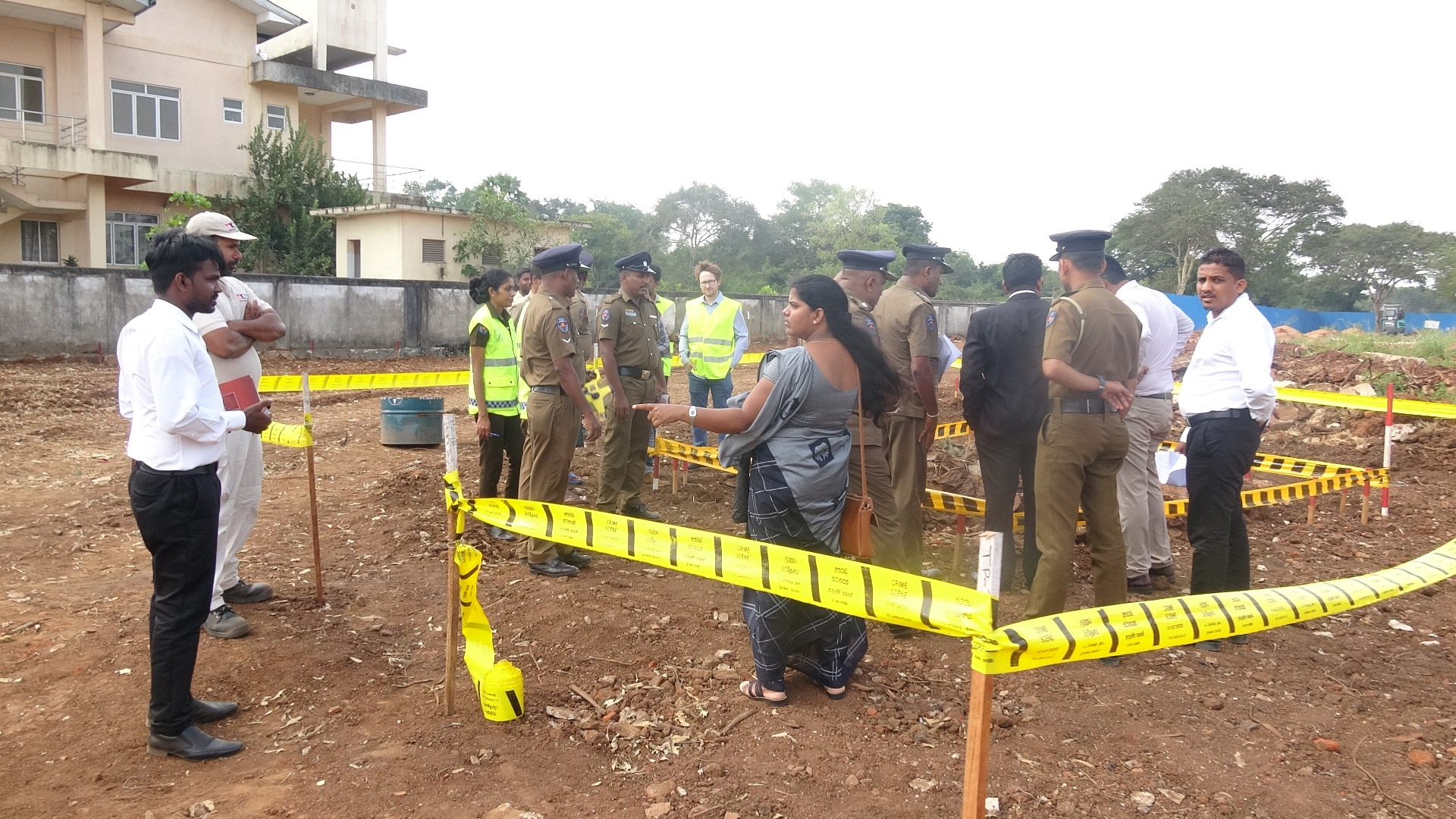 Local journalists, including Tamil Guardian's Mullaitivu correspondent, gathered at the scene to report on the latest finding, but found Sri Lankan police had attempted to block them from entering. However, after journalists complained to a local magistrate who had also been called to the scene, they were allowed to take photographs of the site.