05 July 2019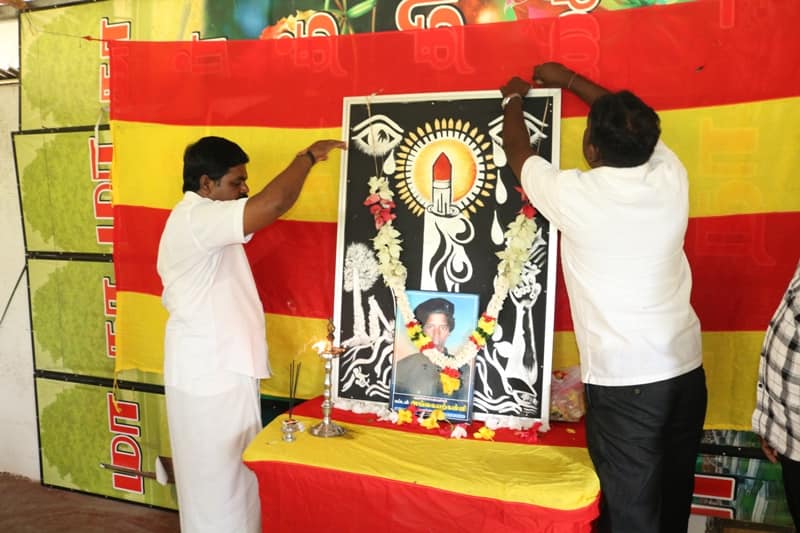 Black Tigers Day was marked at the Tamil National Alliance office in Kilinochchi on Friday.
The day commemorates the men and women of the LTTE's elite Black Tigers on the anniversary of the first ever Black Tiger offensive by Captain Miller in 1987.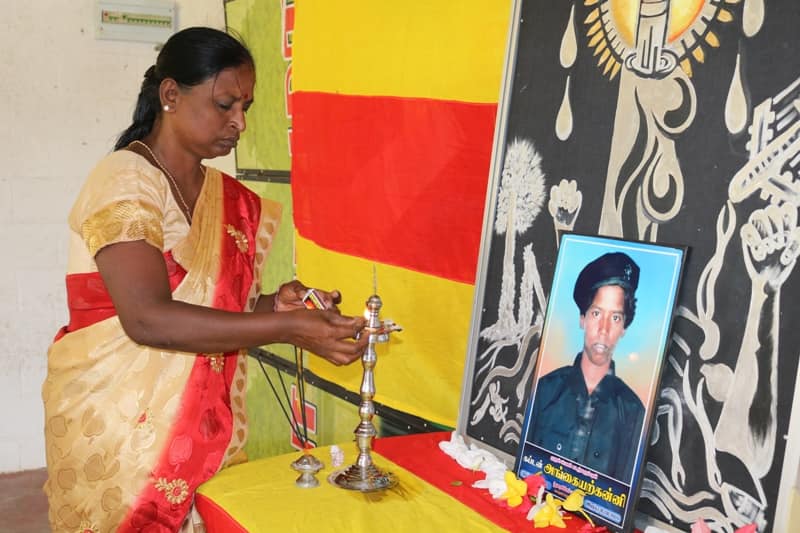 The commemoration at the TNA's 'Arivakam' office featured a photo of Angayarkanni, who became the first female Black Tiger in August 1994.
"We all have the duty to preserve Tamil history and pass it on to the next generations," said TNA MP Sivagnanam Shritharan at the event. "The sacrifice of each of the martyrs (Maaveerar), especially the Black Tigers must be remembered."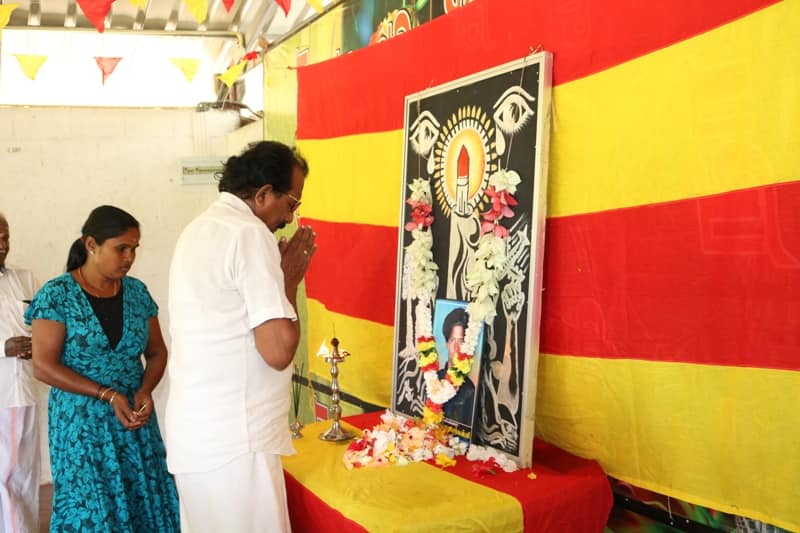 The event was attended by several other TNA figures including former Northern Provincial Council members and local government representatives.