26 July 2018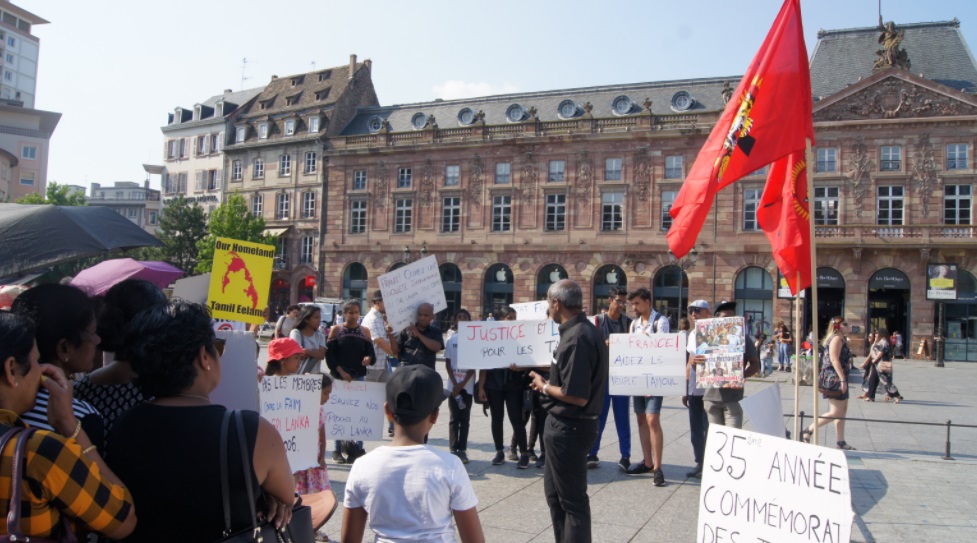 Dozens of Tails gathered in Strasbourg this week, to mark 35 years since the Black July pogrom which killed thousands of Tamils.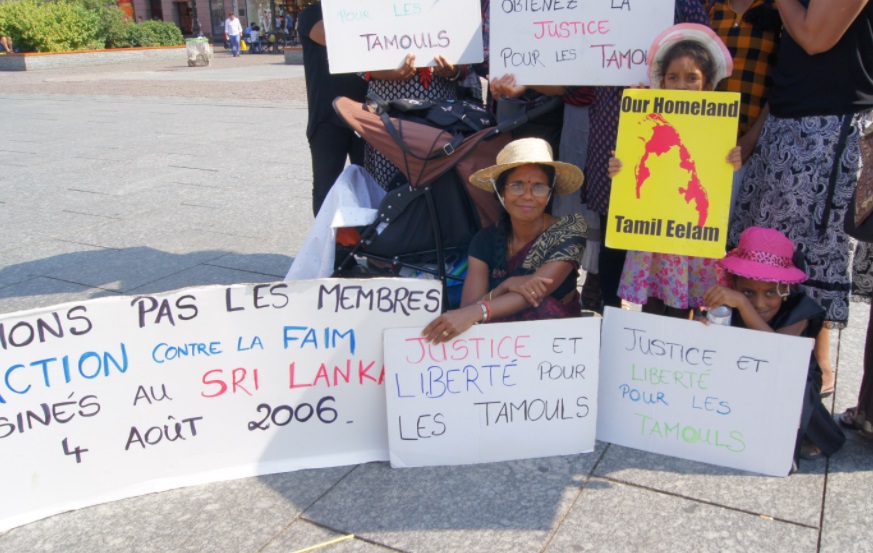 A commemoration ceremony was held in the city, which is the official seat of the European Parliament.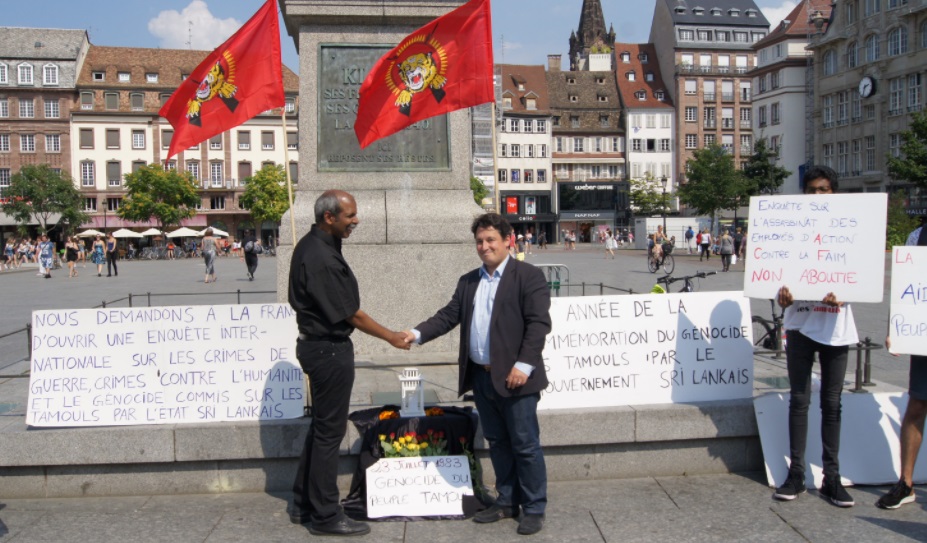 35 years ago Sinhala mobs backed by the then UNP government and state forces, targeted Tamil homes and businesses, looting and ransacking property. Driven from their homes, particularly in Colombo, over 3000 Tamils were massacred, whilst thousands more were effectively deported by the state to the North-East.