22 August 2018
The BJP MP, Subramanian Swamy met with the former Sri Lankan president, Mahinda Rajapaksa today in Medamulana. 
Describing him as a "long-time friend of Sri Lanka who has always so vehemently spoken out against LTTE Terrorism", Mr Rajapaksa tweeted that he had accepted Mr Swamy's invitation to speak at an event in New Delhi.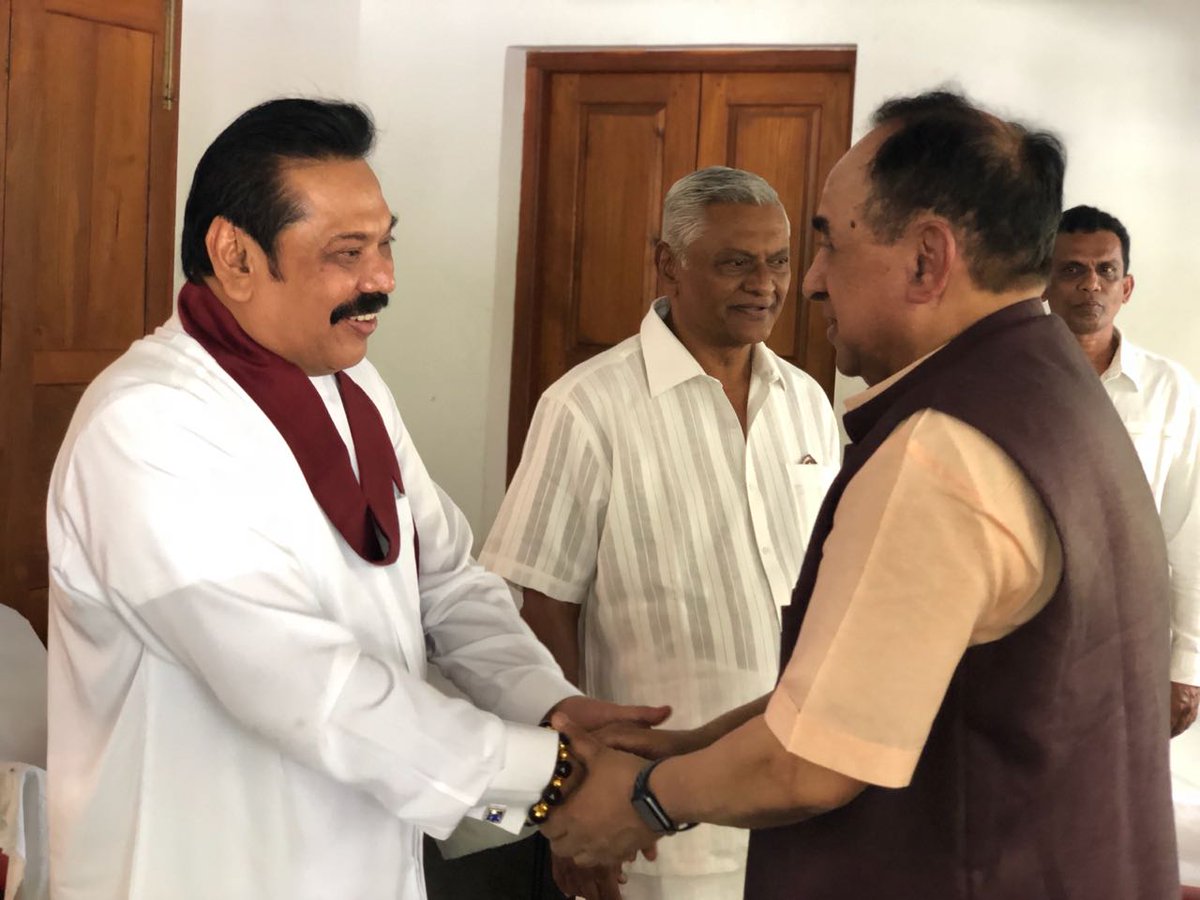 Mr Swamy is widely criticised for his far-right Hindu nationalist sentiments. 
Last month he said that homosexuality was "not normal", claiming it was "against Hindutva".