27 February 2020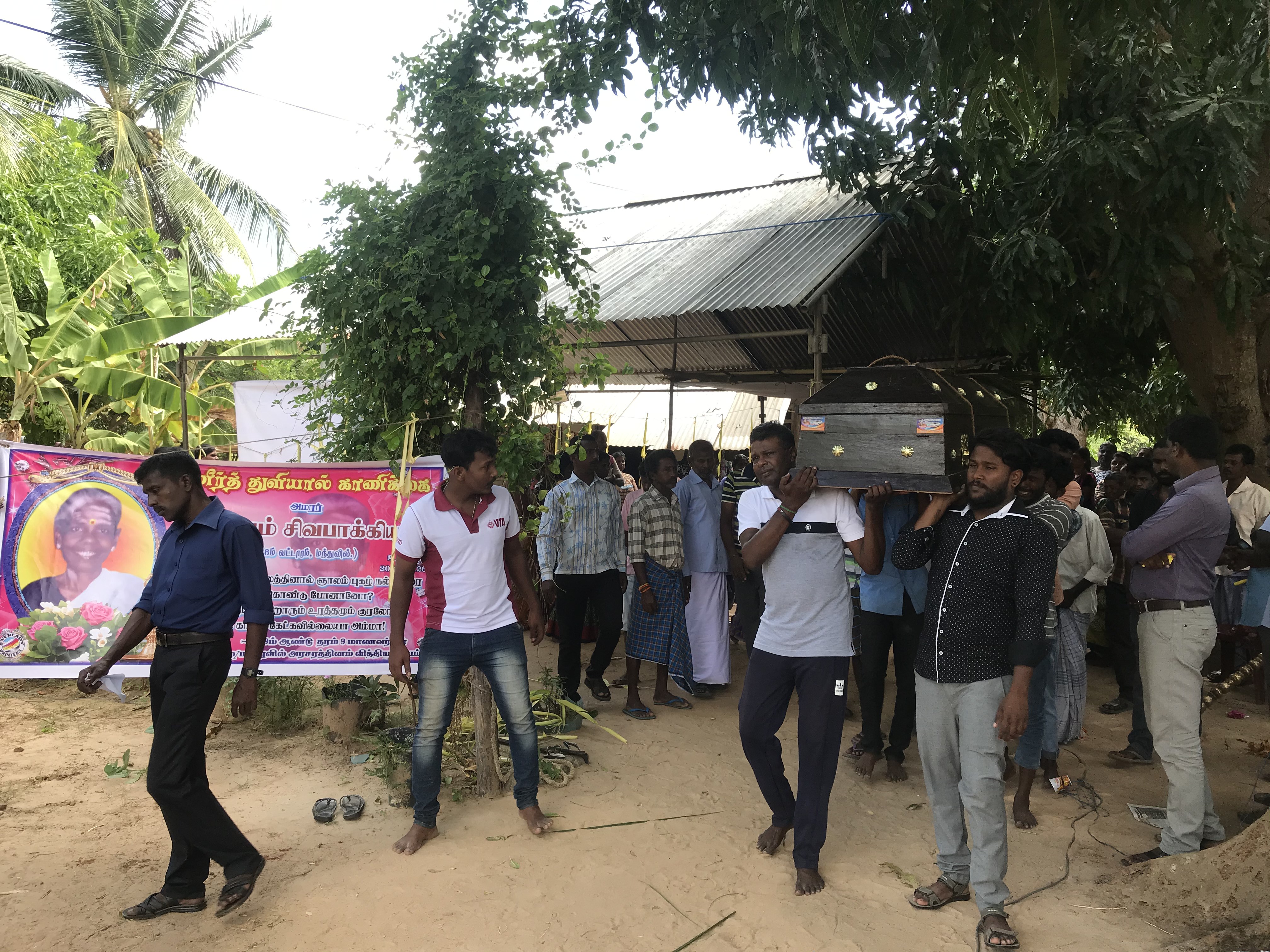 A Tamil woman who has been protesting for more than three years, demanding information on her forcibly disappeared grandson, passed away on Wednesday.
Selvam Sivapakkiyam, originally from Mukamalai, Jaffna, but temporarily living in Puthukkudiyiruppu, has been joined hundreds of other Tamil protestors across the North-East, as she searched for her grandson in Mullaitivu. 
Her grandson Alfred Thinu was last seen in Vadduvakal in 2009, where he had surrendered to the Sri Lankan army as he crossed into government-controlled territory.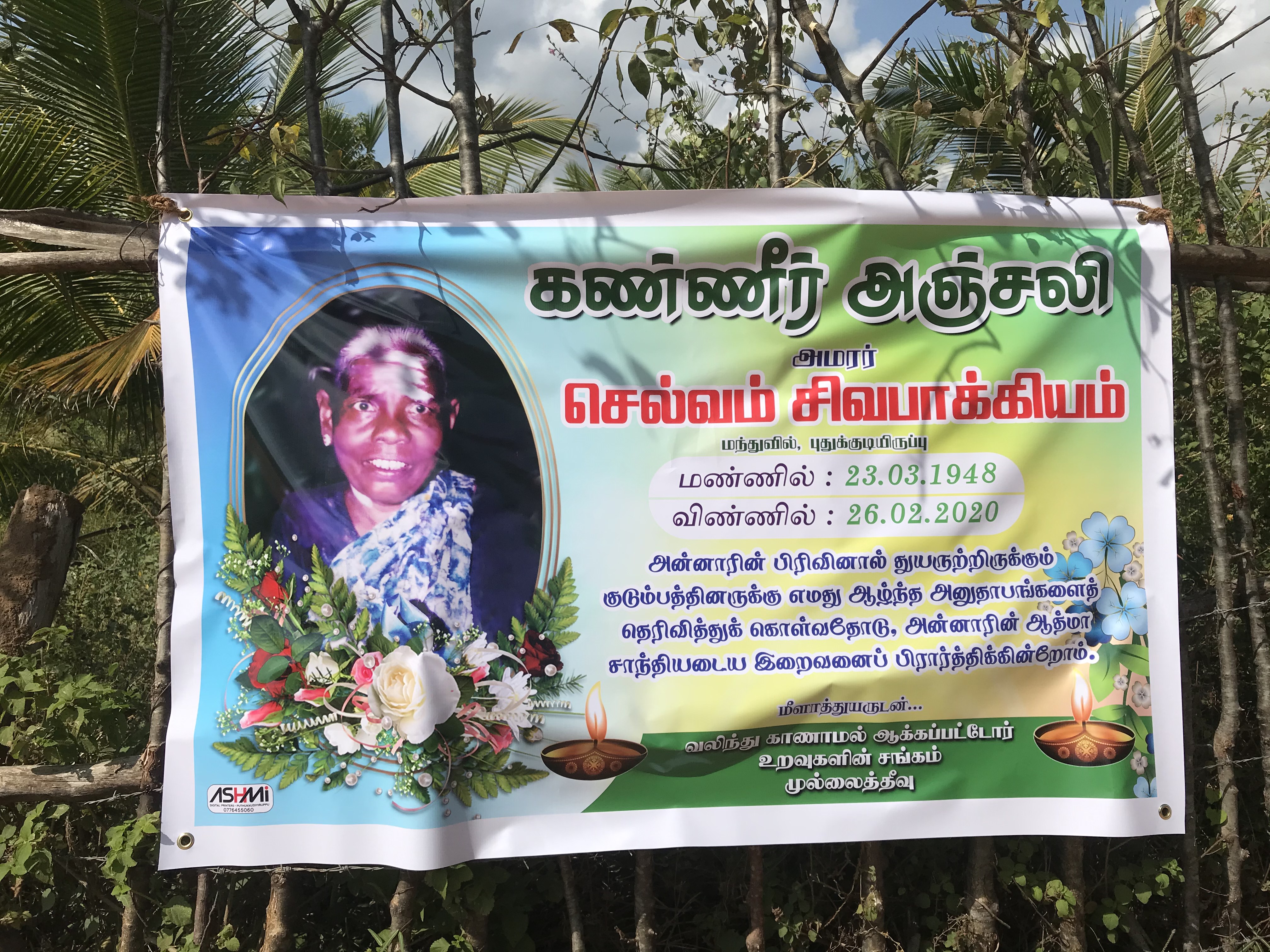 Over 60 Tamil women have now passed away since Tamil families took to the streets in protest.
The Sri Lankan government has still not provided any information on the whereabouts of their loved ones, nor held anyone accountable for their disappearances.