28 March 2019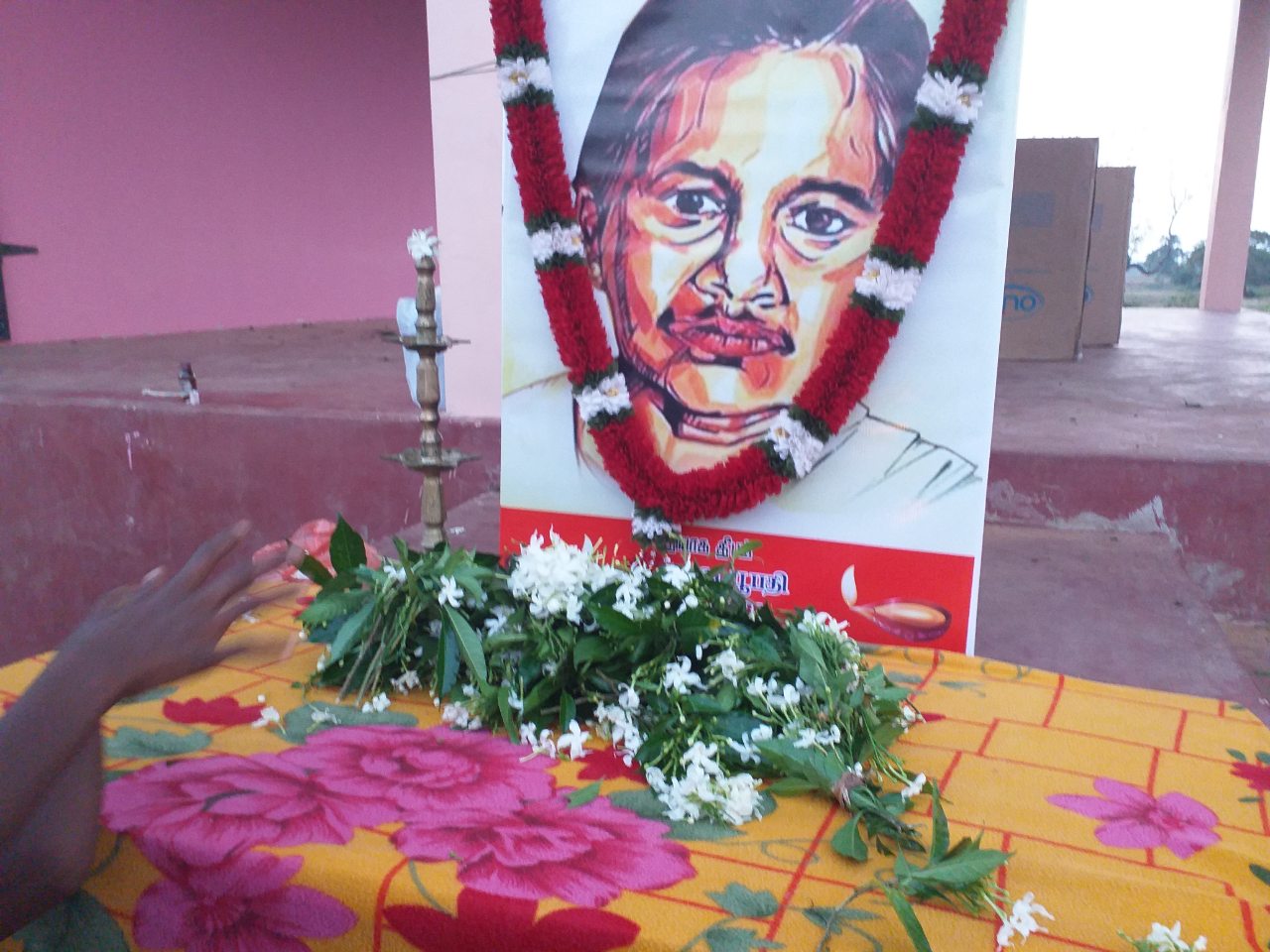 Annai Poopathy, who fasted unto death in protest against the atrocities committed by Indian Peace Keeping Forces (IPKF), was remembered yesterday by the Tamil National People's Front (TNPF) in Kurunthaiyadi Munmaari village in Batticaloa. 
As member of the Navatkerny Mother's Front, Poopathy Kanapathipillai from Batticaloa, commenced a fast unto death on March 19, 1988 to protest the injustices and atrocities committed by the Indian Peace Keeping Force (IPKF).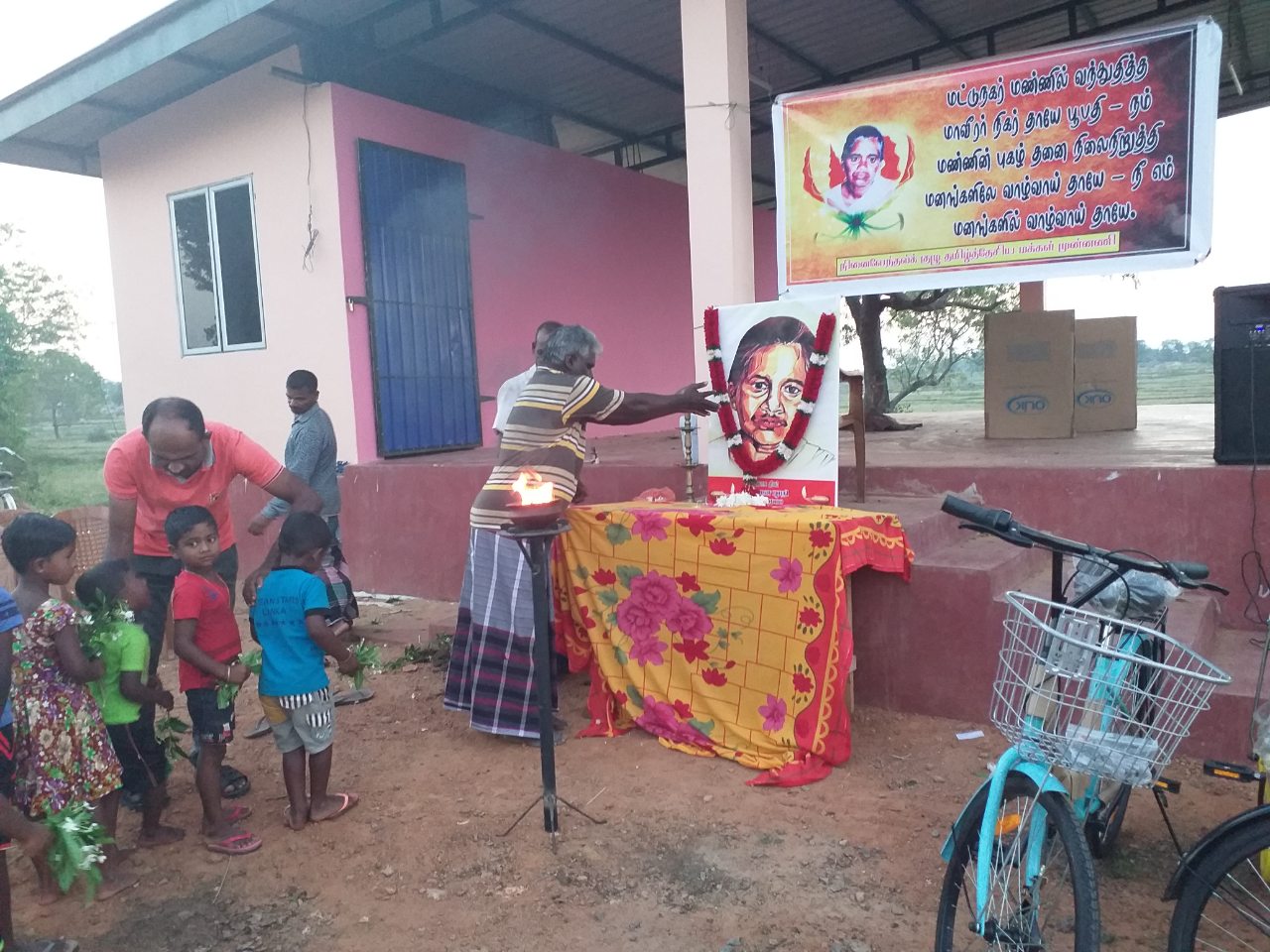 She had called for an immediate ceasefire and peace talks between the IPKF and the LTTE.
Her fast ended on April 19 with her death. 
Her 28 year old son was shot dead by the Sri Lankan army and another son randomly shot dead by the Special Task Force. Another son, arrested during round up operations, was held in Boosa army camp and subjected to severe torture.