29 August 2018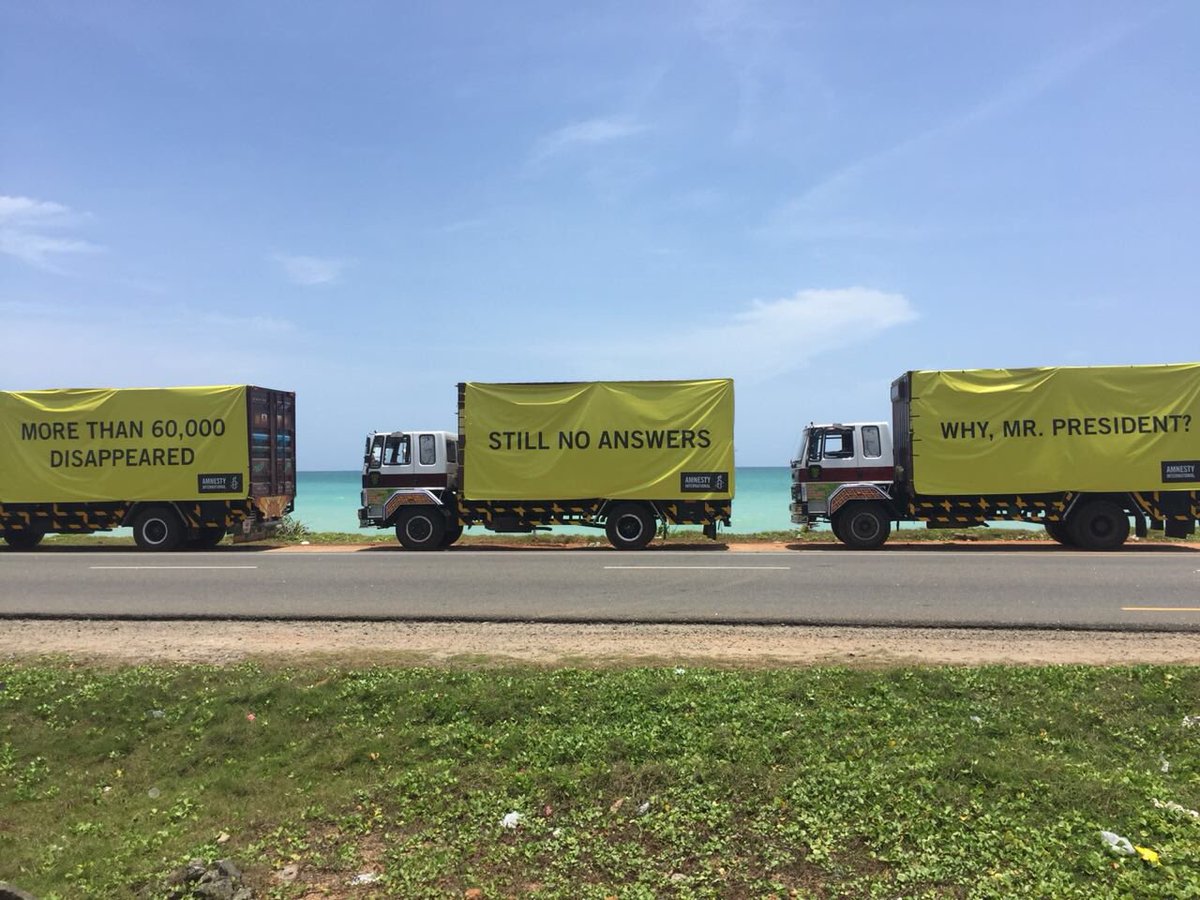 Photograph @OmarWaraich
Marking International Day of the Disappeared, Amnesty International held a protest in Colombo yesterday demanding answers over the tens of thousands disappeared on the island since the 1980s. 
With a large banner reading "More than 60,000 Disappeared. Still No Answers. Why, Mr. President?" behind them protestors held placards at Galle Face Green. 
The protest travelled to Galle and Matara today and is said to travel to the North-East tomorrow. 
"More than 60,000 people were disappeared during the conflict. The victims' families are still waiting for answers," Amnesty's deputy South Asia director, Omar Waraich tweeted. 
"Few punishments are as cruel or deliberate as enforced disappearances. People are wrenched away from their loved ones by state officials or others acting on their behalf, who deny the person is in their custody or refuse to say where they are. Families are plunged into a state of anguish, desperately trying to keep the flame of hope alive while fearing the worst. They may be trapped in this limbo for years, even decades," Biraj Patnaik, Amnesty International's South Asia Director said in a statement. 
"South Asia has a particularly gruesome record when it comes to enforced disappearances, with some governments persisting with the practice while others have failed to provide answers to those who have waited years for them. It is about time that governments in the region criminalize enforced disappearances and consign them to the past, release the people disappeared or charge them with a recognizable crime, and hold the perpetrators accountable."
Earlier this month the Office of Missing Persons (OMP), which has been criticised by Tamil families of the disappeared for lacking independence, said 20,000 had been disappeared since 1983.