07 December 2017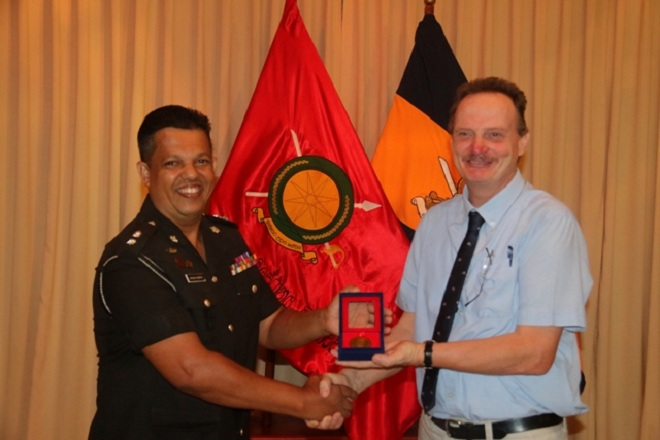 Despite ongoing criticism of the militarisation of the Vanni, the UK government-funded British Council concluded a programme of English teaching for Sri Lankan troops stationed in the region.
"The aim of the course was to improve the speaking, writing, listening and reading capacity" of troops, declared an official Sri Lankan military website.
The program was carried out for a selection of troops deployed in Mullaitivu and Kilinochchi, two of the most militarised districts in the Tamil North-East. A recent report concluded that there was one soldier for every two civilians in the Mullaitivu district alone.
The British Council is the "United Kingdom's international organisation for cultural relations and educational opportunities" according to its website, and is sponsored by the Foreign and Commonwealth Office. The move comes amidst increasingly close relations between the Sri Lankan military and Western states.