05 January 2014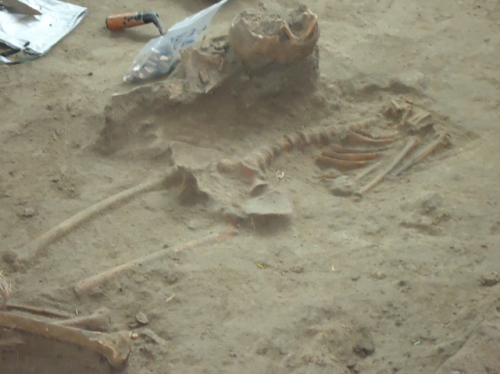 Photograph Tamilwin

A further eight human remains were discovered at the site of the mass grave at Thirukketheeswaram in Mannar on Monday, reported Uthayan and Tamilwin (See Tamilwin for more photographs).
The skeletons included that which appeared to be of a six year old child, reported the Uthayan.
The findings today, brings the total to 26 human remains. The mass grave was first unearthed when construction workers.

On December 20th, construction workers found two human skeletons when digging in Thirukketheeswaram. The following week, a further four skulls were unearthed, with more discovered at the end of last week.

Last month the Bishop of Mannar called for an international investigation into the mass grave, dismissing any investigations by the Sri Lankan authorities, as lacking credibility.