19 January 2020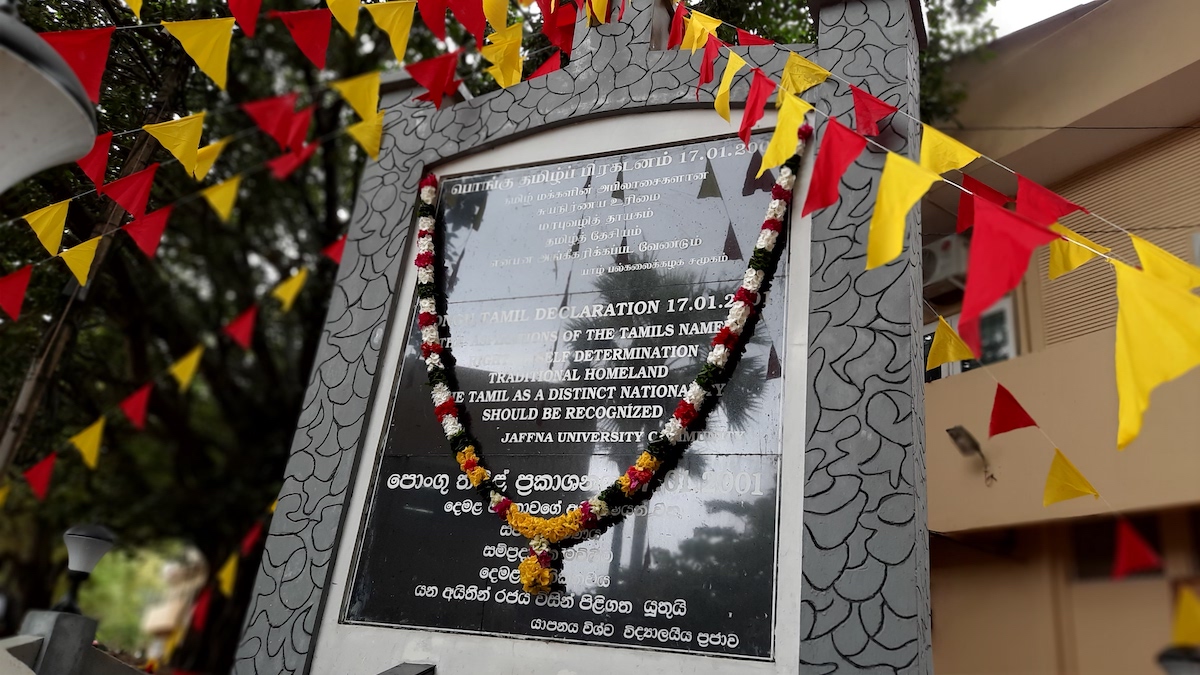 Students and staff at the University of Jaffna came together to commemorate the 19th anniversary of the 'Pongu Tamil' uprising this week.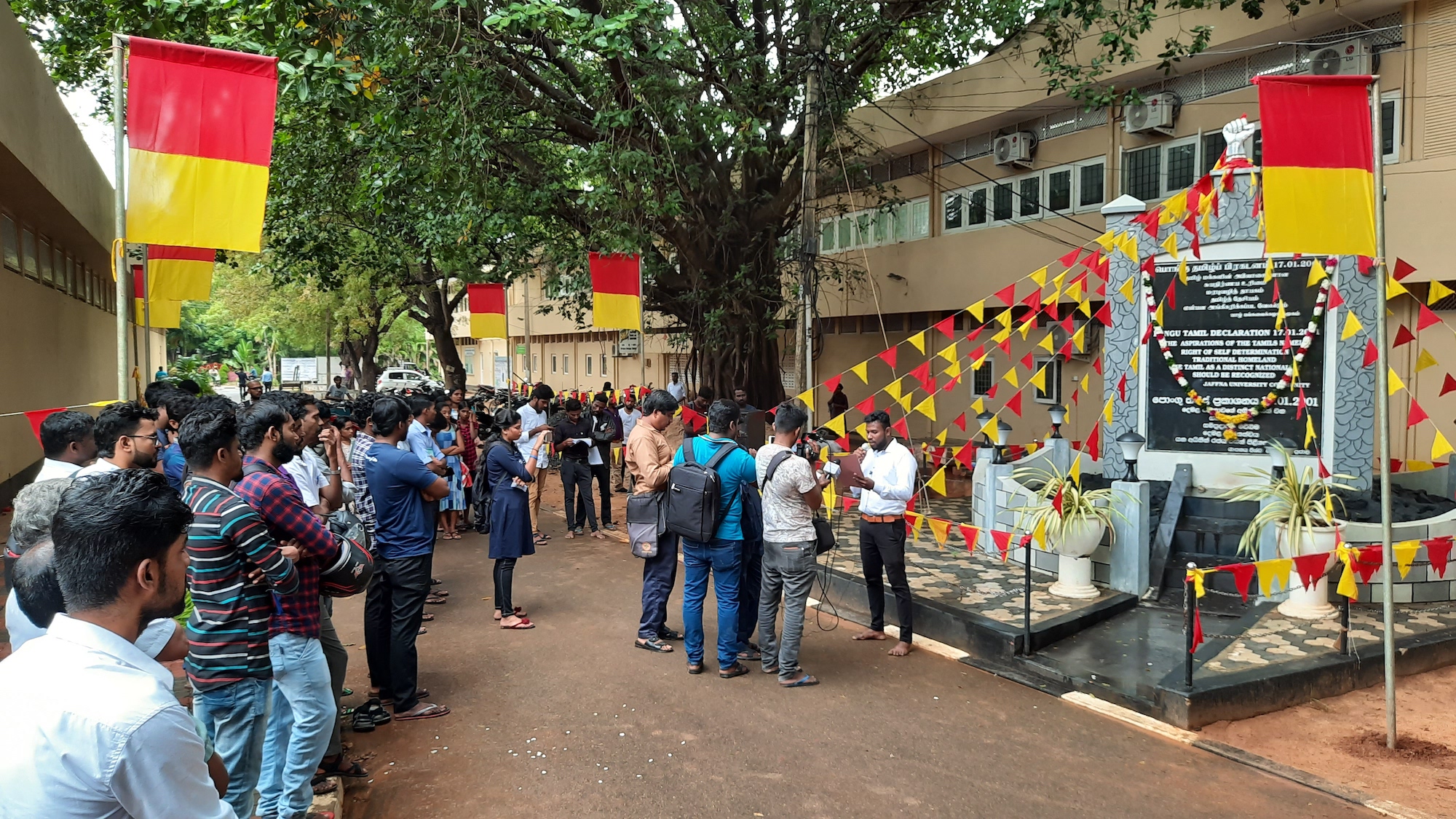 Students of the University of Jaffna have been coming together for 19 years, following the initial Pongu Tamil declaration in 2001. At a ceremony by the university's Pongu Tamil monument, students said they continue to stand by the original principles of the uprising. The monument displays a form of the Pongu Tamil declaration from the original massive Tamil nationalist uprising of 2001, that states "the aspirations of the Tamils namely: right of self-determination; traditional homeland; the Tamils as a distinct nationality; should be recognised."
The Pongu Tamil rallies were first marked in 2001 with rallies across the Tamil homeland and by the diaspora around the world.