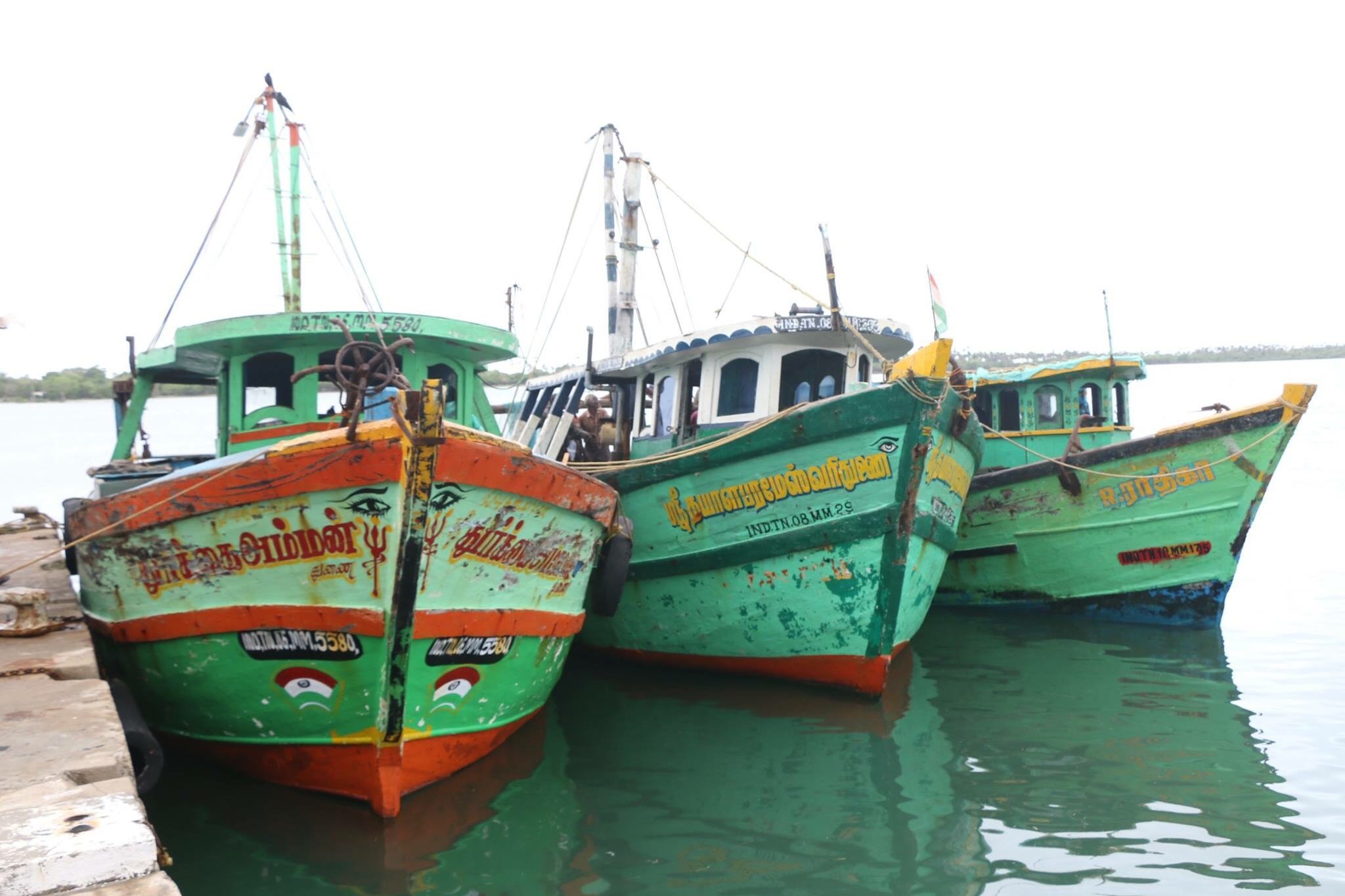 Thirteen Tamil Nadu fishermen were arrested by the Sri Lankan Navy this morning.
The Navy said that the thirteen had been apprehended near Delft Island and arrested for trespassing into Sri Lankan water.
Three fishing boats were also seized by the Navy.
The fishermen are being detained at a navy camp and will be handed over later in the day to officials at the Department of Fisheries and Aquatic Resources in Jaffna.