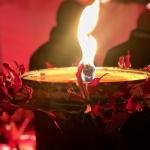 Impunity in Sri Lanka has deepened, given the Government of Sri Lanka's failure to ensure any kind of accountability for those responsible for war crimes and crimes against humanity committed at the end of the civil war in May 2009. While the war may have ended, the persecution of Tamils in Sri Lanka and abroad continues.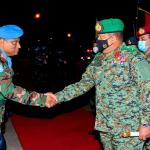 The United Nations Department of Peace Operations should "immediately suspend the deployment of Sri Lankan peacekeepers" over Sri Lanka's failure to investigate and prosecute international crimes and the promotion of "alleged war criminals to perform high-level state functions," Yasmin Sooka, Executive Director at the International Truth and Justice Project (ITJP) wrote for Just Security. "Sri Lanka has explicitly stated that it will not hold accountable its 'war heroes' amongst them Army Commander Shavendra Silva and Defence Secretary Kamal Gunaratne, who have been named by UN High...
Op-ed written for South Africa's Mail & Guardian , by Yasmin Sooka, who in 2010 was appointed by UN secretary general Ban Ki-moon to a panel of experts to advise him on the conflict in Sri Lanka. The arrest on terrorism charges this week of two well-known human rights activists in Sri Lanka has sent ripples of fear through those who work for justice on the island, even though the two men were subsequently released. It was the timing, happening just days before the United Nations Human Rights Council votes on whether or not to hold Sri Lanka accountable for grave violations of international law during the final phase of the conflict in 2008-2009. An investigative mechanism under the office of the High Commissioner is envisaged in the current draft of the Resolution, which was tabled for voting on March 26.