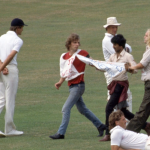 "It had been a year since the Black July riots in Sri Lanka. We had protested in front of the Sri Lankan Embassy in London but wanted to try something different. Something bigger. The Sri Lankan cricket team was coming to play their first test match at Lord's, the home of cricket. It was a big deal. Why don't we put on a protest there? It would be disruptive, yes, but was there a bigger stage for our message?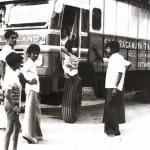 This was my father's lorry that he used for his business, he actually owned two of them and would deliver goods across Sabaragamuwa Province in Sri Lanka. He also owned two shops in Ratnapura. He was doing well in life. In 1981, the anti Tamil violence by Sinhala mobs reached Ratnapura and my father's lorries and shops were looted and burnt to the ground. People were killed, businesses destroyed and women raped.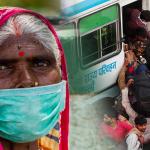 47 Roots have released a video detailing how India's 800 million poor will be the hardest hit by the state-imposed lockdown. India's lockdown which was originally introduced on 24 March, for a 3 week period, was imposed with only 4 hours notice and has a dramatic impact on workers in the informal sector. 47 Roots notes that the informal sector accounts for 81% of employment and includes roles such as drivers, milkmen and construction workers. These workers are only paid for their daily labour can earn as little as two dollars a day. With the lock-down still in place, these workers find themselves without these meagre wages. India's unemployment rate has risen from 6 - 23%.