11 March 2019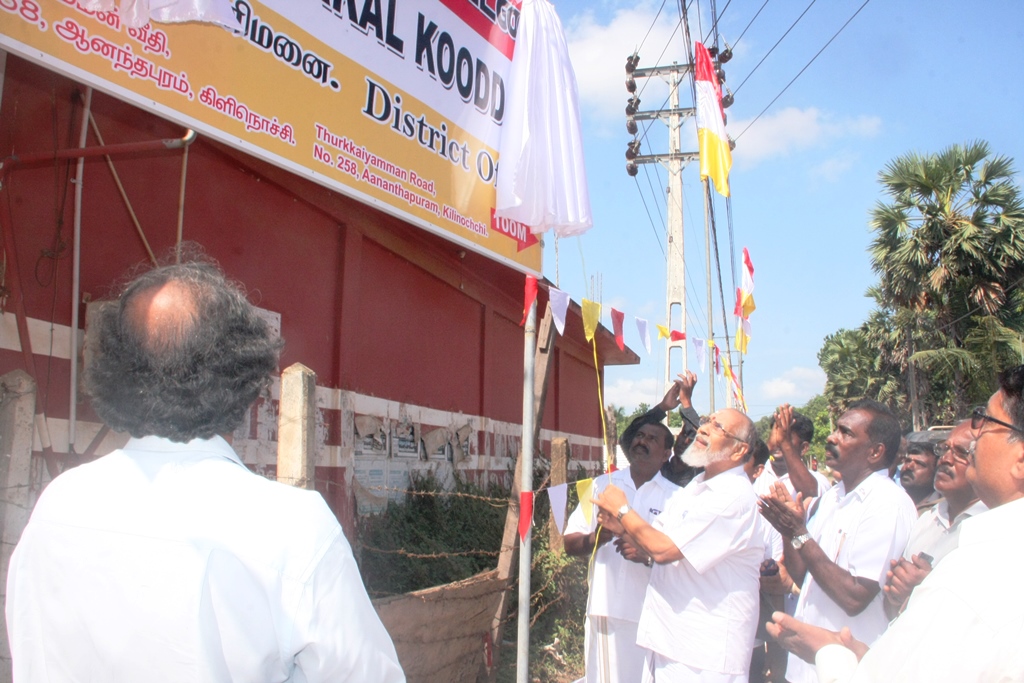 The Tamil People's Alliance (Thamil Makkal Koottani TMK) opened a new party office in Kilinochchi yesterday. 
The party, former by the former chief minister of the Northern Province, C V Wigneswaran, hoisted its flag of red, yellow and white. 
Speaking at the event, Wigneswaran, who is the party's General Secretary, stressed Sri Lanka should face an international investigation having failed to implement the UN resolution. 
He also called for the Office of the UN High Commissioner for Human Rights to open an office in the North-East.