21 May 2020
As Tamil Genocide Day was marked around the world this week, one initiative sought to retell testimonies from eleven years ago, when tens of thousands of Tamils were massacred by the Sri Lankan state.
'Voice from Mullivaikkal' recounts testimonies collected from Tamils who were just children during the atrocities.
"Like Anne Frank's diaries charting Nazi terror, here we present musings of Tamil children during Sri Lanka's terror unleashed on them in Mullivaikkal," said the project.
See a selection of accounts below.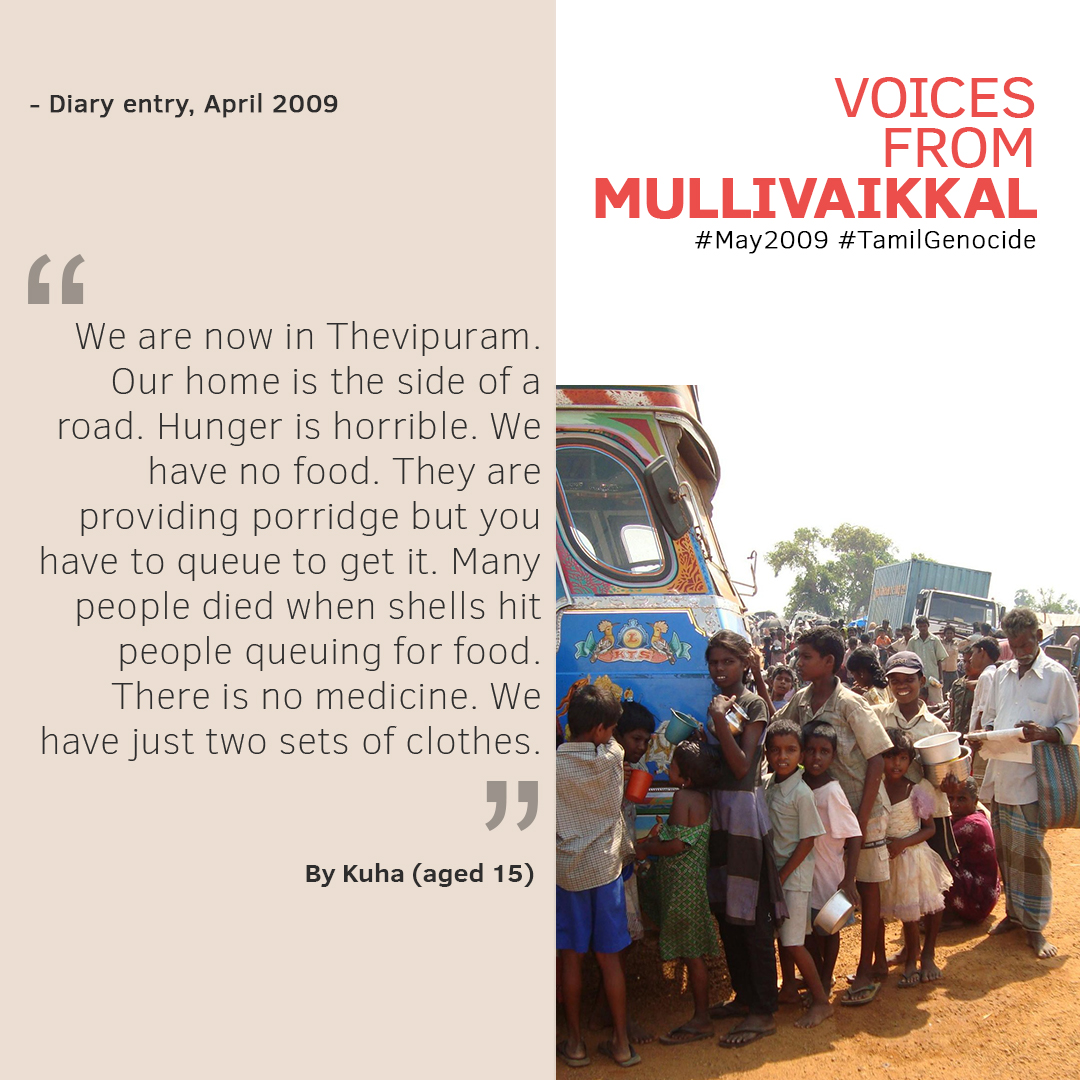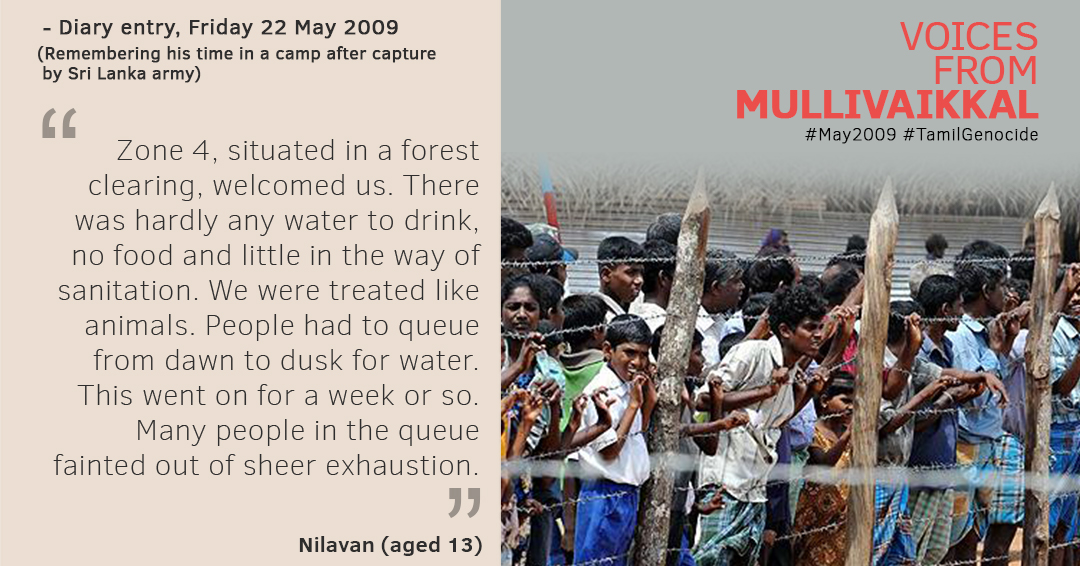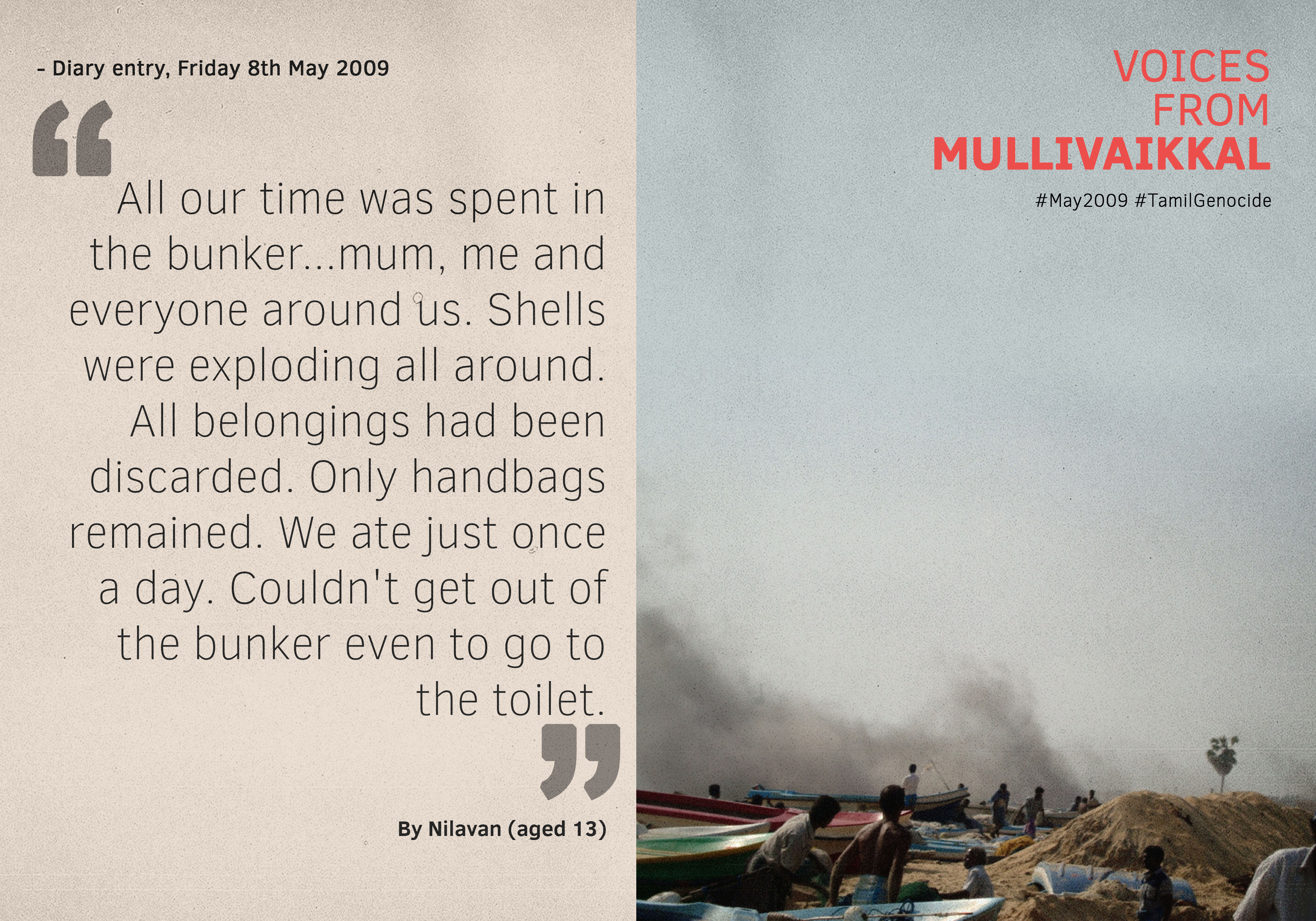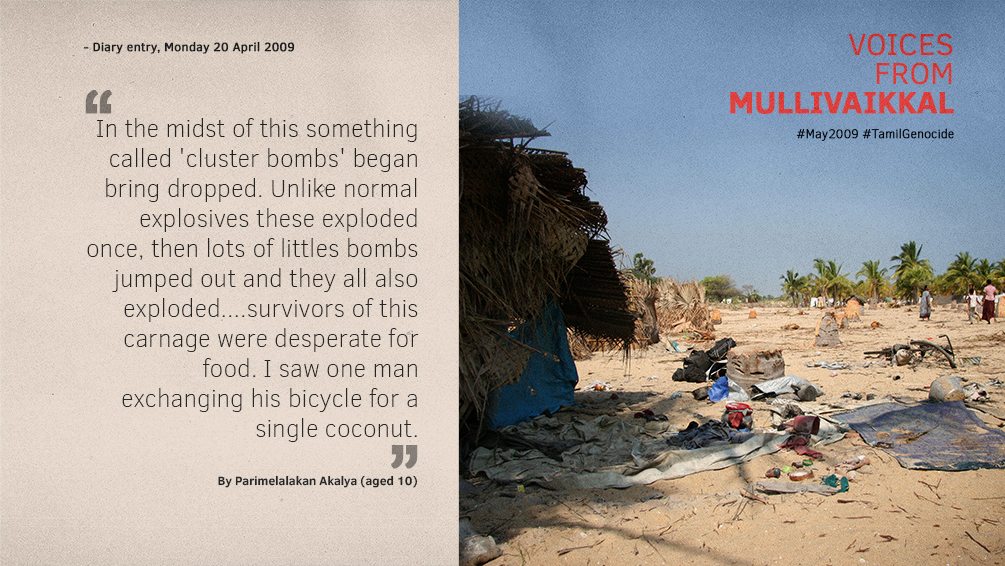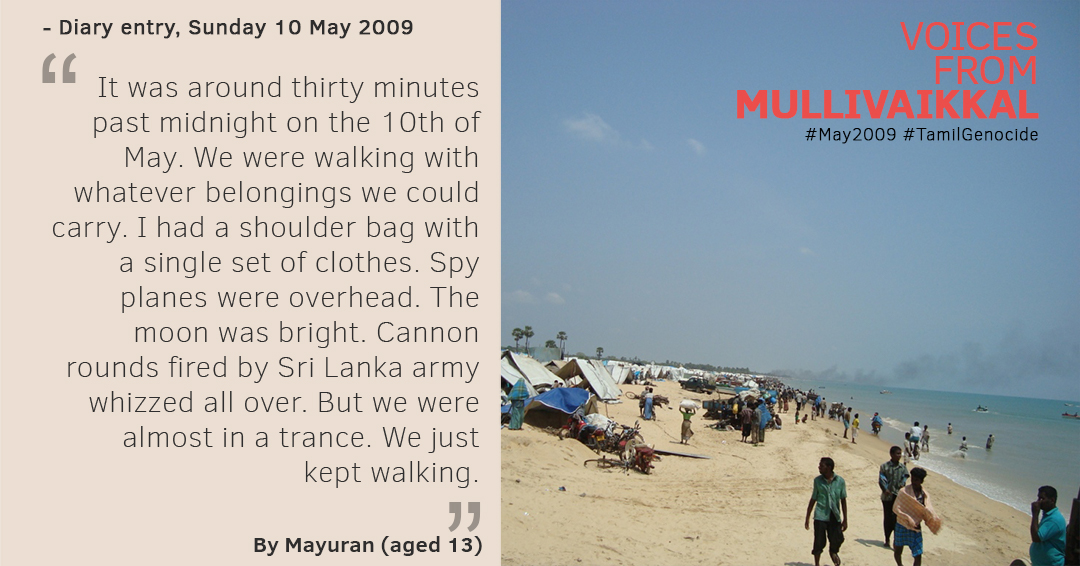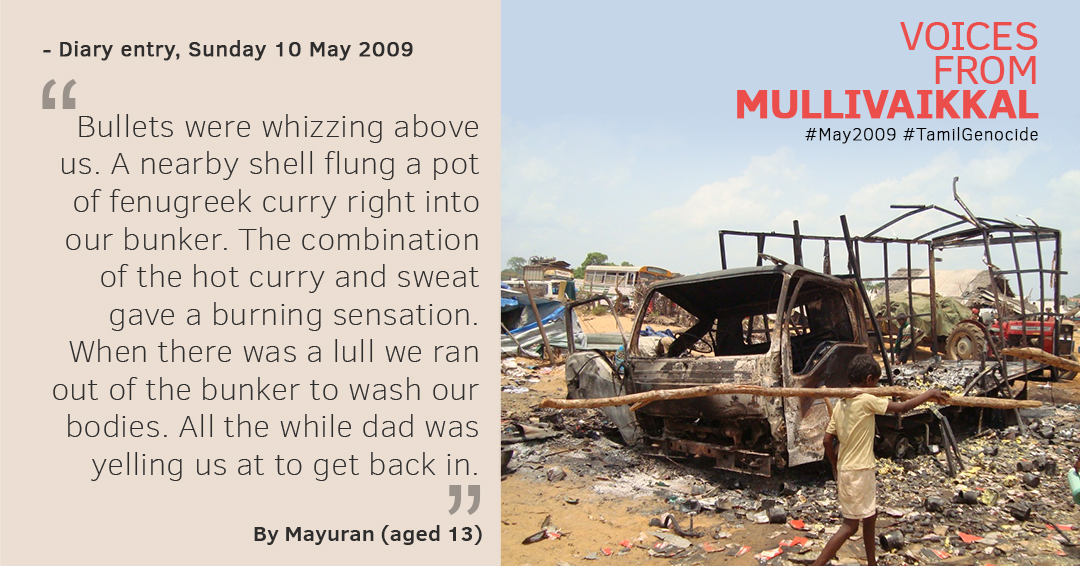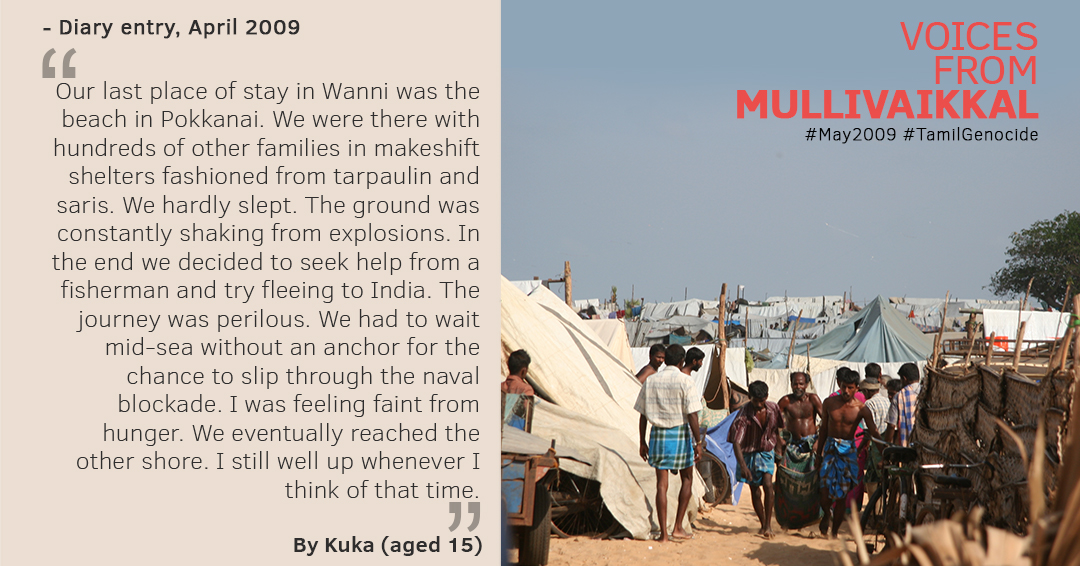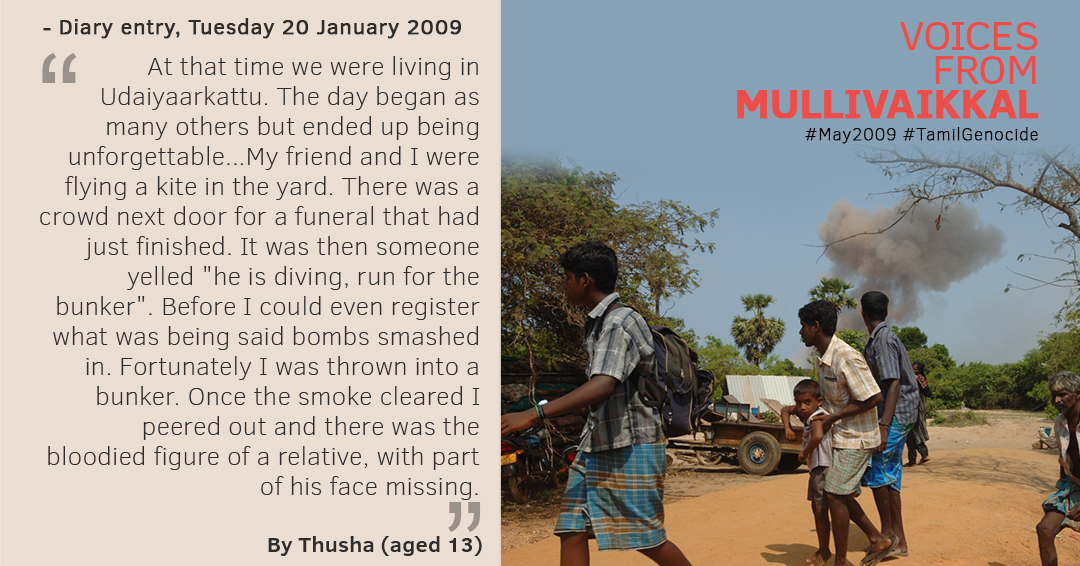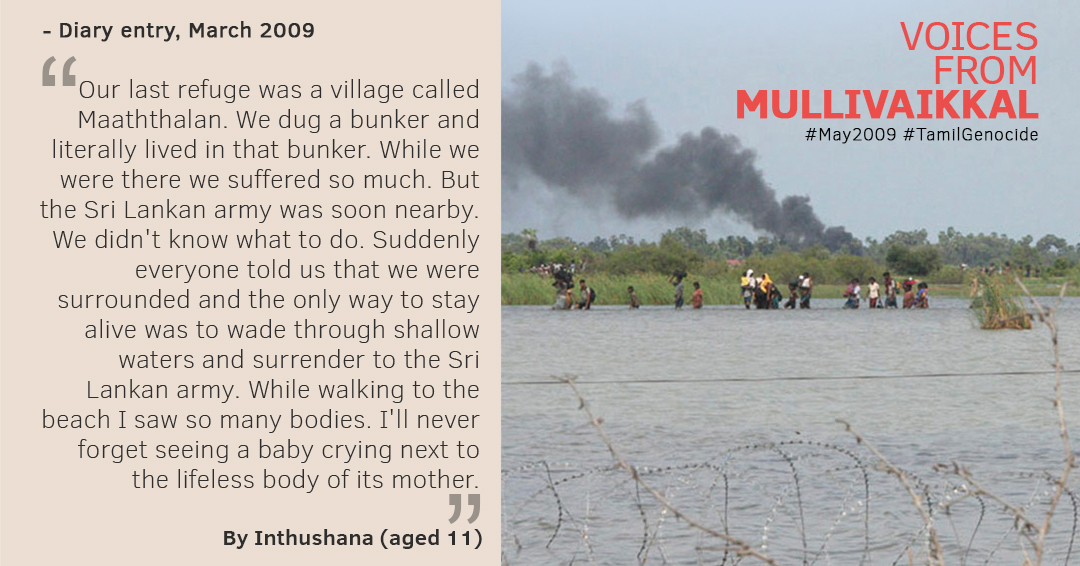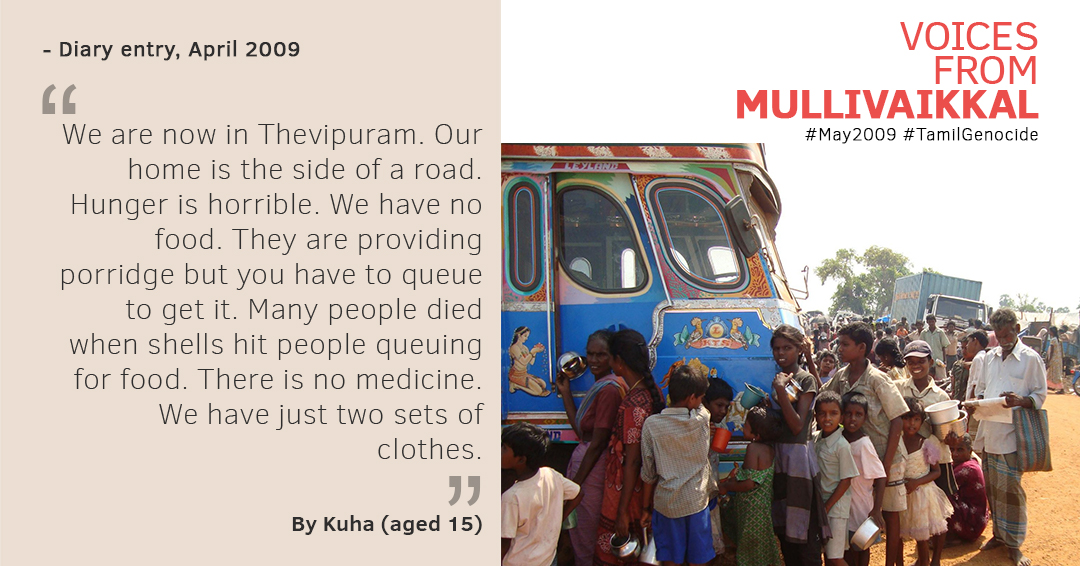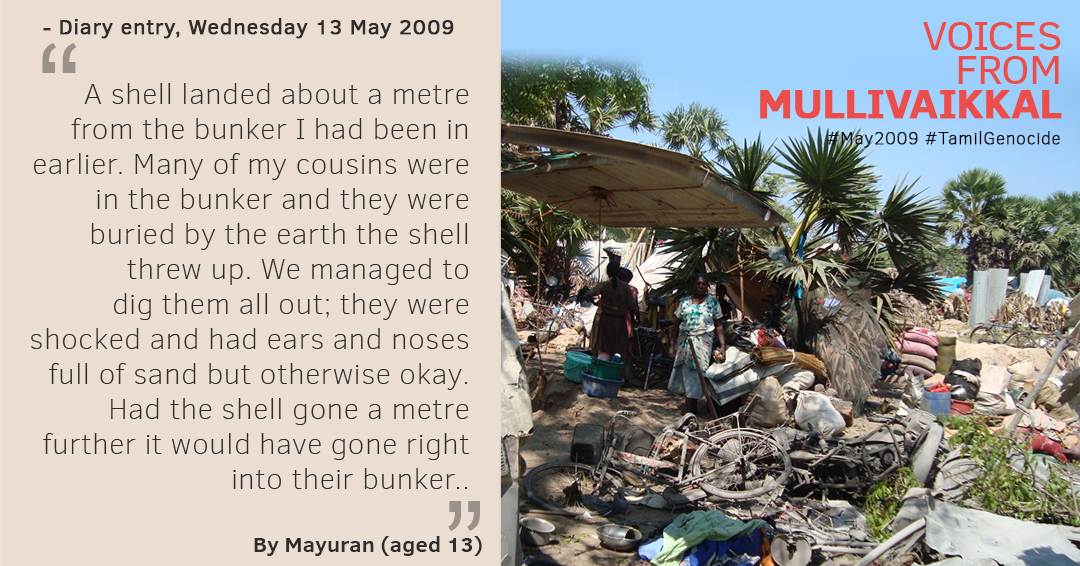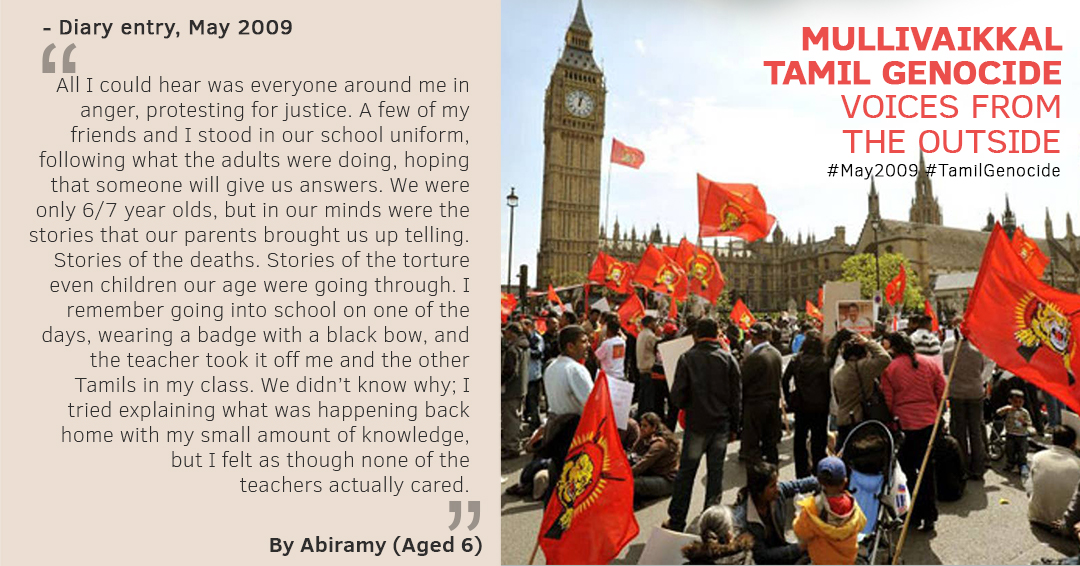 See more on their Twitter account here and Instagram here.