22 May 2020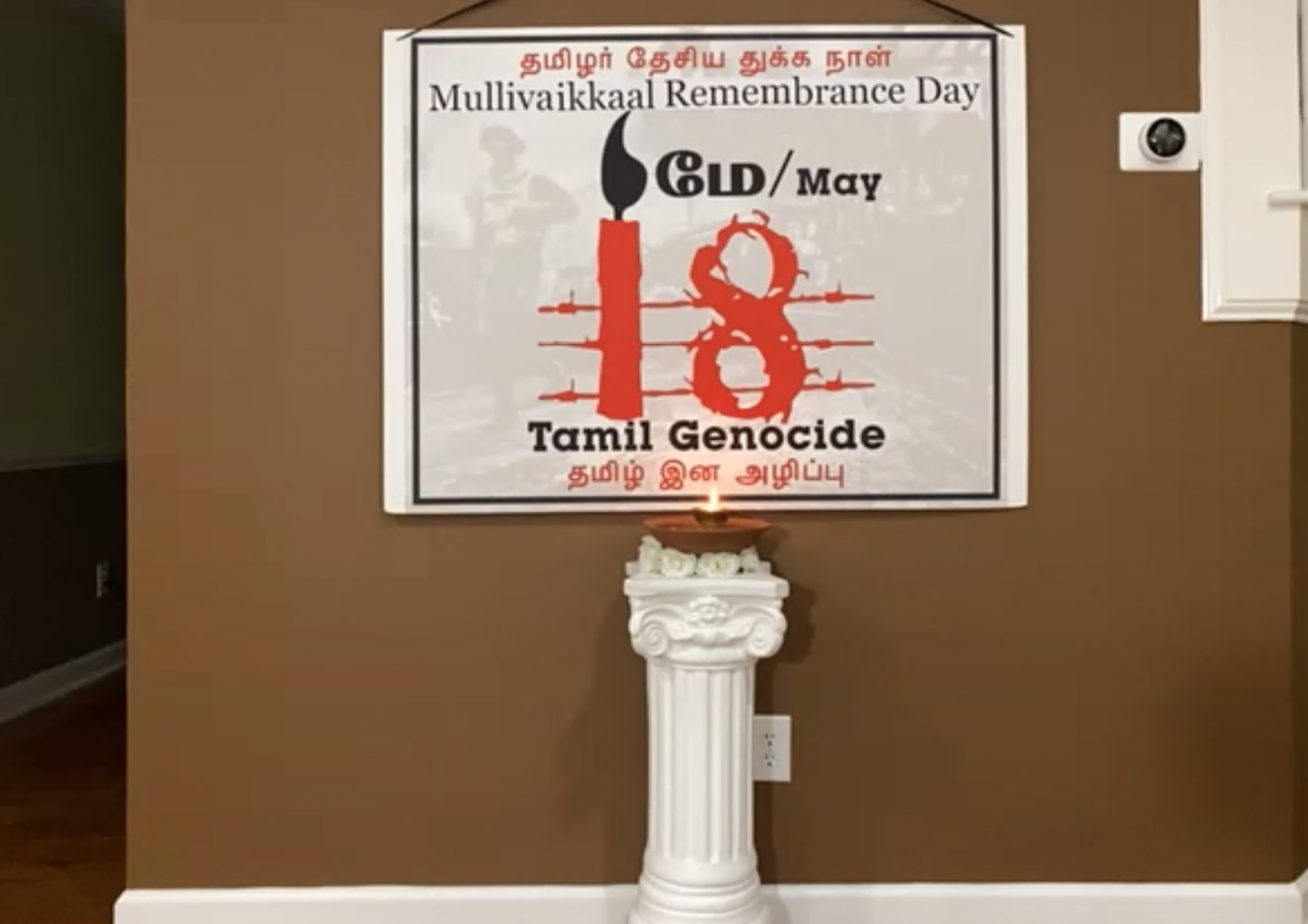 Marking the 11th anniversary of the Mullivaikkal massacre, non-profit organisation North Carolinians for Peace, hosted an online event featuring distinguished leaders from Sri Lanka and the United States, to discuss the efforts to pursue justice against those involved in the Mullivaikkal massacre.  
Tamil-Canadian Lawyer and Scarborough-Rouge Park MP, Gary Anandasangaree, was also invited alongside other eyewitnesses during the Mullivaikkal massacre in 2009, to hold conversations about the next courses of action that need to be taken against the Sri Lankan government and a viable political solution, devoid of state oppression for Tamils. 
• Nadarajan Kandeepan – Attorney at Law, Tamil National People's Front legal advisor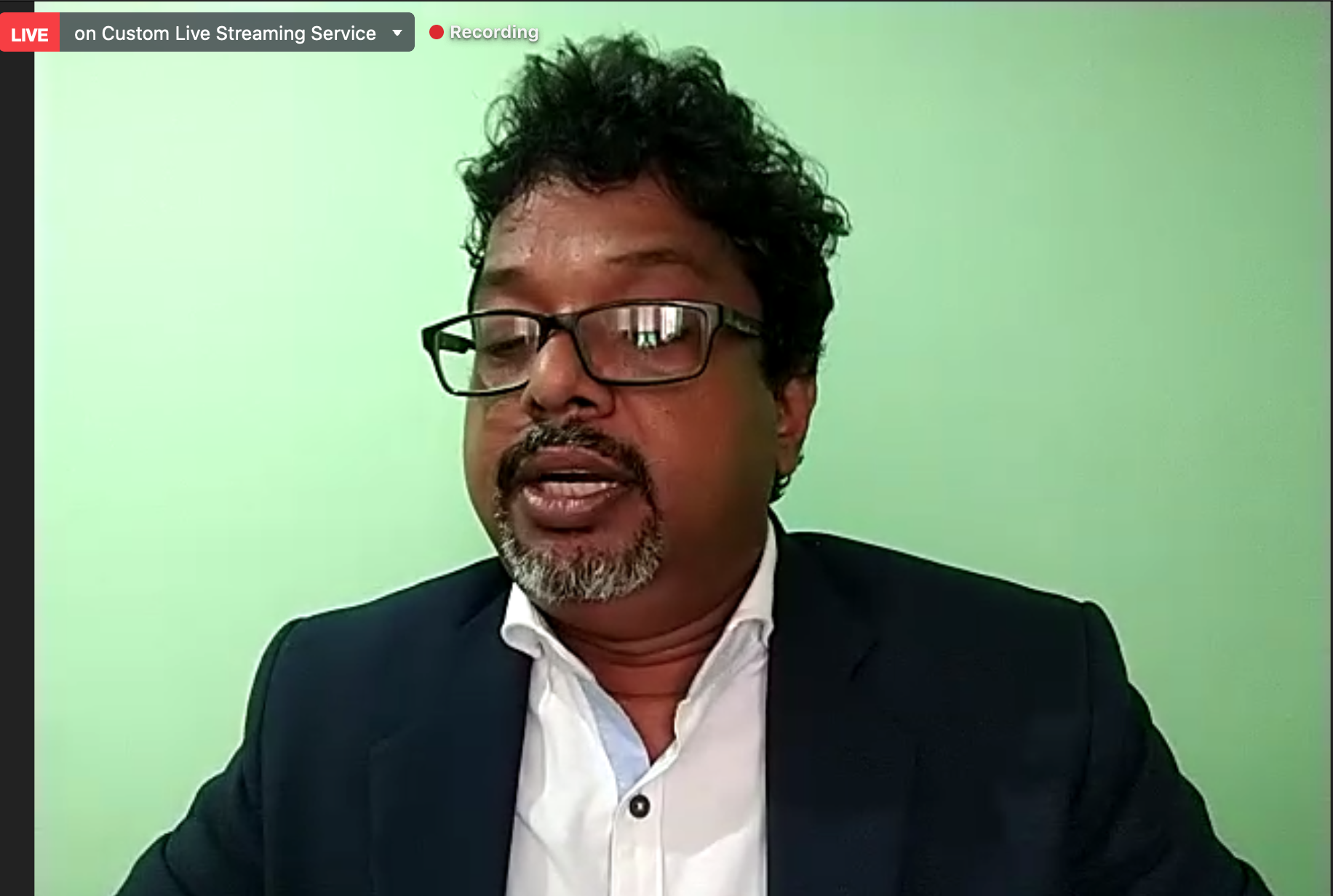 Nadarajan Kandeepan acknowledged the brutal history of the Mullivaikkal massacre;
"This year marks 11 years since Mullivaikal genocide. Tamils not only commemorate those that have died but also the history of oppression and resilience.

Tamil children starved to death, Tamil men and women were brutally raped and killed. Tamils were forcibly disappeared for just being Tamils."
He lamented that the "structural genocide" is still being ignored;
"We, the Tamils are saddened to see the US, UN and international community stand idly by as the genocide occurred. The Sinhala state is using any means to stop any resistance or protest. Arrests, threats and surveillance continue to happen."

The right to memory has been denied and the denial is to deny the crimes committed against them. The state denies the legitimacy of the victims. The perpetrators of war crimes are instead hailed as heroes."
• Wiley Nickel – North Carolina State Senator and Attorney at Law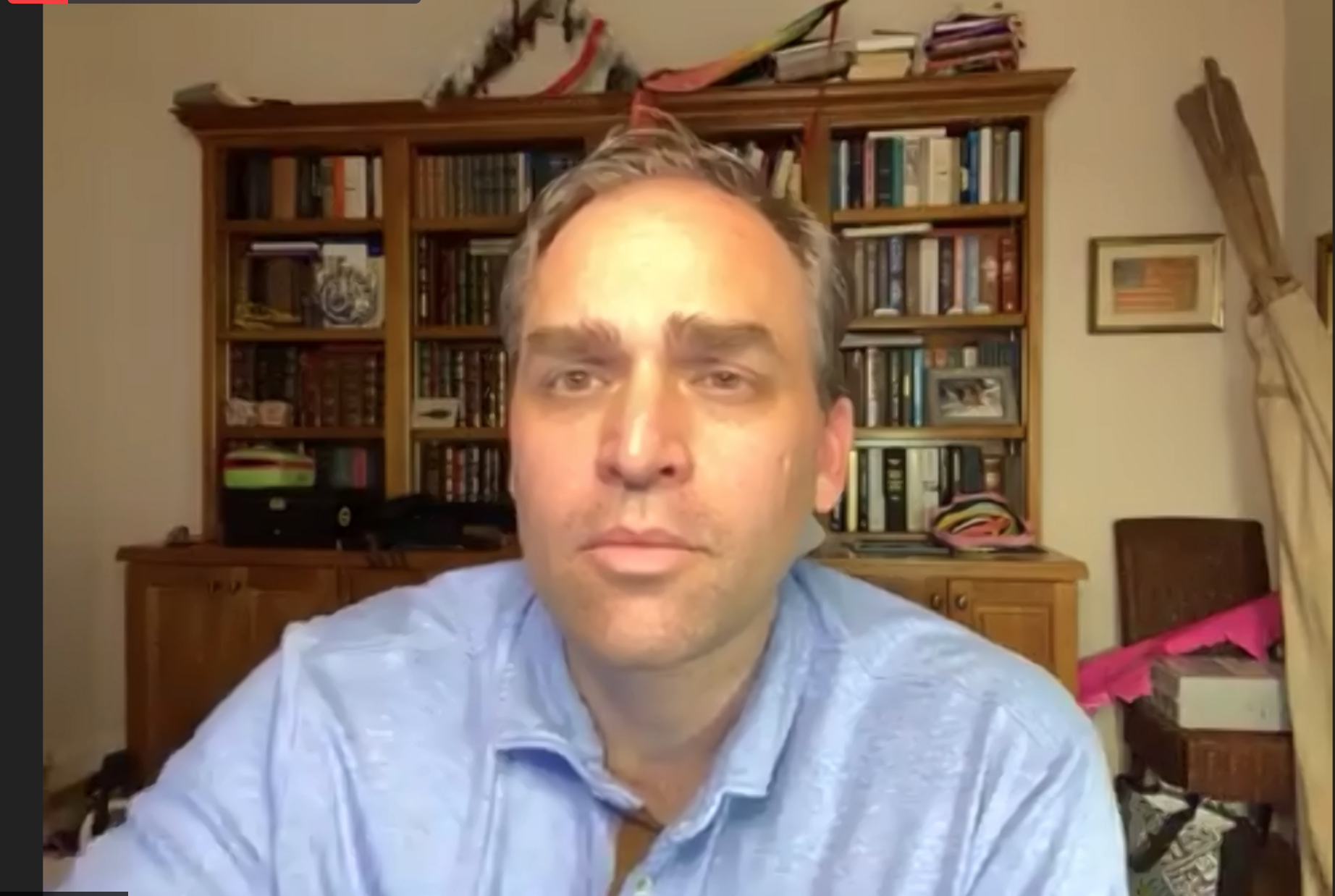 Wiley Nickel emphasised the need for accountability;
"It is very important that crimes against humanity are sanctioned. An independent, monitoring mechanism is important to heal people in Sri Lanka."
Nickel discussed the US' role in a political solution;
"The US must be a leader in this – the Sri Lankan government needs to offer a political solution that is exempt of prejudice and gives rights to all minorities and all people of Sri Lanka."
"What u are doing here matters. Every small thing matters, this remembrance is important," he added.
• Dr. Pathmanathan Sathiyalingam, MD – Physician and former Health Minister, Northern Province in Sri Lanka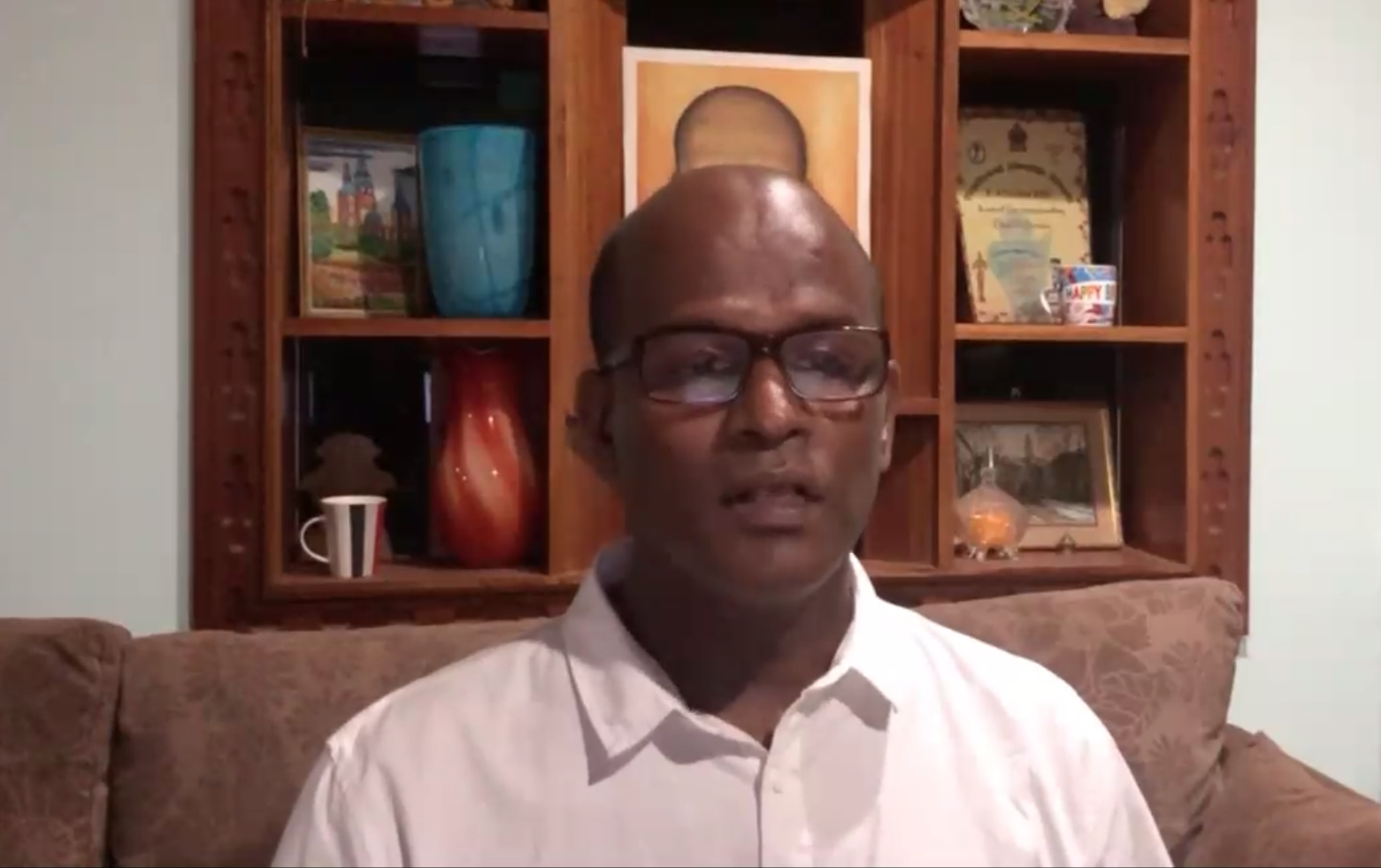 Dr. Sathiyalingam recollects his experience in 2009;
"May 18 is the saddest day in Tamil history. It is one of the most horrifying days for a lot of us. We lost friends, relatives and loved ones. Innocent civilians were massacred. I was working as a medical doctor in Vavuniya and aligned with Red Cross.

Also operating as a humanitarian, I received displaced brethren… 1000's of people suffered communicable diseases under continued military surveillance."
He criticised the failings of the Sri Lanka government;
"11 years passed have passed yet occupied land is still not released. Political prisoners remain locked up and the families of disappeared are still searching for answers for the displaced people. The government has failed its obligation to the UN. "We urge Tamils across world to push for accountability, justice for Tamils, a permanent and dignified peace … and an agreeable political solution for Tamils in Sri Lanka."
• Dr. Mat Gendle – Professor of Psychology, Elon University, USA
Dr Gendle spoke about his visit to the North;
"I studied the effects of genocide. This past January I spent time in Sri Lanka, mainly Jaffna, and I did some work there meeting local communities and fishermen. I spoke to some of them about the war and the aftermath. The landmines, political and economic impact.

The Sri Lankan government engaged in forcible land seizures, rising sinhalisation of areas with the building of religious monuments and also destroying funeral stones."
Dr Gendle insisted that the US should do better;
"It is shameful that the US representative, as well as secretary states, stood by during the civil war with full knowledge of what was happening and allowing war crimes to occur. We must expect better from US leaders and foreign leaders."
He added that the current government setup is worrying;
"The current presidency regime is concerning, with Gotabaya Rajapaksa and Mahinda Rajapaksa. His victory message has whitewashed the horrible atrocities that occurred. The early dissolution can be politically exploited to serve the Sri lankan government. I urge the government to engage in reconciliation processes for minorites." 
• Dr. Elias Jeyarajah – Founding president of United States Tamil Action Group (USTAG)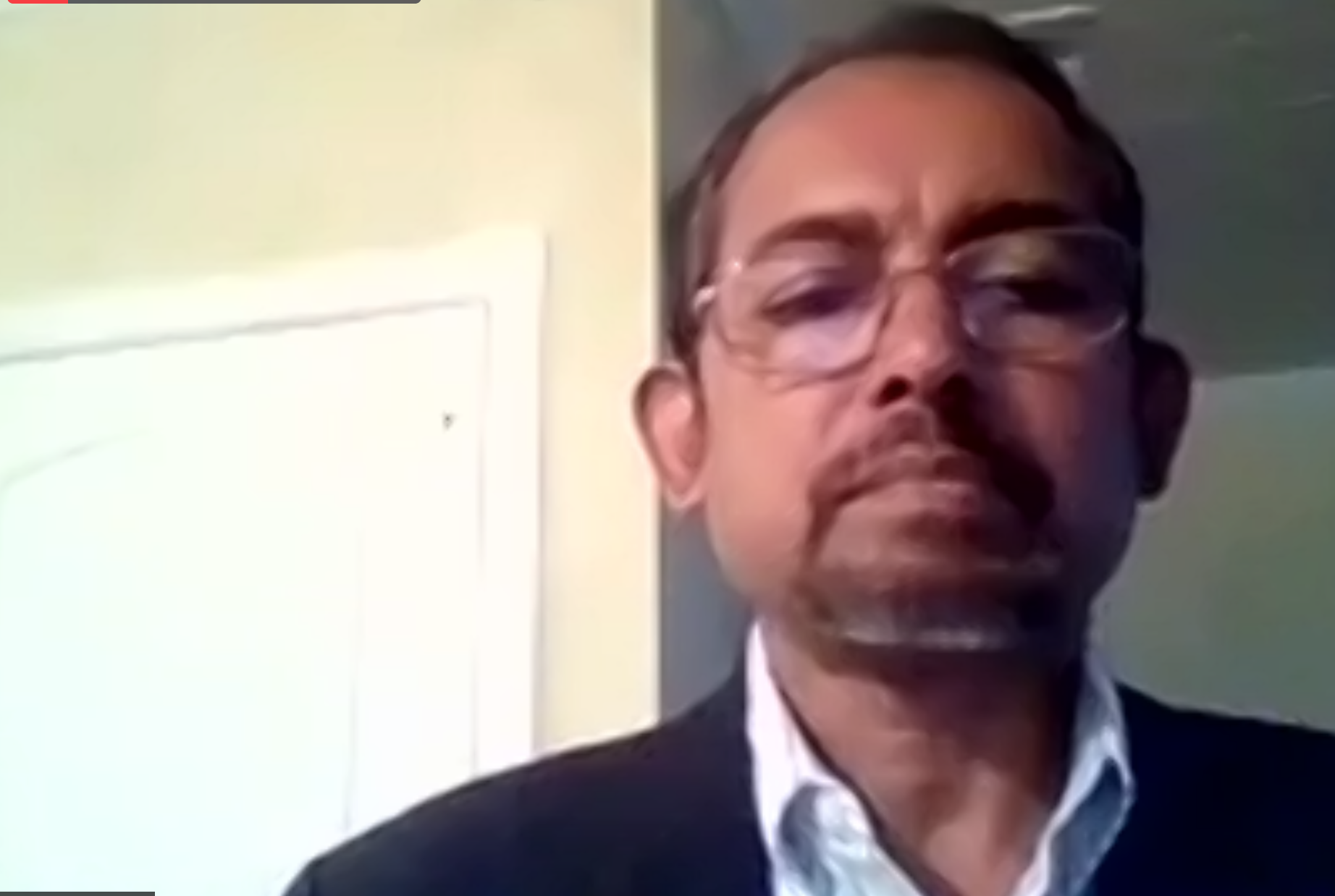 "Today on this solemn occasion, we remember the victims of mass atrocities. May 18, is the global Tamil genocide day. We pay respects to all Tamil victims today.
"In 2009, the Sri Lankan government, under the guise of eradicating terrorism, launched a war on civilians. Sri Lanka has tried hard to hide the truth," said Dr Jeyarajah.  
Dr Jeyarajah also discussed the significance of the North Carolinians for Peace activism;
"North Carolinians for Peace organised protests and rallies, including one in front of the White House. The grassroot organisations of Tamil diaspora helped mobilise Tamil people and it started to show results."
He stressed the importance of acknowledging the genocide and pursuing justice;
"The Sri Lankan government committed war crimes. Despite setbacks, the transitional justice process has showed key elements of reparations, accountability and a non-violent political solution. This reaffirms that war crimes were committed.

However, there is a reluctance to class this as genocide. The victim communities and Northern Provincial councils regard it as genocide. The intent is genocide… and the content is genocide. Let's call it a genocide."
• Saba Kugathas – Teacher and eyewitness in Mullivaikkal, 2009.
Saba Kugathas sent his eyewitness testimonies and evidence to the Northern Provincial Councils;
"Today is an unforgettable and unforgiveable day. On the 11th year anniversary we mourn. Around 242 war crime incidents have been committed by Sri Lankan state against Tamils. Mullivaikkal is the most brutal of them all.
As a direct eyewitness, I shared those eyewitness accounts to the Northern Provincial Councils and asked them to be reviewed by human rights organisations. This was pursued thanks to Justice C.V. Wigneswaran."
Kugathas recalled the brutal account he witnessed in 2009;
"They launched excessive and brutal air force, ground force and sea force attacks on helpless victims. Hospitals were bombed and many civilians who went to seek medical attention from war wounds were prevented from doing so.
Many people were deceived and rounded up to congregate at Mullivaikkal… where they were killed brutally. We mourn with a broken wound. People who went helplessly towards army soldiers, were shot dead mercilessly.
A lot of people had no water and had to rely on the rainwater that washed the dirt of many people stepped in. This was a planned genocide against Tamil people."
Kugathasan urged the Tamil diaspora and the international community to "come together and mobilise" and urged for all the "eyewitness accounts and evidence of the war crimes to be proved. The Tamils here (in the North-East) are yearning for justice to be won."
• Gary Anandasangaree - Tamil-Canadian Lawyer and Scarborough-Rouge Park MP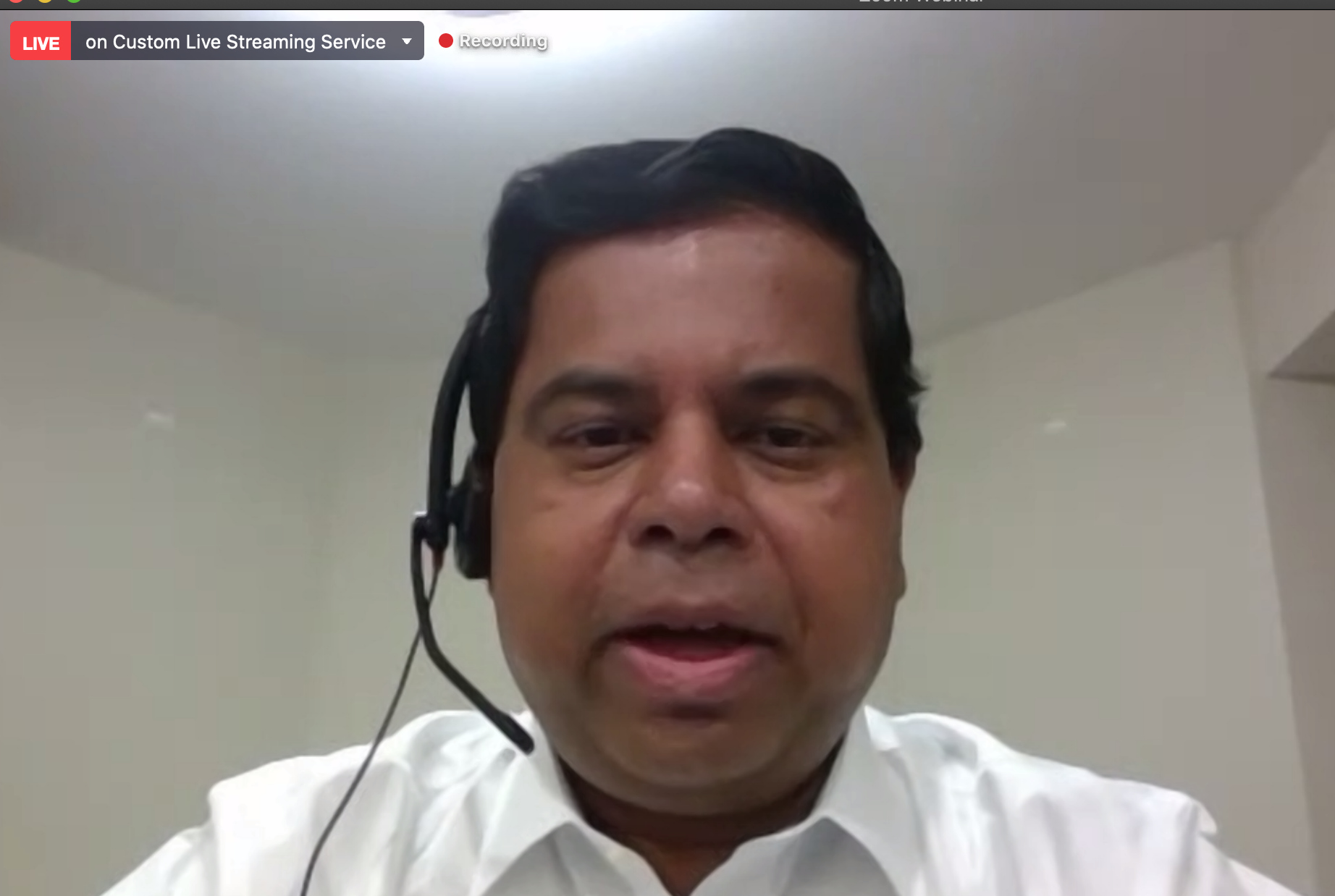 Gary Anandasangaree mourned the "enormous loss of lives in the Mullivaikkal genocide in 2009" and the "many sacrifices" Tamil people made since then. 
"The families of the disappeared. The continue quest of justice. The mothers who sacrificed their kids to the Sri Lankan army. I think about all these families separated throughout the world," he said. 
Anandasangaree emphasised the need to push for accountability and justice;
"The US travel ban imposed on Shavendra Silva is an important step in accountability. It is important that Sri Lanka is to be continued on the international agenda. There is currently no constructive discussion at the UN level.

We need to make sure the perpetrators are held to account. The current president and PM need to be held account for their role in the war crimes and genocide. Also, those who had a chain of command, such as Shavendra Silva, need to be held to account."
He called for a viable long-term political solution for Tamils in North and East;
"We need a political solution… one that is based on self-determination. It is critical that is serves for every people. A separate state is not necessarily needed but the solution needs to give Tamils education, healthcare, land rights and resource rights.

The solution needs to ensure diversities in Tamil and Sinhala communities and is underpinned by issues of inclusion. e.g. Non-tamils in East."
"As long as a million diaspora live outside the country, share the history, I can assure you justice will be served. We will not rest until that happens," he concluded.
We need your support
Sri Lanka is one of the most dangerous places in the world to be a journalist. Tamil journalists are particularly at threat, with at least 41 media workers known to have been killed by the Sri Lankan state or its paramilitaries during and after the armed conflict.
Despite the risks, our team on the ground remain committed to providing detailed and accurate reporting of developments in the Tamil homeland, across the island and around the world, as well as providing expert analysis and insight from the Tamil point of view
We need your support in keeping our journalism going. Support our work today.
For more ways to donate visit https://donate.tamilguardian.com.