02 August 2021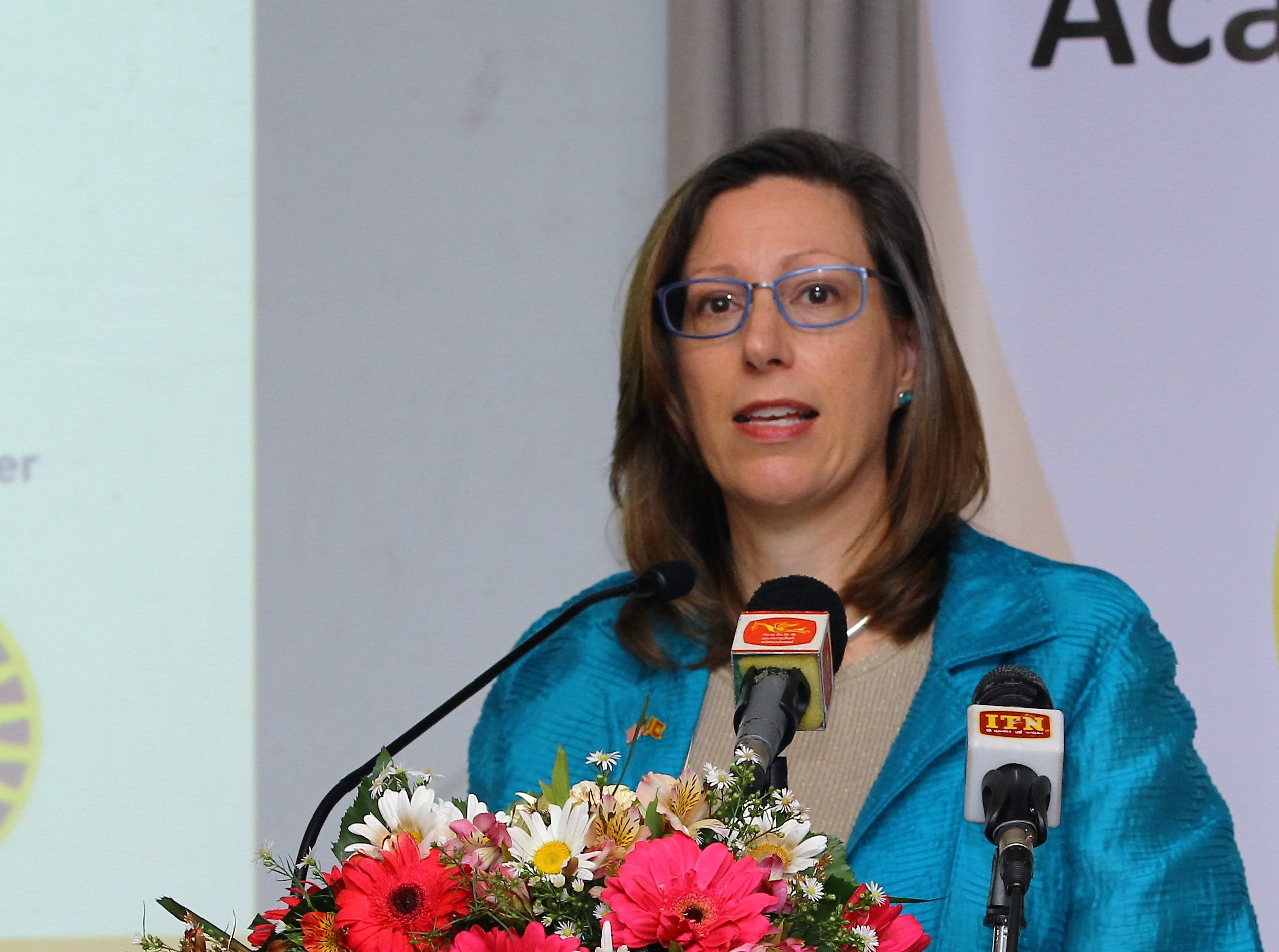 Speaking at a media conference, US Ambassador to Sri Lanka, Alaina Teplitz, called on the Government of Sri Lanka to abide by its international commitments to human rights and take decisive steps to either repeal or amend its draconian Prevention of Terrorism Act.
The statement comes despite Tamil parliamentarians and human rights organisations calling for a full repeal of the measure. Speaking in parliament, Tamil National Alliance (TNA) politician M.A. Sumanthiran highlighted how the PTA enabled for the systemic use of torture and called for its full repeal.
"You cannot amend the PTA, you have to repeal the PTA. The whole basis, the foundation of the law is flawed" Sumanthiran maintained.
Presidential Pardons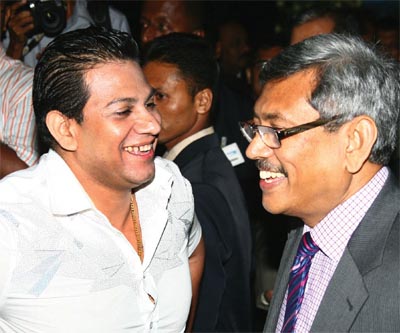 Commenting on the recent pardoning of 16 alleged former LTTE members detained under the PTA, Tepliz applauded the measure and encouraged for more people to be released "who have been detained under that legislation, legislation that no longer conforms to international norms and does need to be revised".
She also condemned the pardoning of convicted murderer, and former MP, Duminda Silva maintaining that it was not "consistent with the Sustainable Development Goals or with maintaining the rule of law".
"We want to continue to engage with the government to ensure that the rights of all citizens are protected" she added.
Teplitz's statement was met with criticism from a journalist at Sri Lanka's state-run Hiru TV news, who claimed her statement overlooked the release of former LTTE cadres by condemning the pardon of Duminda Silva. The journalist further lashed out against the US ambassador claiming that the US has provided pardons to thousands of people and that this issue was not in the purview of her mandate.
"You are speaking of one single case and overlooking the release of LTTE-ers by the government.  What led you to do this, Ambassador?" he stated.
Responding to this criticism, she maintained her support for the pardoning of former LTTE members stating:
"I encouraged the government to continue its review, which it said that it's doing, of people who have been detained under the PTA to either have a trial and conclude the case or dismiss charges or whatever is appropriate to ensure that people have a fair and transparent processing of their case".
She added that the PTA has seen those detained subject to "years and years if not decades" and this is "possibly way beyond what any sentence might have been imposed for the crimes to which they're accused". 
She further maintained that "it is also my prerogative as a representative of the United States to express the views and the policy concerns of my country […] Not only does the United States consider the promotion of human rights an important part of our foreign policy, but of course as a democratic society, we consider rule of law to be an essential pillar of our form of government".
Speaking to the press she also highlighted the plights of Hejaaz Hizbullah, a Muslim lawyer, and Jazeem, a Muslim poet, who have been detained under the PTA and have still not faced a trial. She notes that this draws doubt over the government's commitment to human rights and maintains "we need to see that there's actually some genuine follow-through".
Domestic reform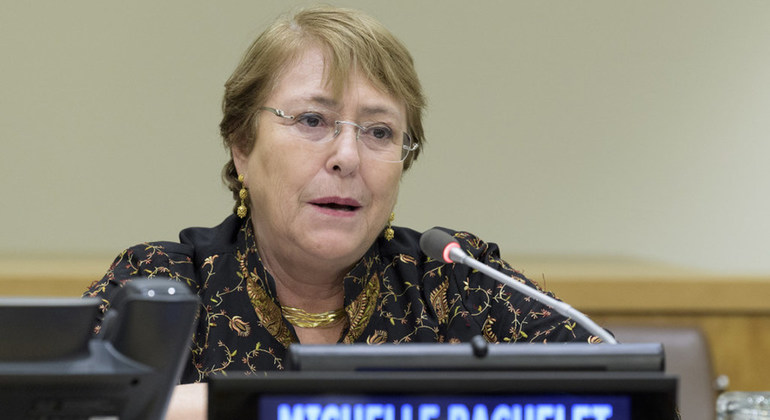 Responding to a question on domestic reforms to address long-standing grievances, Teplitz maintained the need to bring "an end to impunity and that people's rights and their civil liberties are respected and people have equal and equitable access to justice".
She further noted that she has not received an interim report from the President's Commission of Inquiry investigating the work of previous commissions. Commenting on the UN resolution, she highlights that there is a "review in September to encourage the government to come up with that domestic mechanism and to share what that's going to be with the international community".
However, she also notes that "there are many issues to be addressed and concrete steps to address them will build credibility in the international system and I think make the Geneva process one that is less contentious and a much more positive one".
One of the steps, she recommends, is "ensuring the independence of institutions like the Office of Missing Persons or of Reparations and ensuring that the leadership of those offices is constituted by people of integrity who are widely respected by all communities".
Doubt over Sri Lanka's domestic commissions has been raised by Tamil victim communities as well as international legal experts and current and former UN officials. In a joint statement in February, the UN officials described Sri Lanka's newly appointed domestic inquiry as "an exercise of 'meta-investigation'".
Further they stated that it had gotten "to a point that would be laughable were it not for the seriousness of what is at stake".
The latest report by the UN High Commissioner also detailed the "inability and unwillingness of [the Sri Lankan] Government to advance accountability at the national level".
The report maintained that "it is time for international action to ensure justice for international crimes" and encouraged states to  "pursue investigations and prosecution in their national courts – under accepted principles of extraterritorial or universal jurisdiction – of international crimes committed by all parties in Sri Lanka".
Talks with the TNA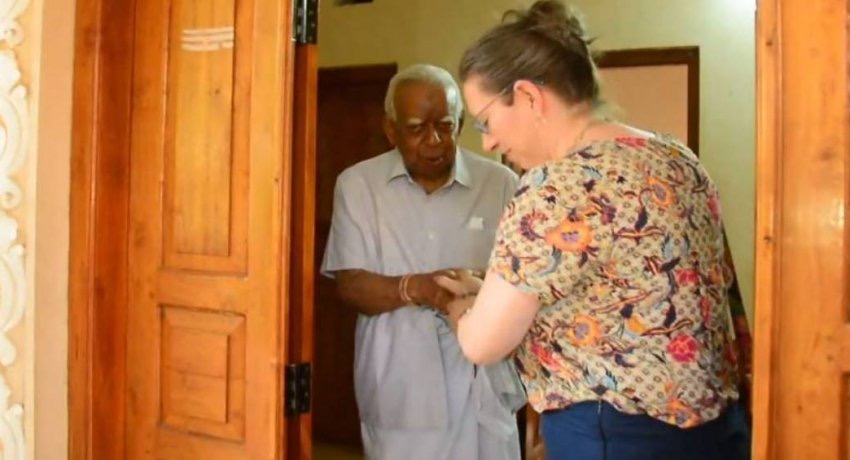 Commenting on her discussions with the TNA, Teplitz maintains that she was keen to hear "their concerns related to needed changes in the political process and some of the challenges that people in the north and the east".
She notes that these concerns are both economic as well as over the "preservation of civil liberties" and "making sure people are free to demonstrate and making sure that people are free to engage in the political process".
Since coming to power, Gotabaya Rajapaksa has pursued a crackdown on journalists and civil society, with Tamils bearing the brunt. There has been a rise in the number of Tamil detained without charge under the PTA and Reporters Without Borders has specifically called out Sri Lanka's President, Gotabaya Rajapaksa, for his role in the white van abduction of journalists and labelled him a "predator of press freedom".
Read more here: UN High Commissioner raises concerns of harassment of Tamils and Muslims in Sri Lanka
Rajapaksa has also issued a wide-reaching proscription on dozens of Tamil and Muslim organisations and hundreds of individuals which has been condemned by the European Union. 
Sri Lanka and the global economy
In her statement, Teplitz further raised concerns over legislation covering Colombo's Port City.
"I continue to be concerned about some aspects of that (Port City) legislation. Because there appears to be openings for either corrupt influences or potential of illicit financing, money laundering and things like that. US companies are going to be wary of that," Teplitz stated.
Read more here: US Ambassador raises concerns over Sri Lanka's Port City

Read more here: 'Sri Lanka's import regime is one of the most complex and protectionist in the world' – US State Department
Responding to a question on Sri Lanka's Central Bank's plan to permit individuals to repatriate "previously undisclosed income" into Sri Lanka, Teplitz warned that this was "an open invitation to people to launder money".
She also highlights that "it usually doesn't raise a lot of money for the government" and could "deter other people in the future from declaring their income because they'll just wait for another amnesty".
In highlight Sri Lanka's economic concerns, she maintains that there is "a much more massive infusion of funding and economic reform is required and that means going to the International Monetary Fund".
Despite Sri Lanka's struggling economy it has persistently refused, preferring instead to rely upon China. Earlier this year, Sri Lanka secured a $1.5 billion currency swap with the Peoples' Bank of China and Sri Lanka has further requested a $ 1 billion swap from India. Sri Lanka has also turned to Bangladesh and secured a $200-million currency swap.
Read Teplitz's full press statement here.
We need your support
Sri Lanka is one of the most dangerous places in the world to be a journalist. Tamil journalists are particularly at threat, with at least 41 media workers known to have been killed by the Sri Lankan state or its paramilitaries during and after the armed conflict.
Despite the risks, our team on the ground remain committed to providing detailed and accurate reporting of developments in the Tamil homeland, across the island and around the world, as well as providing expert analysis and insight from the Tamil point of view
We need your support in keeping our journalism going. Support our work today.