19 July 2019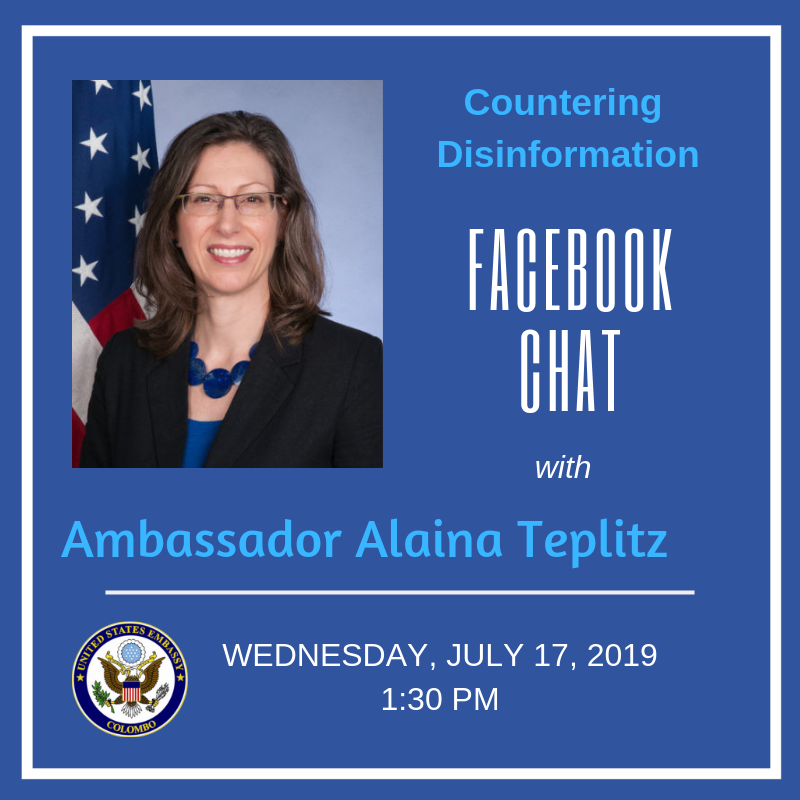 The US Ambassador to Sri Lanka said "respect for Sri Lanka's sovereignty lies at the heart" of their security relationship with Colombo, and cited a case of Sri Lankan soldiers accused of committing crimes overseas facing legal proceedings on the island as an example of this.
However, Ambassador Alaina Teplitz failed to provide further details of the case, with commentators on social media pointing out that Sri Lankan troops have yet to be held accountable for mass atrocities outlined in United Nations reports.
The ambassador's comments were made during a Facebook chat on "Countering Disinformation" as she attempted to defend a status-of-forces agreement (SOFA) between the United States and Sri Lanka.
"Respect for Sri Lanka's sovereignty lies at the heart of our security cooperation," she said. "The best partner for the United States is a strong, sovereign Sri Lanka."
"For example, when Sri Lankan soldiers overseas were accused of crimes, they were sent home and faced an investigation and legal proceedings under Sri Lankan law. Such occurrences are extremely rare – thankfully," she added.
Teplitz went on to state,
"The United States has not and will not interfere or become directly involved in Sri Lanka's judiciary. My country has sponsored training for Sri Lankan judges and lawyers at the request of the Sri Lankan government. This training includes sharing of best practices on new types of crimes such as anti-money laundering and terrorist-financing. A strong and independent judiciary is a pillar of a strong democracy."

"After the Easter attacks, at the request of the Sri Lankan government we provided FBI support to the government's investigation of the attacks. Going forward, we will look for more ways to partner with Sri Lankan law enforcement and security agencies to prevent future attacks."
See more of her remarks here.