31 March 2015
Photograph Tamil Guardian

The UN Special Rapporteur on the Promotion of Truth, Justice, Reparation and Guarantees of Non‐Recurrence, Pablo de Greiff, met with the Northern Province's chief minister, C V Wigneswaran on Wednesday and held private discussions on the current situation in the region.
Mr Greiff, who is currently on a six day visit of the island, met with Mr Wigneswaran in Jaffna.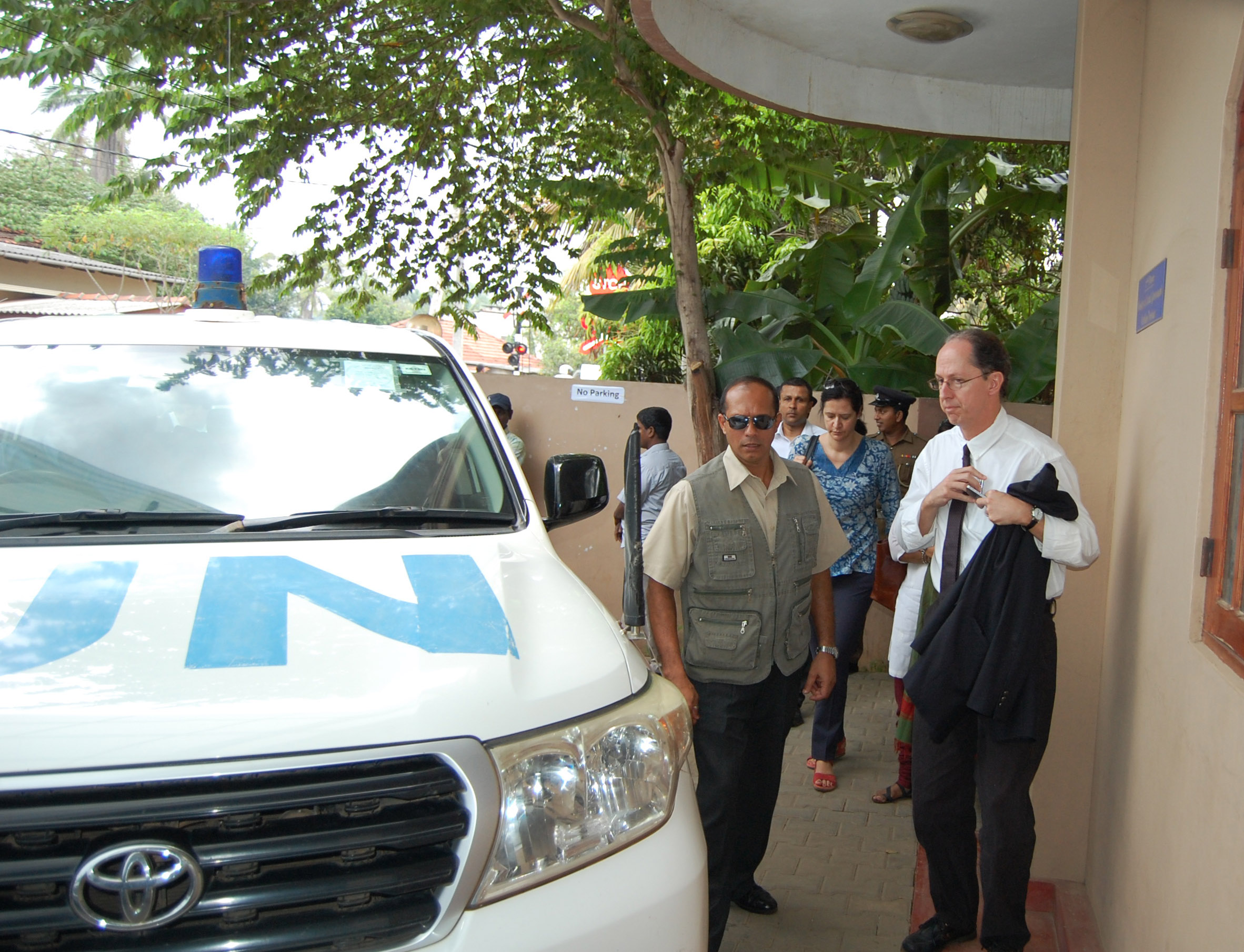 Photograph Tamil Guardian


He requested that the discussions not be disclosed to the media, a secretary to the chief minister told reporters.
See related article:
Government 'lacks political will' to pursue justice – Tamil Civil Society Forum tells visiting UN Special Rapporteur (01 Apr 2015)