27 March 2019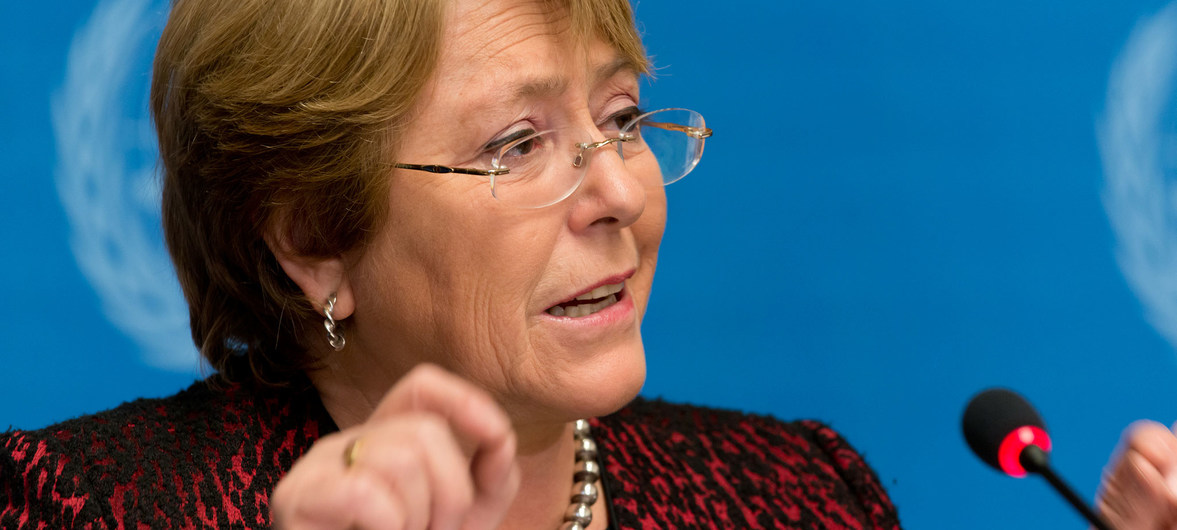 The UN High Commissioner for Human Rights has hit back at claims by Sri Lankan government officials that have appeared in the Colombo media, stating it "seriously misrepresents" her meetings with the government delegation.
"I am deeply disappointed by the spin that has been put on my discussion with the Sri Lankan Government delegation," said Michelle Bachelet in a press release this morning.
Her statement comes after the Daily Mirror reported on Monday that the Colombo appointed governor of the Northern Province, Suren Raghaven said the High Commissioner had "admitted that certain facts incorporated in the UNHRC report against Sri Lanka could not be condoned whatsoever." It also said he claimed she had advised two of her senior officials who attended the meeting "to be more responsible and cautious hereafter."
"Neither of these claims are true," Bachelet said. "Either the newspaper misunderstood the Governor, or the Governor misunderstood – or misquoted – me."
A press release from the Office of the High Commissioner for Human Rights (OHCHR) said "she stands fully behind the report and the oral statement" she delivered in Geneva at the UN Human Rights Council last week.
Her report, released earlier this month, concluded Sri Lanka had made "virtually no progress" on the investigation of war crimes, and also raised several other issues, including concerns over on-going reports of abduction, torture and sexual violence, institutional failures within the criminal justice system, ongoing harassment of human rights defenders since 2015 and the military's continued occupation of civilian land.
The press release also criticised other Sri Lankan media outlets of "continuing to significantly misrepresent the Human Rights Council process in Geneva".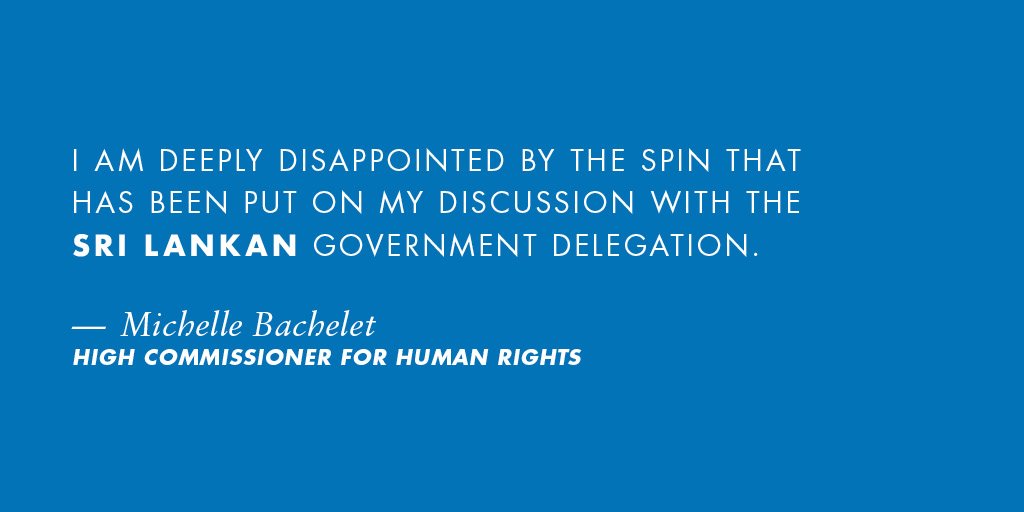 Bachelet went on to state the "Sri Lankan Government should now refocus its efforts on fulfilling its obligation to provide justice and accountability for the grave human rights violations and abuses that took place during the conflict that ended in 2009, and honour its commitments to establish the truth about what happened and to promote reconciliation".
See the full text of the press release here.
Last week she told the UN Human Rights Council that "continuing impunity risks fuelling communal or inter-ethnic violence, and instability", and called on Colombo to hold perpetrators of crimes to account.
Sri Lanka's foreign minister responded to her at the Council by speaking out against a hybrid accountability mechanism at the United Nations, stating that "at the highest political levels" the Sri Lankan government has reiterated there were "constitutional and legal challenges that preclude it from including non-citizens in its judicial processes".
He also went on to reject several aspects of her wide ranging report.
Just days later, a resolution was passed granting Sri Lanka a further two years to implement a previous resolution from 2015 that mandates a hybrid accountability mechanism.