01 July 2020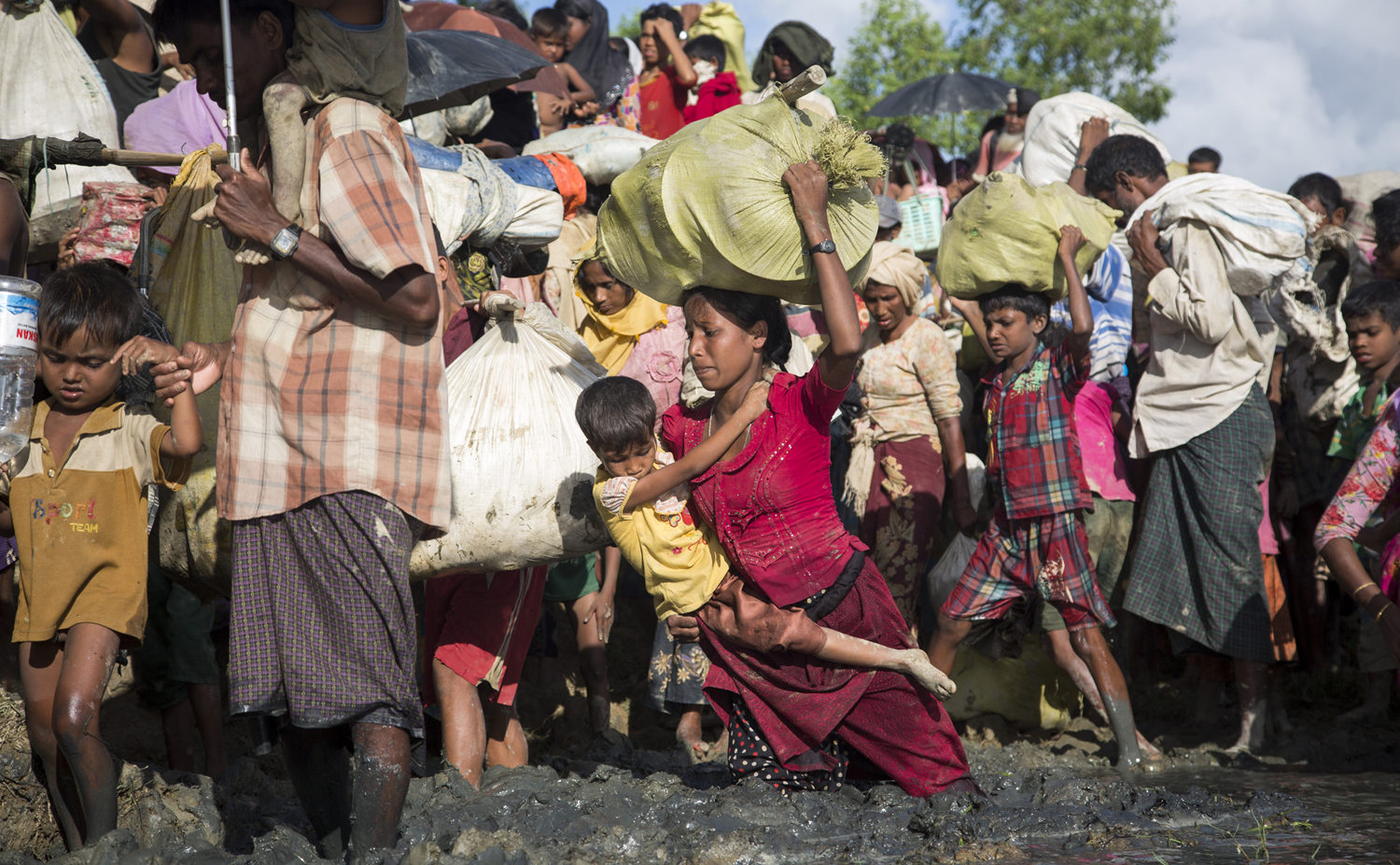 UN High Commissioner for Human Rights, Michelle Bachelet, has report that as many as 10,000 people fled their homes in the northern state of Rakhine, in Myanmar, after a military crackdown against insurgents in recent weeks.
Bachelet's statement follows the announcement that three Myanmar military officers have been found guilty of atrocities by a court-martial investigation. Myanmar's military stands accused by the UN's top court of genocide against the Rohingya population for their military crackdown in 2017 which led to 750,000 mostly Muslim Rohingya fleeing to Bangladesh. The military engaged in acts of widespread killing, rape, and arson.
The exact figure on the number displaced has been difficult to verify with the UN Refugee Agency and UN Office for the Coordination of Humanitarian Affairs reporting that at least 2,800 people but the actually may be significantly higher. Myanmar has heavily restricted access for humanitarian workers to Rakhine and journalists have been barred.  
Myanmar's government and military personal have not responded to Reuter's questions on the number of displaced or fighting between the government's army and the insurgent, Arakan Army.
Orders to evacuate
Reuters notes that local administrators have received a letter from the army which warned dozens of village leaders in the Rathedaung township that the army planned "clearance operations" against insurgents and urged them to go. Reuters notes that "clearance operations" was the term used by Myanmar authorities in 2017 to justify their military crackdown.
The notice of an evacuation order being sent to local administrators was also posted on Facebook, by a government official but shortly after removed. The spokesperson' has not explained why the government had insisted on not using the term "clearance operation".
Myanmar's border affairs minister has acknowledged that an evacuation order was sent but maintained that it only affected a few villages.
Genocide
Myanmar's military stands of genocide against the Rohingya people and in January, the International Court of Justice unanimously ordered Myanmar to protect the Rohingya population from genocide. Civilian leader Aung San Suu Kyi has denied genocide but admitted that disproportionate force may have been applied.
Al Jazeera notes that whilst two military personal were sentenced to prison in 2018 for killing 10 Rohingya in Inn Din village, they were released after serving less than a year.
In contrast, two journalists who reported on the massacres were detailed for over 16 months before being pardoned due to international outcry.
Read more from Al Jazeera and Reuters.