10 June 2020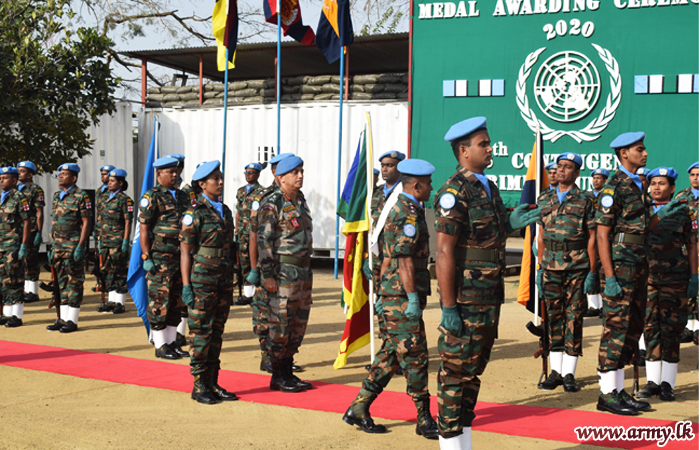 The UN has awarded Sri Lanka's peacekeeping force, Sri Lanka Army Medical Corps (SLMAC), for their service in South Sudan, despite its history of human rights violations.
The award was presented on 27 May and commended SLMAC on its "medical standards, and commitment of strong contribution to hospital services".
The granting of this award comes less than 8 months after the UN suspended Sri Lankan troops from peacekeeping due to the appointment of war veteran Shavendra Silva due to concerns over his human rights record. Silva was the Commanding Officer of the 58th Division of the SLA during the last stages of the war and UN reports have implicated him and his troops in alleged war crimes and crimes against humanity.
Sri Lanka's Army has a substantial history of alleged human rights violations, both at home and abroad. In April 2017, the UN-appointed peacekeepers from the Sri Lankan Army to manage an operation in Haiti. The Sri Lankan forces deployed were implicated in a child sex ring as officers were accused of exchanging money and food for sex with girls and boys as young as 12. An internal UN report obtained by the Associated Press showed that from 2004-2007 at least 134 Sri Lankan peacekeepers exploited and sexually abused children. Out of these 134, none were imprisoned or faced charges.
Despite credible accusations of human rights violations and war crimes, there has been a consistent failure to hold Sri Lanka's army to account. The current administration is taking active steps to reverse measures towards accountability, such as pardoning convicted war criminals and has vowed to withdraw from any global body which threatens to pursue the prosecution of Sri Lankan soldiers for war crimes
Read more from the Sri Lankan Army here