26 September 2017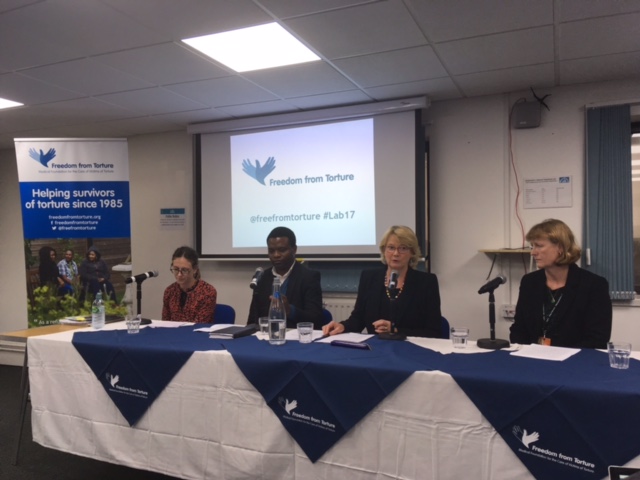 Photograph: @FreeFromTorture
UK Foreign Office policy "significantly" downplays the scale of human rights abuses and torture in Sri Lanka, said British parliamentarian Joan Ryan at the side-lines of the Labour party conference on Monday.
Speaking at an event hosted by Freedom From Torture, Ms Ryan went on to note that current treatment of refugees "undermines our legal obligations as well as government's own commitments".
She was joined by Lord Alf Dubs and Survivors Speak OUT member Jonathan at the event, which discussed the disbelief of torture in asylum claims.
See more coverage from Freedom From Torture here.