16 July 2019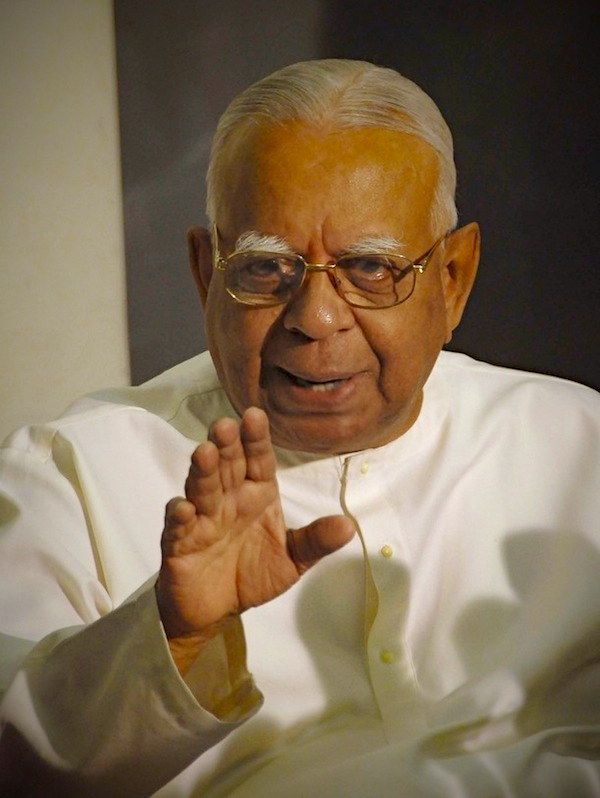 Tamil National Alliance leader, R. Sampathan, stressed in a speech in southern Matara, that a political solution to the ethnic tensions which has plagued Sri Lanka is needed to attract economic investment and promote a better quality of life.
In his speech, he emphasised that a decade has passed since the civil war and commitments made by the international community to resolve Tamil grievances remain mostly unfulfilled. Sampathan's speech was during an event meant to celebrate Sri Lanka's finance minister Mangala Samraweera's 30 years in politics. 
During the event, Samraweera was praised for "championing human rights" and initially co-sponsoring a UN resolution mandating an accountability mechanism with international involvement.
Samraweera, however, was also a leading member of the SLFP and participated in a number of Sinhala nationalist rallies, including a 2003 demonstration alongside Mahinda Rajapaksa that marched against the "betrayal of Sinhala nation" by signing a ceasefire with the LTTE.
He also was Rajapaksa's foreign secretary as the Sri Lankan military began a massive military offensive that killed tens of thousands of Tamils. Here he spoke out against peace monitors from the Sri Lankan Monitoring Mission (SLMM) who stated that Sri Lankan security forces were responsible for the murder of 17 ACF aid workers in Muttur. 
"I am not calling him [SLMM] a liar, but I am calling it a very, very irresponsible statement," he said in an interview with the BBC.
Read more here: Samantha Power to address event celebrating Mangala Samaraweera
Sampathan speech cast blame both on the glacial progress being made in terms of resolving Tamil grievances and the international communities silence. 
"Somehow things don't seem to be moving. Can a resolution unanimously adopted by Parliament to frame a new Constitution for the governance of the country reduced to naught and the same Parliament continue to be the whole country's supreme law-making body? [...]

"If the Sri Lankan government is relinquishing its commitments, can the international community be silent spectators?  [...]

Our international stature and standing is deteriorating day by day and we are being increasingly seen as a failed state. We cannot continue this."