26 June 2020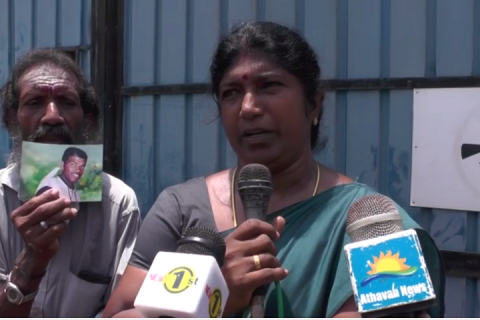 Shanthi Sriskantharajah, a parliamentary candidate from Vanni, has written to the election commission in which she called for the reduction of the Sri Lankan military presence in Mullaitivu, to create conditions conducive for conducting peaceful and democratic elections this year.
Sriskantharajah, an ex-MP and the candidate of Tamil National Alliance (TNA) for the Vanni constituency in the upcoming parliamentary elections, wrote the letter to the Assistant Election Commissioner K Gandeeban, calling attention to the various difficulties that people in Mullaitivu have been facing due to the presence of a disproportionate number of military checkposts in the district.
"Incidents of new checkposts being set up during the days of lockdown have been registered, which have exposed the population to closer surveillance and greater distress," she writes. "The rising military presence does not make the atmosphere conducive for the people to partake in democratic voting."
The letter also asks why the government continues to function without reducing the military presence in the region even after the coronavirus pandemic has been declared to be under control and the elections decided to be conducted. "I've been told by people that this is an attempt to oppress them and prevent them from voting in a democratic manner," her letter added.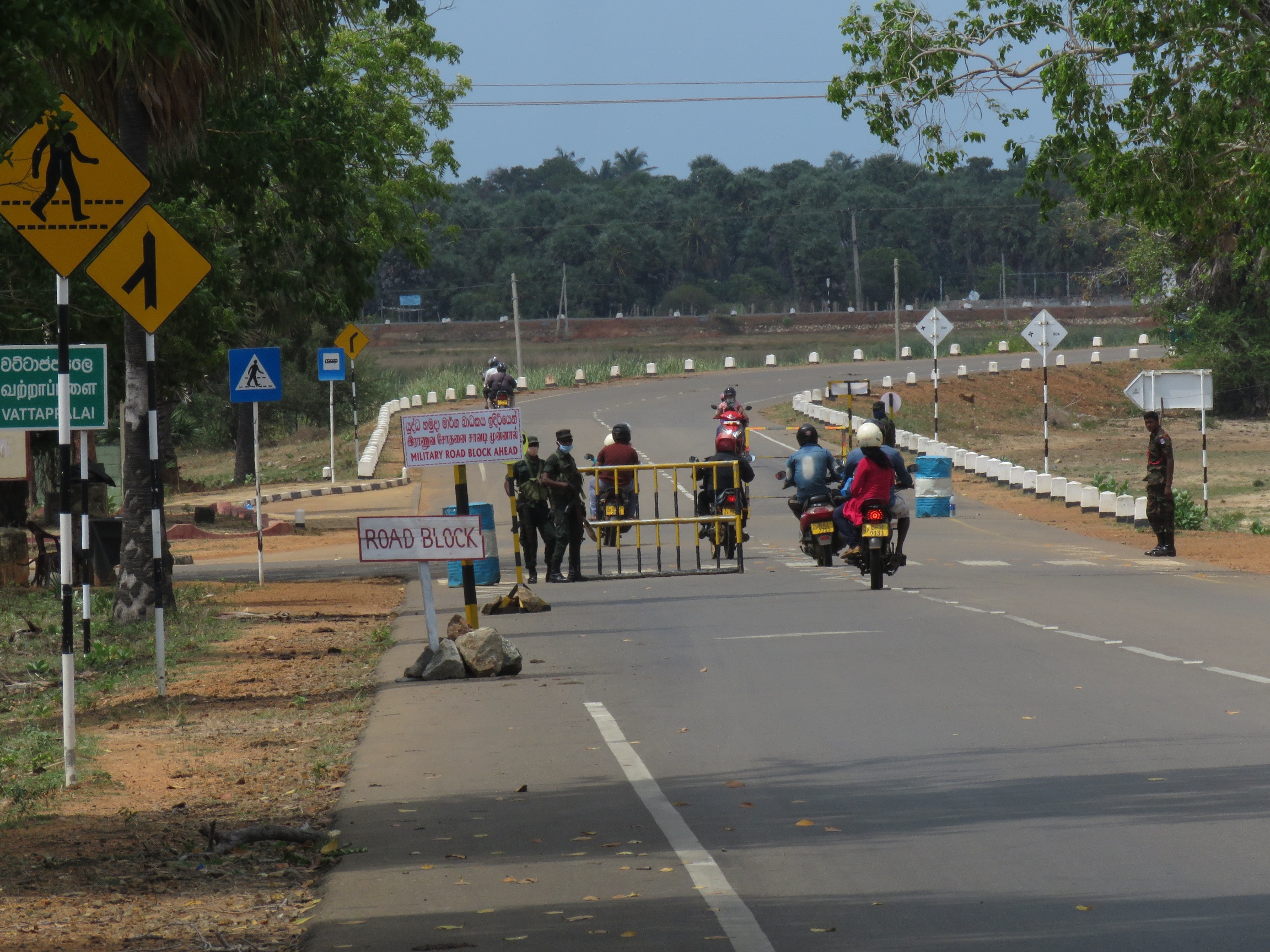 The letter goes on to question the reasons for stationing military checkposts at so many areas in Mullaitivu including Nethaliyaru, Kokkilai, Alampil and Vattapalai whereas other regions across the island have not been subjected to the same kind of treatment. It also questions whether this move was really an attempt to contain the pandemic.
"In the Mankulam area, in addition to the 574th brigade, about three checkposts have been stationed in a space of two kilometres. Vehicles are stopped and inspected in all three areas. What is the need for the government to set up checkposts at such close intervals at a time when it has imposed travel restrictions due to the threat posed by the pandemic?" it asks.
"I request you to reduce the number of military checkposts in the area, bring down its activities among the people and make arrangements for them to participate in democratic voting and for the candidates to engage in campaigning in a peaceable manner," the letter concluded.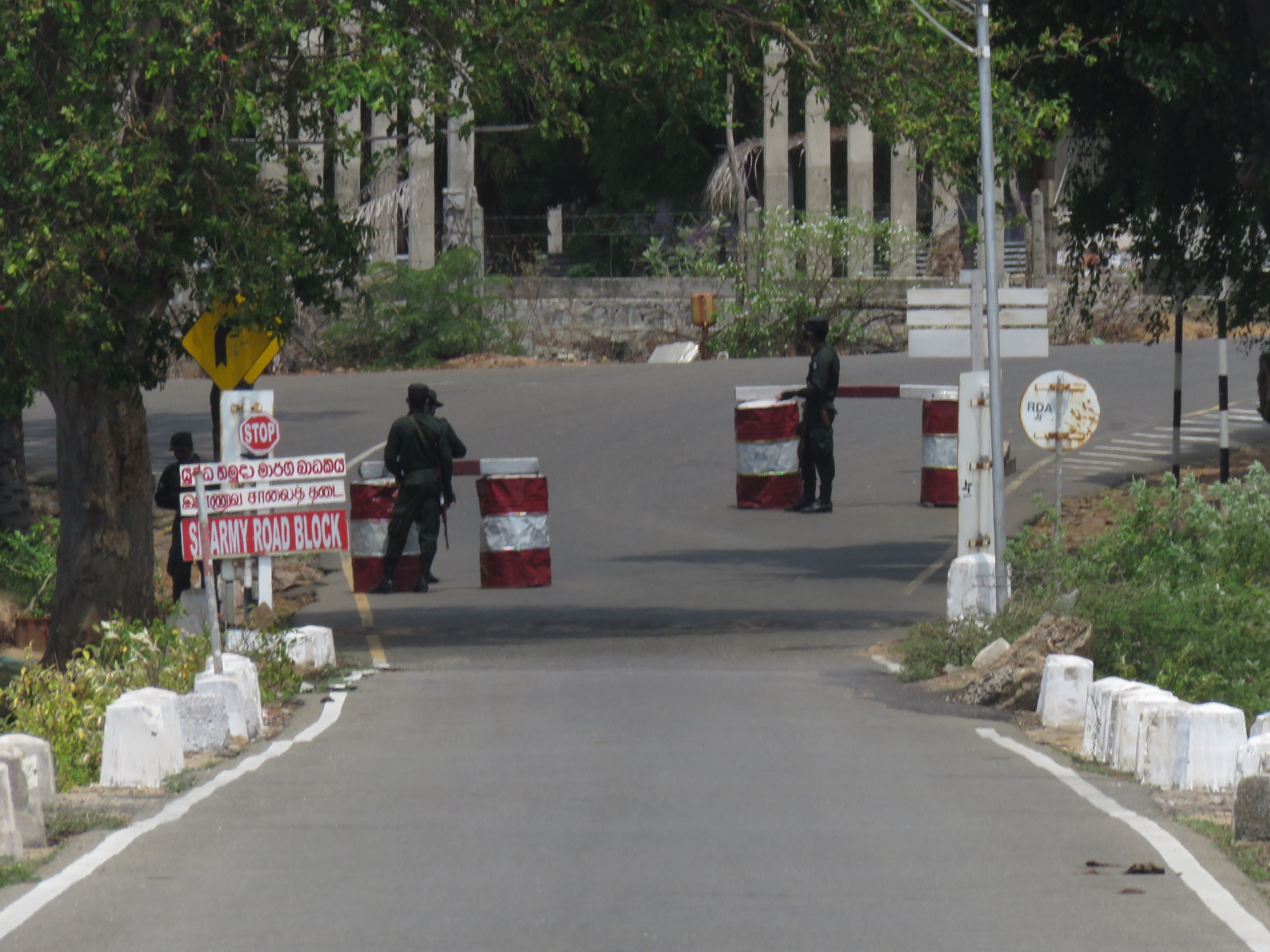 Her letter comes as Sri Lanka's opposition party, the Samagi Jana Balavegaya, accused the government's intelligence agencies of collecting data on civilians as part of a larger surveillance project, which will also see military intelligence officers in every polling station across the island at upcoming parliamentary elections.
The presence of military checkpoints across the North-East, including in Mullaitivu, have stepped up since the election of Gotabaya Rajapaksa as Sri Lanka's president last year, and even more so since the outbreak of the coronavirus pandemic on the island.