23 July 2018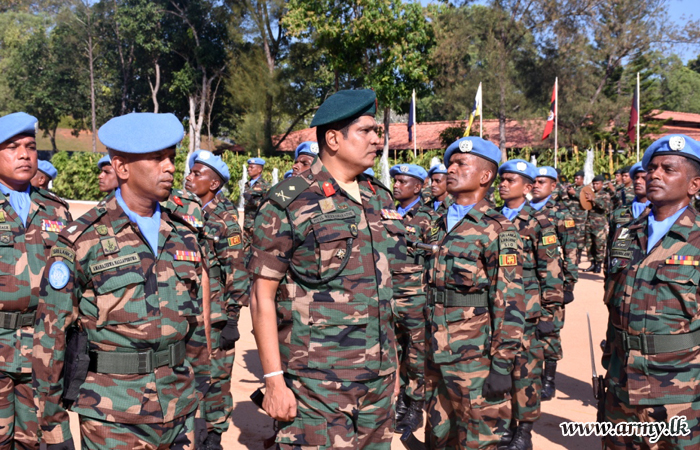 File photograph: Sri Lankan soldiers prepare to leave for a UN peacekeeping mission in Lebanon earlier this year.
Threats made against the Human Rights Commission of Sri Lanka are "absolutely outrageous" said Yasmin Sooka, executive director of the International Truth and Justice Project (ITJP), as she called for further vetting to ensure Sri Lankan troops accused of war crimes are not deployed with United Nations peacekeeping missions.
"It's absolutely outrageous that the head of the national Human Rights Commission in Sri Lanka, a national body charged with vetting, has been receiving such awful threats of late," Ms Sooka told the Tamil Guardian.
Sri Lanka Human Rights Commission's Chairperson Dr Deepika Udagama received threats, after slamming the Sri Lankan military for deploying peacekeepers to take part in a UN mission in Lebanon before human rights vetting of military personnel could be completed.
The ITJP submitted a confidential report to the United Nations naming several senior Sri Lankan commanders who have been deployed in peacekeeping operations, since a massive military offensive in 2009 which saw tens of thousands of Tamils massacred. Amongst the regions senior Sri Lankan personnel have been deployed to include Mali, Darfur and South Sudan.
The global body responded by stating it was working with the Sri Lankan government and the Human Rights Commission "to facilitate the establishment of a domestic screening process".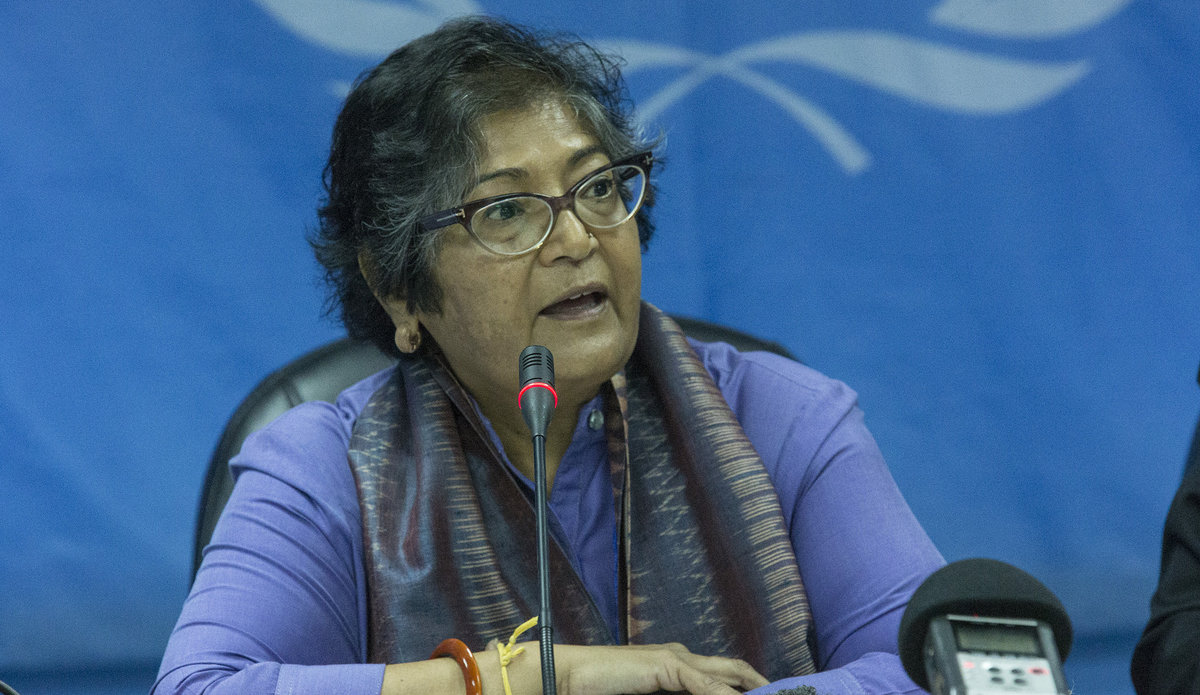 File photograph: Yasmin Sooka, executive director of the International Truth and Justice Project.
"It's a wonderful experiment for the UN Department of Peacekeeping to consider a process in which a national body is endeavouring to provide civilian oversight of the military," Ms Sooka continued. "But it has to be reinforced by funding and vetting skills in Sri Lanka and complemented by the right staff in the Office of the High Commission for Human Rights in Geneva."
"Furthermore there needs to be an environment in Sri Lanka in which the role of the National Human Rights Commission is seen as critical to the process of improving the image of the security forces," she added.
"As long as they are perceived to be antagonistic, the threats and abuse will continue."