10 February 2017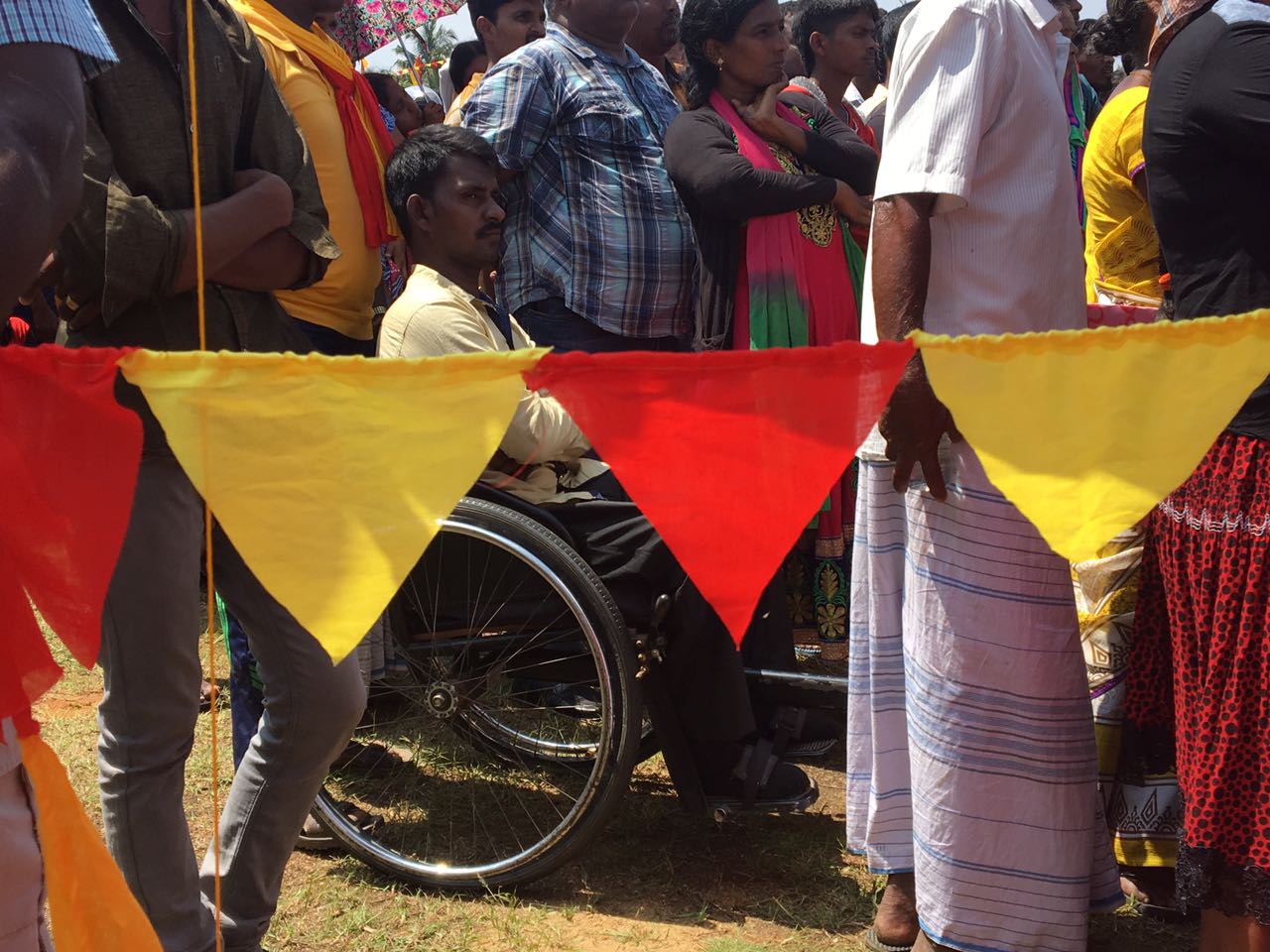 Thousands attended the Batticaloa Ezhuka Tamil - 'Rise Tamil' rally on Friday morning, calling for the promotion of Tamil rights and recognition of Tamil nationhood, as well as to address ongoing violations against Tamils by the Sri Lankan state.

The organisers reiterated calls for transparency in the constitution making process, and the resultant formation of a sovereign institution of self-governance which recognised the Tamil people in the North and East as a distinct nation, whilst acknowledging their right to self-determination.

Photographs and videos: Tamil Guardian

The rally began as a march which started at the Kallady clock tower junction and moved down the Colombo-Batticaloa highway, convening at the Vipulananda grounds.

We urge the immediate release of Tamil political prisoners and accelarating accountability for the disappeared.

The event was organised by the Tamil People's Council, in collaboration with several civil society groups in the East, following-up from the Ezhuka Tamil rally in Jaffna which took place in September 2016.

As well as holding placards and chanting for the resolution of multiple ongoing Tamil grievances, marchers called for the Tamil homeland to be reunited by merging the Northern and Eastern provinces.

 

The Chief Minister of the Northern Province, C. V. Wigneswaran, got the march underway.

 

Enough deception/Give us our rights.

 

The march route was lined with flags and bunting in red and yellow, the Tamil national colours.

 

We call for permanent economic development solutions for the war-affected Tamil regions.

 

Eastern University students

 

What happened to the 156 Tamils taken for investigation by the army from Eastern University in 1990?

Where is the inquiry for the abduction of Eastern University's former vice-chancellor S. Raveendranath?

Stop the systematic Sinhalisation of Eastern University.

 
 

Families of the disappeared

Create proper schemes to improve the lives of war-widows and former fighters.

 
 
Crowds gathered at Vipulananda grounds.
 
 
Lighting of flame and two minute silence, tribute to Tamils killed in the conflict

Singing of Thamil Thaai Vaazhthu - Anthem in praise of Tamil

 

Crowds endure intense midday heat and sunshine

 

To the UN: The Sri Lankan state is betraying you and us

 
Crowds watch CM Wigneswaran's speech
 

"We are glad Ezhuka Tamil took place in the East because Tamils need a solution. 8 years after the war and politicians are just deceiving us."