27 July 2015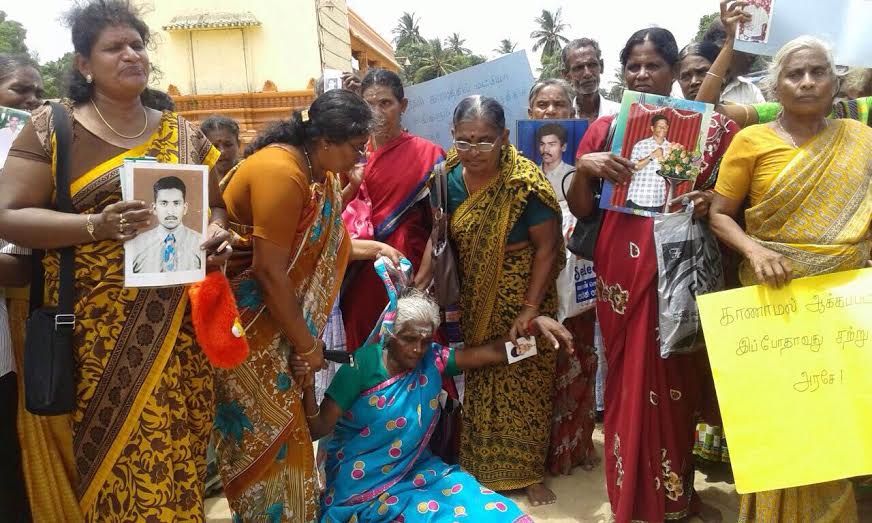 Photograph Tamil Guardian

Families of the disappeared protested in Nallur on Tuesday, as the Sri Lankan president visited the region, demanding their missing children by returned to them.
Stating that they would not vote for anyone in this election or in any election until their missing loved ones were returned to them or they received news about them, the protesters condemned both the previous government and the present government.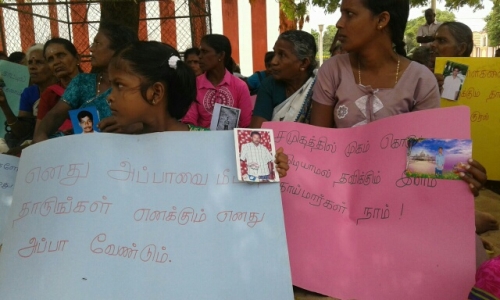 Child (left) holds photograph of father and placard reading "Return my father. I want my father."  Woman holds photograph of son and placard reading: "We are young mothers, suffering, unable to face society". Photograph Tamilwin
"Politicians only come and find us during election times. Once the election is over, they do nothing for us," the families said.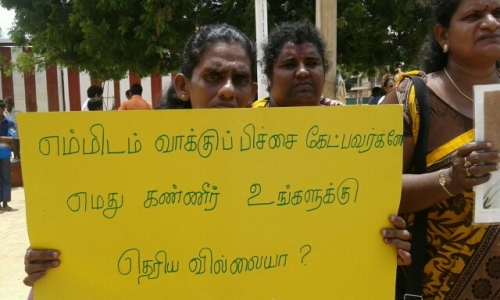 Woman holds placard reading: "Those who beg for our votes, can you not see our tears." Photograph Tamilwin
"It is said that good governance has been achieved in the country and everyone is happy, however, for many years we are hurting daily, thinking of our missing loved ones."
"No politician has come forward to wipe our tears. We are living amongst much sadness, like orphans, having lost our loved ones."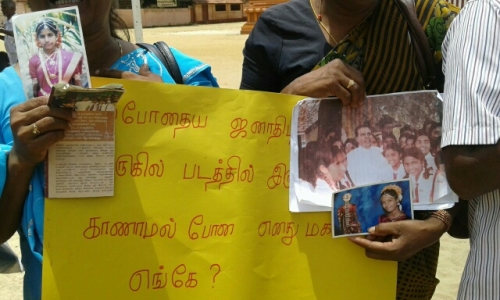 Mother holds photograph of missing daughter, who was later pictured with President Sirisena. Placard reads: "Where is my missing daughter who is in this photograph next to the current president." Photograph Tamilwin
Related article: Tamils tell Sri Lankan president to return their missing children (28 Jul 2015)