11 January 2020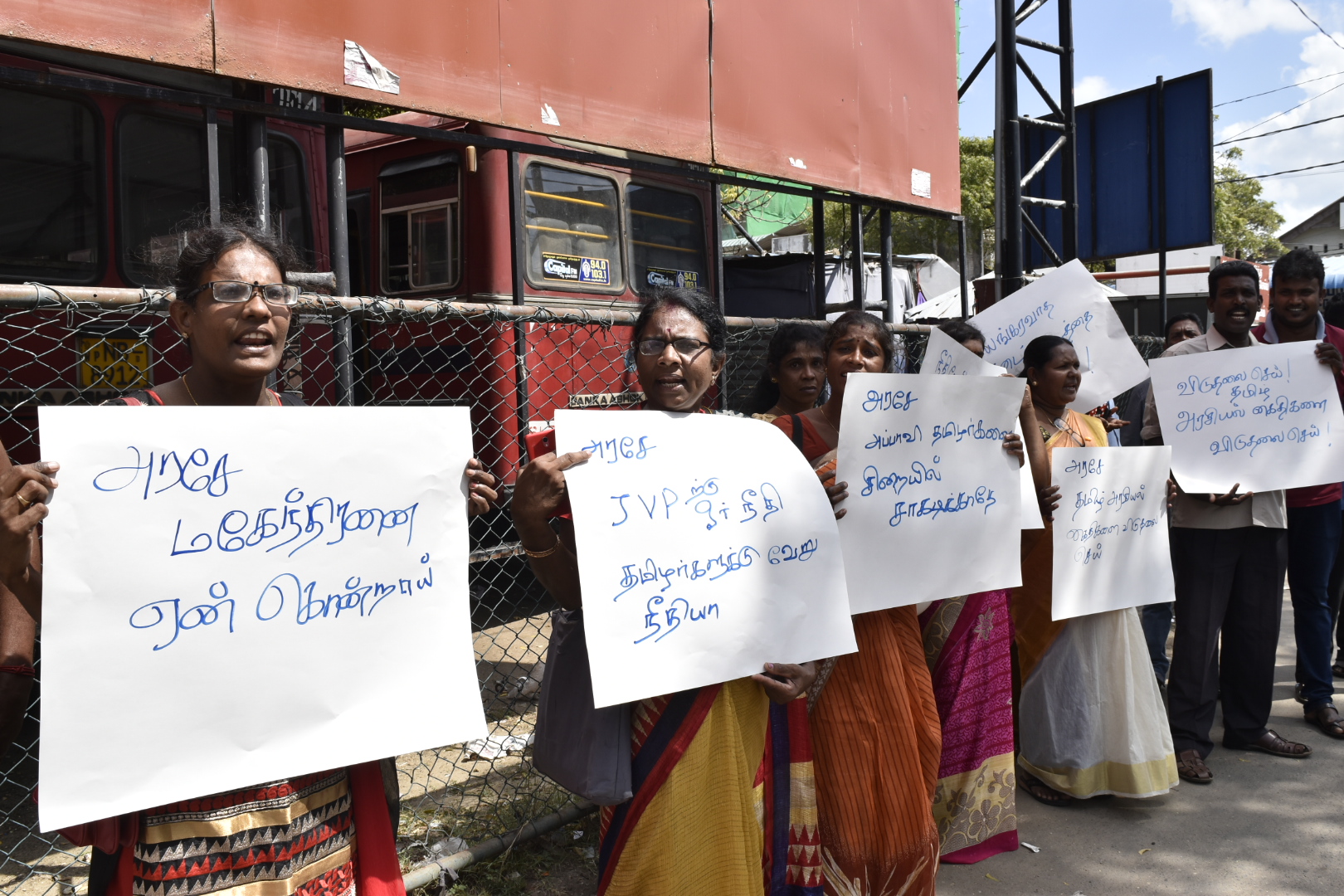 A protest in Jaffna called for the release of Tamil political prisoners who have been jailed in prisons across the island, following the death of one Tamil man after 26 years of imprisonment.
Sellapillai Mahendran, the longest serving Tamil political prisoner who was arrested at the age of 17 in 1993,  died last week.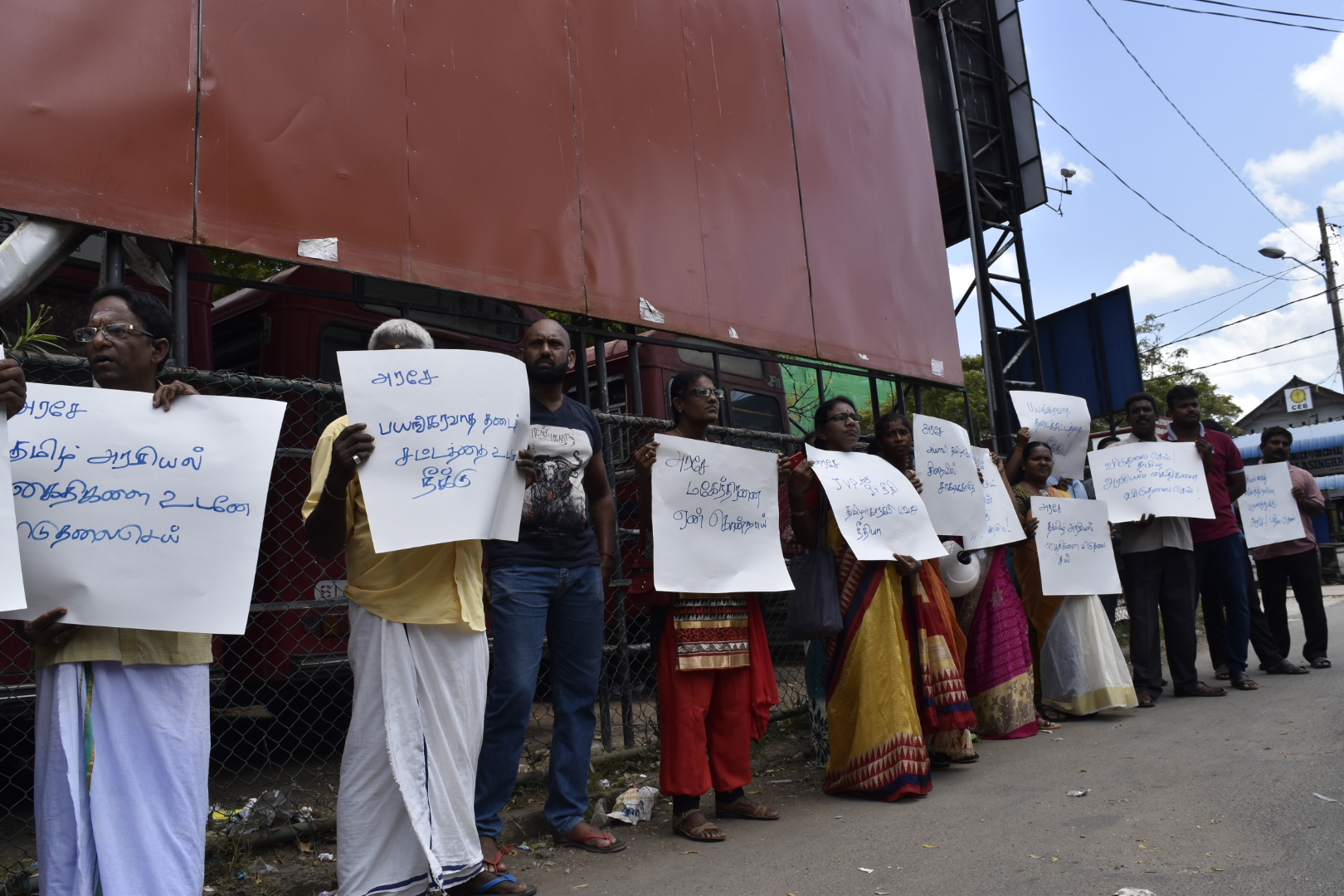 The demonstration, organised by Selvarajah Kajendran and the Tamil National Peoples' Front, charged the Sri Lankan government with destroying Mahendran's life and being responsible for his death.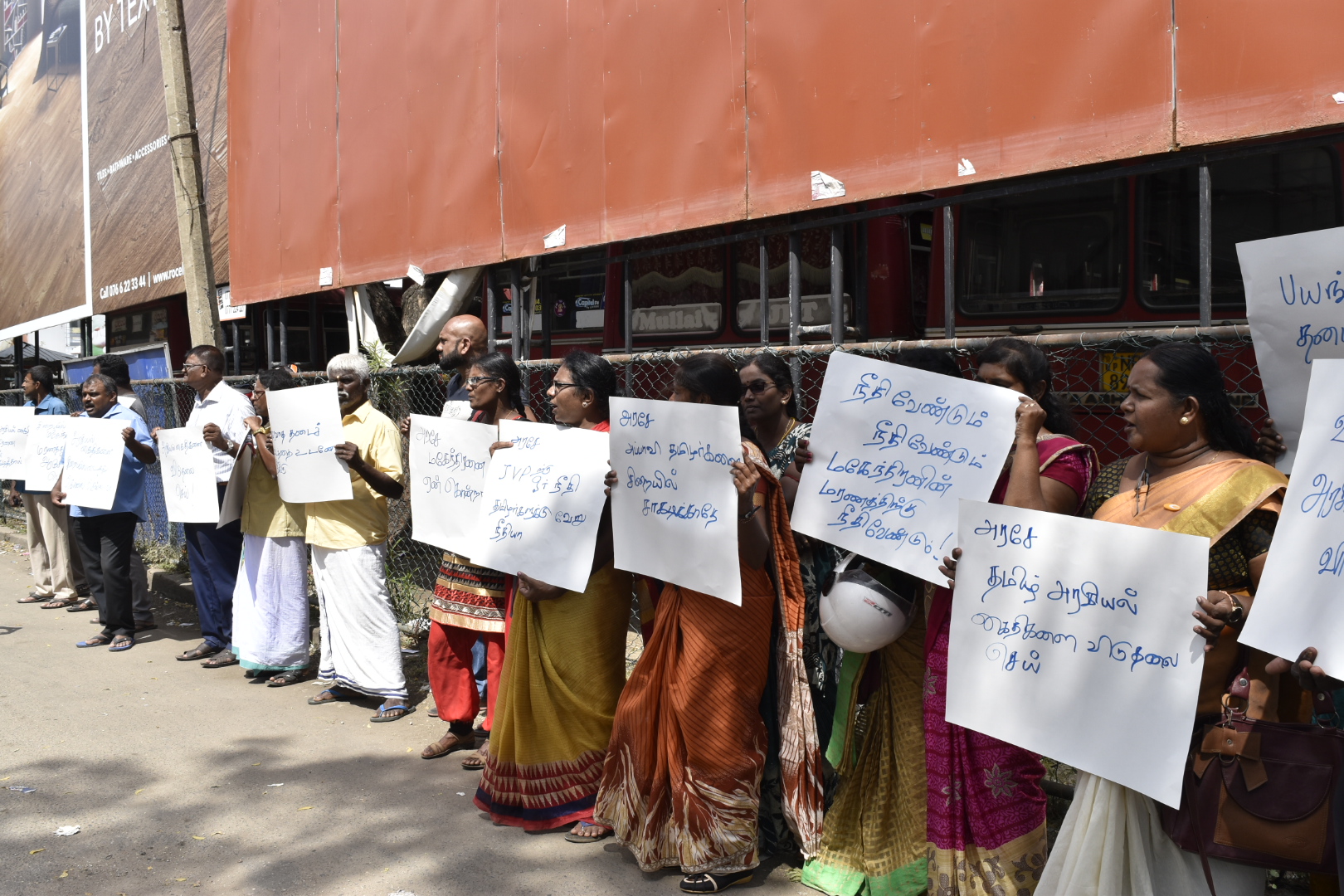 "Sri Lankan government why did you kill Mahendran?" read one placard. Another questioned, "Why does the JVP receive a different justice to Tamils?". "Do not kill political prisoners in jail," the protestors chanted.