23 March 2020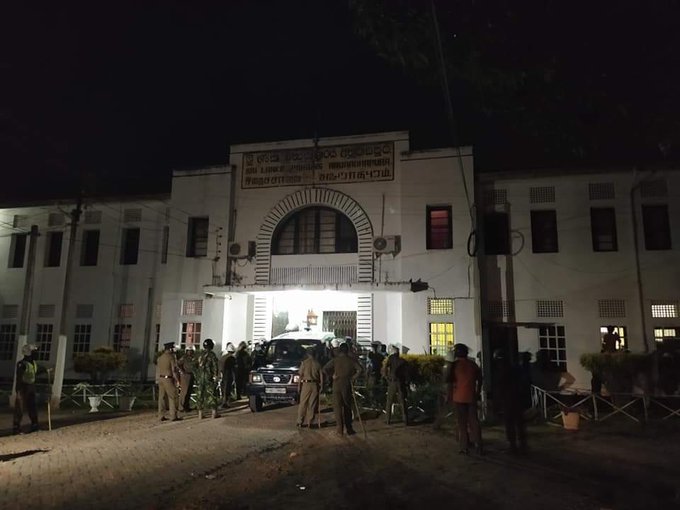 Tamil political prisoners being detained at Anuradhapura prison were being threatened into joining a demonstration that ended with Sri Lankan security forces killing at least two inmates, said the leader of the Tamil National Peoples' Front (TNPF) on Saturday.
 According to tweets from Gajen Ponnambalam, Sinhalese prisoners who were opposed to the transfer of patients thought to have been infected with the coronavirus staged a demonstration, which led to Sri Lankan authorities deploying Special Task Force troops.
"The Tamil polticial prsioners there are being threatened by the Sinhala inmates to join the protest else they will be 'dealt with'," Ponnambalam tweeted.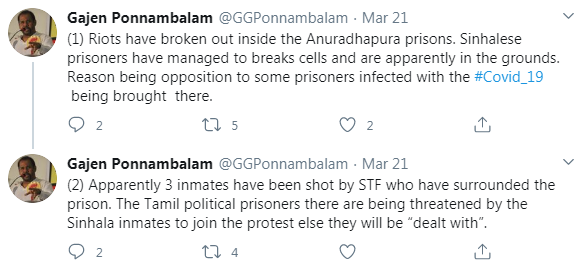 At least two inmates were killed and several others injured after Sri Lankan guards opened fire on Saturday.