29 November 2019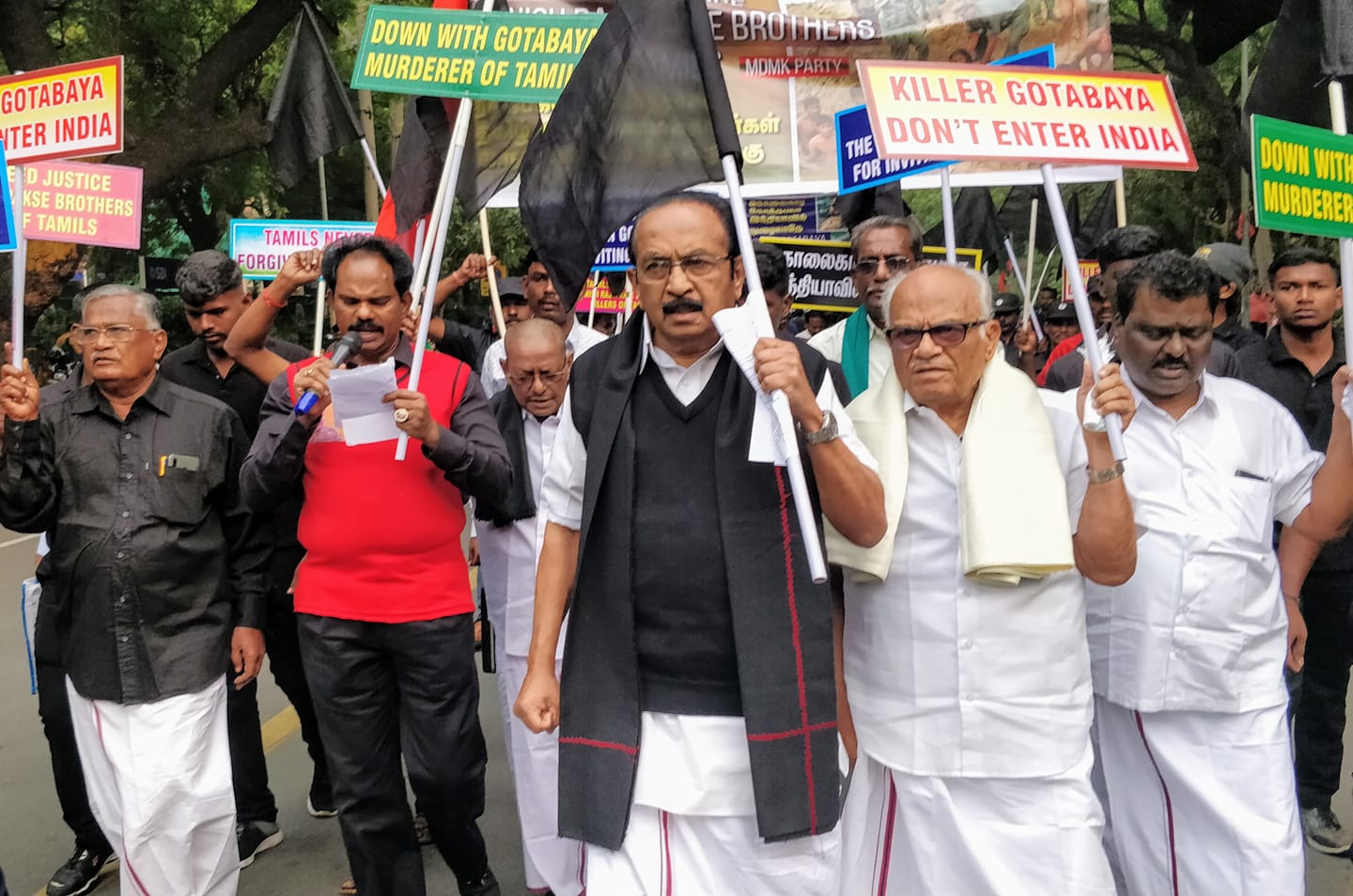 Vaiko, leader of Tamil Nadu Marumalarchi Dravida Munnetra Kazhagam (MDMK) party, has been arrested for protesting against the three-day visit of Gotabaya Rajapaksa, from November 28-30.
The MDMK staged a protest in Jantar Mantar on Thursday where he was detained by the Delhi Police. 
Speaking to the crowd who gathered to protest against Rajapaksa's visit he said;
"Gun-toting soldiers are roaming in the streets inhabited by Tamil people. Tamil areas have become concentration camps controlled by the Sri Lankan army. What happened in Nazi Hitler's time in Germany and Poland, is happening today in Sri Lanka,"
He further stated;
"80 million Tamils are living in India. We have got an amicable relationship with Tamils in Sri Lanka. Why did Prime Minister Narendra Modi send his Foreign Minister Jaishankar to Sri Lanka? I suggest India should not get cheated by Sri Lanka. Gotabaya Rajapaksa will never establish a friendship with India as in geopolitical interests they will be supported by China and Pakistan".
Read the Colombo Gazette reporting here.