20 April 2020
With healthcare workers across the globe working to tackle the coronavirus pandemic, we look at some of the Tamils on the frontlines of the battle to save lives.
From nurses and doctors to our paramedics and porters, every single contribution is invaluable. And alongside thousands of other workers, the Tamil community has been actively involved in efforts to fight the pandemic.
We will be highlighting stories around the world from those who are working to keep us all safe.
United States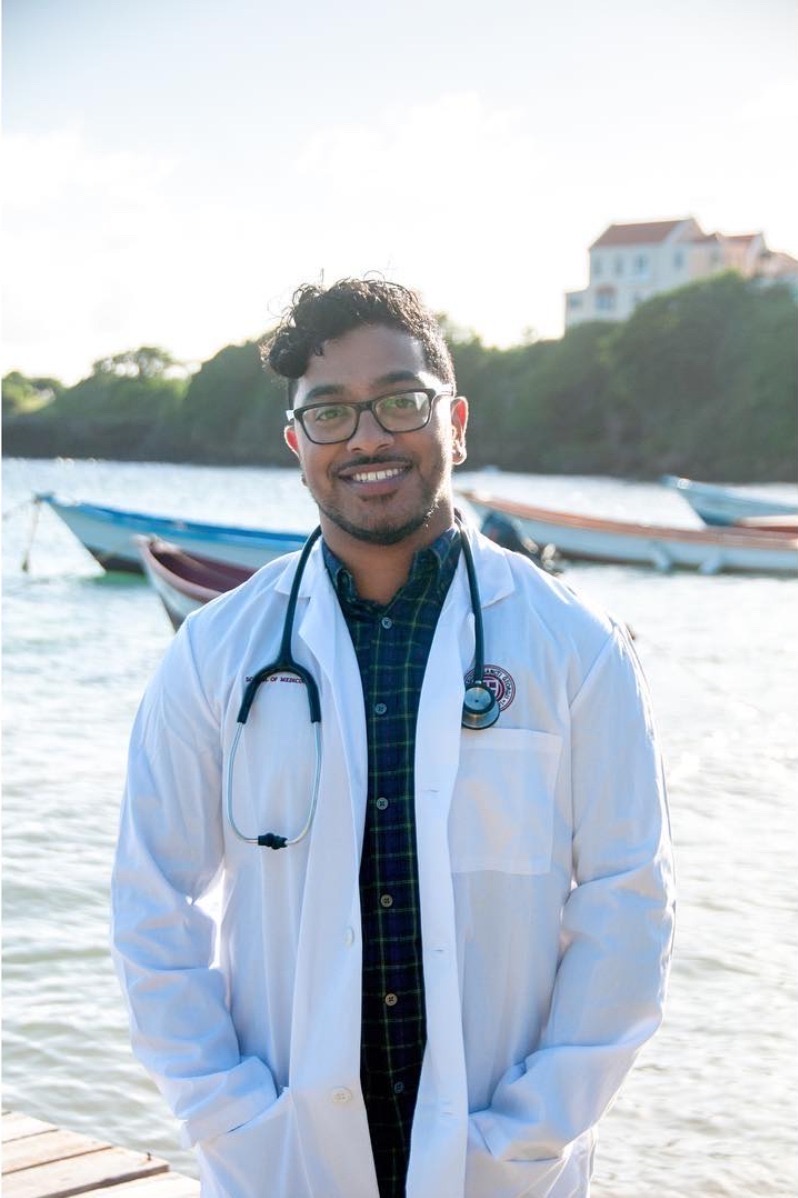 Dhiviyan Valentine, Doctor, New York City
I'm currently working as a physician in NYC and I honestly don't have an adjective to describe the experience. It's worse than I ever imagined. 
We're picking who gets a ventilator or who gets a critical care room and who doesn't. Patients are dying at rates that we don't know how many are dying per day or per hour. And there's no family bedside during these last moments of life due to visitor restrictions. It's so demoralizing to call these families and inform them about the outcomes of their loved ones and then to find them intubated in the ED a couple days later. 
It's becoming more and more mentally draining everyday. Especially when the demographic of my patients is one that's mostly those of lower socioeconomic status. Even this virus knows the differences between the rich and poor. Those that are living pay check to pay check don't have the privilege to self isolate or work from home. The system is broken. The system has been broken. We need change. Now.
United Kingdom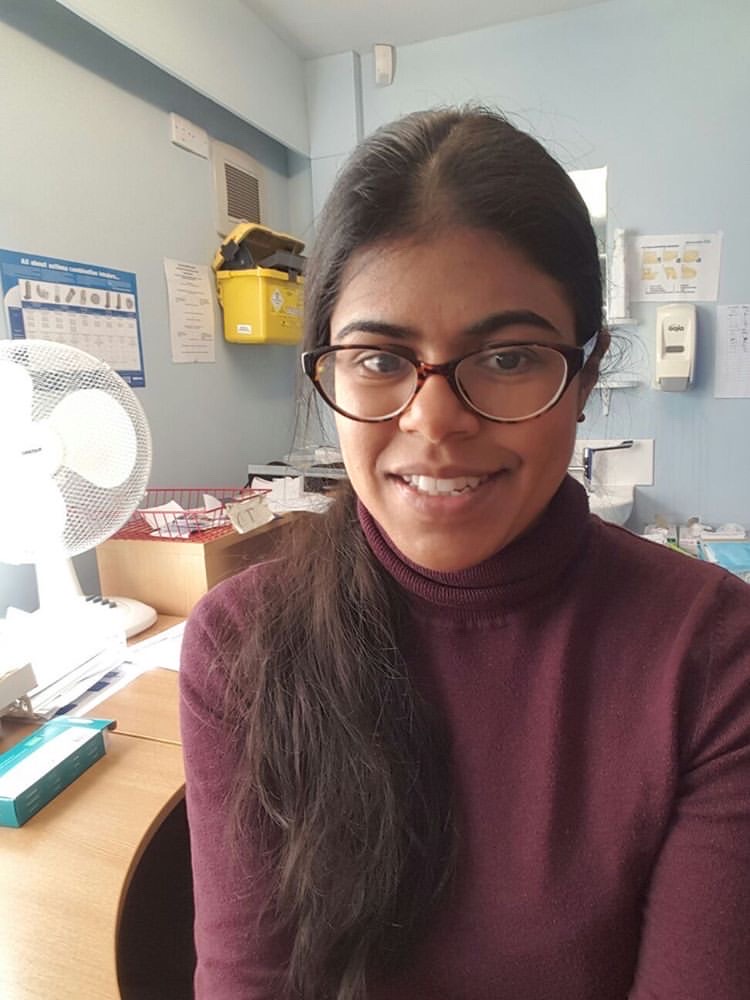 Agalya Ramanathan, Doctor, London 
I am a junior doctor working in a busy London hospital. We had our first few cases of coronavirus nearly a couple of months ago, and it is now taking up many wards throughout the hospital. As a result, doctors have had to change their working patterns with limited notice to join a special coronavirus rota. This includes doctors who do not normally work on medical wards such as ophthalmologists and dermatologists. This has been designed to mobilise more staff so there are more doctors available to look after these patients, whilst accounting for sickness amongst staff members. 
I have seen patients who are affected by coronavirus in different ways, including patients who are very sick and have been moved to intensive care. I have also seen patients who have returned to normal wards post intensive care and been discharged, as well as patients who only had minor symptoms and were admitted for other reasons. Unfortunately I have also seen patients, or heard of patients, who have required intensive care but who either were not candidates for this (due to other illnesses) or could not go there due to a lack of capacity. The hospital is working to increase beds and staffing so that we can have more ventilated beds to look after these very sick patients but it is not clear if this will be enough. It is difficult to look after these patients as there are no curative treatments. It is a new virus and although experimental treatments may be tried in certain places, the evidence is limited. As a result there is a lot of staff anxiety as well. 
My message to anyone reading this would be to take coronavirus seriously, to look after yourselves and families and to take sensible measures to avoid spreading infection. Young healthy people tend to only get mild symptoms but others are not as lucky so please be considerate and follow the social distancing guidance.
Germany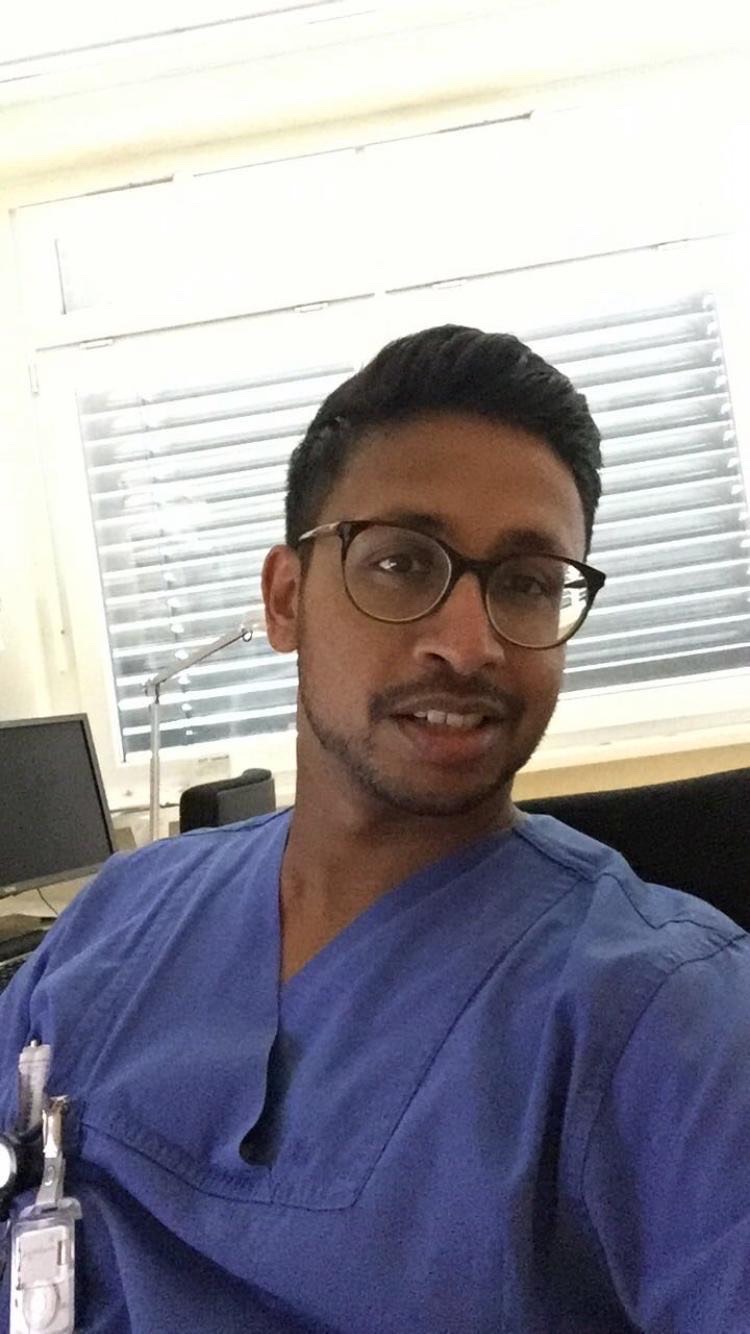 Kugarajah Arulrajah, Surgeon, Hamburg
In Germany the current situation is stable. There are many COVID-19 patients on the ward or ICU, but still we can manage it. In my opinion, the actions taken by the German government is working. That doesn't mean that the actions are unnecessary. We still have to obey the rules, so we can keep the current situation as it is. We look at Italy and we see what could happen. So we will keep a close eye on what Chancellor Merkel will say in the coming weeks. 
The medical staff can still get infected by their patients. A few friends of mine have been infected that way, but thankfully they are fine. Because of that, even surgeons have to work on a "corona-ward". Everyone had quick training how to work on a normal ward and in an ICU. Also, we shouldn't forget that there are other severe emergencies beside COVID-19, whom we have to take care of either.
Tamils like to get together, visit each other and we love the big family life. Normally that's a very good matter. But at this time, it is important to keep social distancing. It is very important to obey government advice. My dear big Tamil community, please stay at home! Others are working on the front line and pay with their lives to save us, like Dr Anton Sebastianpillai! 
நோயற்ற வாழ்வே குறையற்ற செல்வம்! Don't forget the meaning of Health!
Switzerland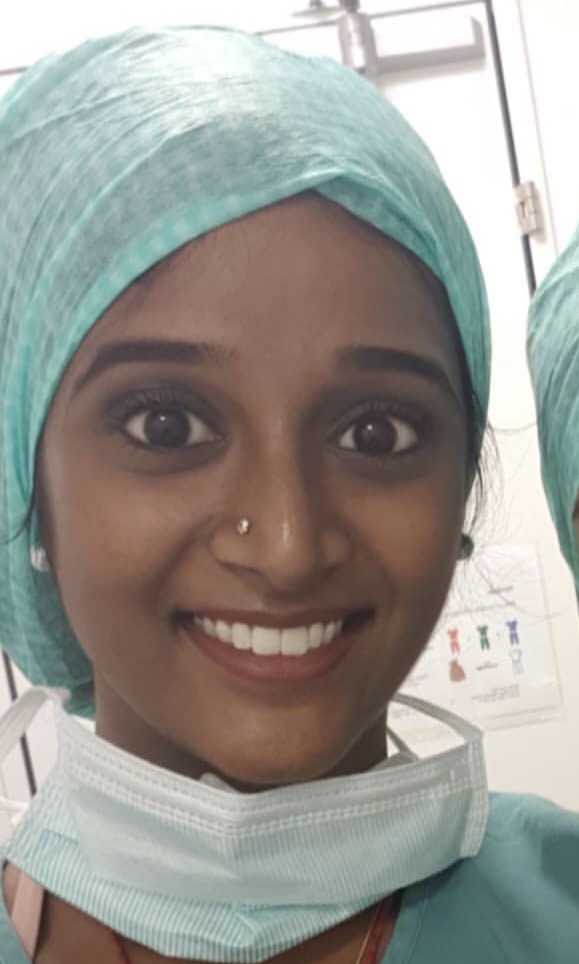 Senay Yoha, Medical Student, Zurich
All schools have now been shut down, from kindergarten to universities it has all been closed and children have now been sent home. Medical students have now been recruited to help the healthcare system because of the pandemic. Emergency helplines have also been recruiting, including in Zurich. There is a 144 number for emergencies, whilst all other emergencies go to another helpline, which medical students have been asked to help with. I am one of those people.
Because I am being trained in the medical field I can understand the dangers of the coronavirus and can be directed to the right sources of information. However through my work I have found that there are so many people who are scared and don't know what to do. In Switzerland there are lots of people, especially migrants like Serbians, Portuguese and Tamils, who don't have access to the right information so will call us for help. I've dealt with cases over the phone which have included emergencies, such as children with fevers and difficulties in breathing, who have parents that are sometimes scared to take them to hospital because of the COVID-19 pandemic. I dealt with a multiple sclerosis patient who suddenly lost sensation in her legs. Besides COVID-19 there are many serious cases that I've dealt with.
Every week in Switzerland the public claps for healthcare workers. An 86-year-old neighbour of mine was in tears as she clapped for me and other healthcare works around the country. "I lived and had a nice life," she said. "But I care about what happens to young people her. And it cannot be taken for granted. Thank you for working so hard." She told me that she promised that she and her whole family would stay indoors and isolate to try and help us and asked me to share her message of thanks to everyone I knew. Her words brought me to tears. So many people have been giving their thanks. And in turn, I am so grateful to my parents who struggled and came to this country and supported me in my studies.
It is difficult as medical students we still have exams in June and there is that pressure too.
France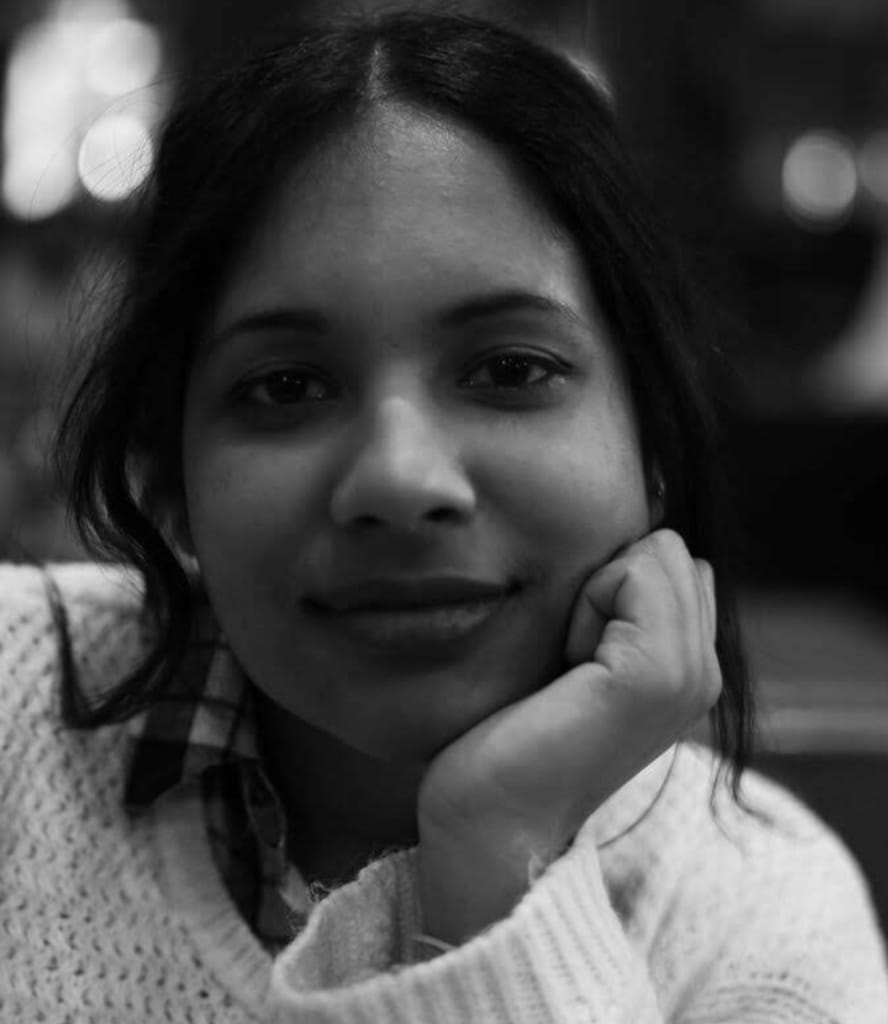 Tulasiga Ratnam, Doctor, Paris
I work in the emergency department of Lariboisière Hospital in Paris. What I am going to tell you is the reality of my experience as a doctor. Lariboisière hospital is famous because of the diversity of its patients - from the elite of the city to the many immigrants, homeless people and drug addicts we normally get around 250-300 patients per day. A normal shift as a doctor is 10-12 hours of work in four different units. Since COVID-19 arrived, the emergency department has deeply changed. In the beginning of the pandemic, we kept one of the units of the Emergency Department for suspected COVID-19 patients only. But little by little 3 of the 4 units became COVID 19 suspect units.
It is not just the ED, the whole hospital is reorganising. Routinely planned surgeries and consultations are cancelled and many departments have closed in order to keep the maximum of beds for serious COVID infected patients. Medical specialists have left their specialities and come to help as internal medicine doctors in COVID and non-COVID unit. Personally, I had the coronavirus infection but I am now safe. But at that time I had to go work because of the lack of doctors.
It's a really strange feeling to deal with a new disease. It's like we are fighting with a enemy that we don't really know. But we learn as we go. In the beginning we didn't know how virulent this virus is. Now we know that it can be severe, in elderly people and in youngsters. The most difficult is when we have to make life or death decisions on patients. Sometimes patients aged around 70-80 years come in with respiratory failure needing intubation and mechanical ventilation. But the lack of spaces in our resuscitation units, not only in our hospital but in all hospitals in France, means we have to make difficult choices. Many of these elderly patients might have received ventilation in a non-pandemic period but unfortunately, in these times, a lack of resources means we cannot care for all patients the same way. Even for patients who come in with non COVID related illnesses, for them many serious diagnoses are forgotten because of the pressure and the coronavirus environment.
I want to finish my experience by saying this. Please don't think that the virus can attack only other people and not you or your relatives. Everybody has to be concerned. We don't see the virus but it is present everywhere. So please respect the containment measures and protect others.  It's a real war.
We need your support
Sri Lanka is one of the most dangerous places in the world to be a journalist. Tamil journalists are particularly at threat, with at least 41 media workers known to have been killed by the Sri Lankan state or its paramilitaries during and after the armed conflict.
Despite the risks, our team on the ground remain committed to providing detailed and accurate reporting of developments in the Tamil homeland, across the island and around the world, as well as providing expert analysis and insight from the Tamil point of view
We need your support in keeping our journalism going. Support our work today.
For more ways to donate visit https://donate.tamilguardian.com.