12 March 2019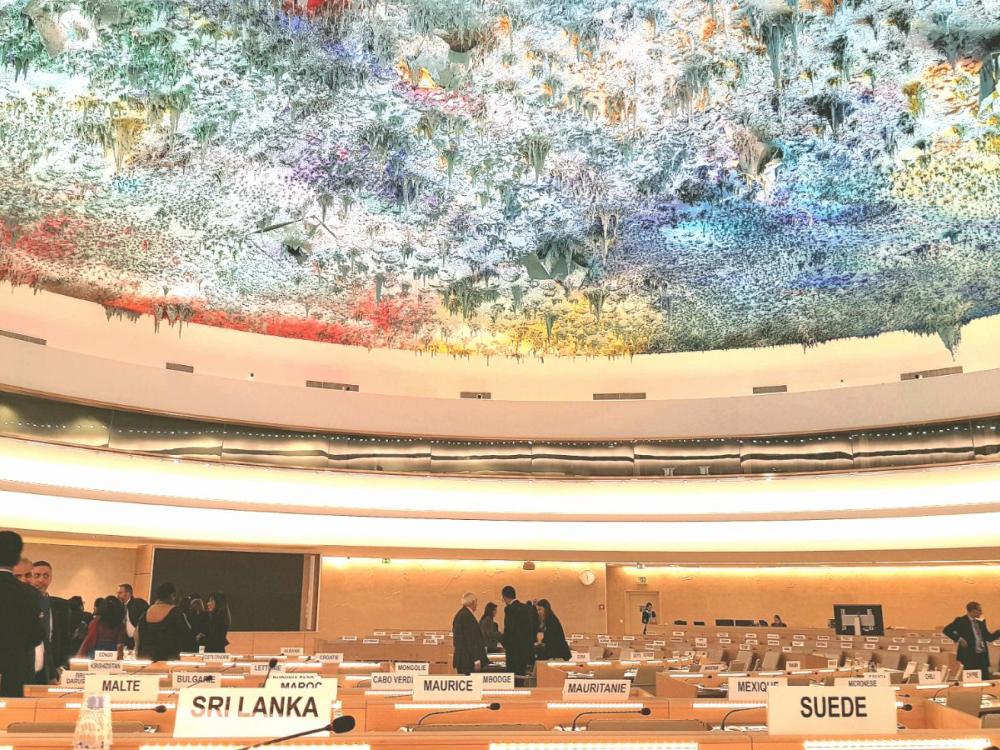 Tamil diaspora organisations yesterday welcomed the report by the UN Office of the High Commissioner for Human Rights on Sri Lanka, which concluded that there had been "virtually no progress" on the investigations of war crimes as detailed in the co-sponsored resolution 30/1. 
"The Australian Tamil Congress (ATC), the British Tamils Forum (BTF), the Canadian Tamil Congress (CTC) and the US Tamil Political Action Council (USTPAC) today welcomed the UN Office of the High Commissioner's report to ongoing 40th session of the UN Human Rights Council on progress made in implementing the transitional justice program Sri Lanka committed to in 2015's Resolution 30/1, reaffirming that commitment in 2017's 34/1, following atrocity crimes committed during and after the war that ended in 2009," a joint statement noted.
The report was also welcomed by the Transnational Government of Tamil Eelam (TGTE), which reiterated its call for a referral to the International Criminal Court. 
"Sri Lanka's complete and utter failure to make even the most minimal efforts to deliver justice to victims and their families cannot be tolerated. The international community must end its complacency with the impunity Sri Lanka extends to the perpetrators of some of the gravest crimes committed this century," the TGTE said in a statement. "The Human Rights Council must pass a resolution establishing an international investigative mechanism including a referral of the situation of Sri Lanka to the International Criminal Court."
The OHCHR report also raised concerns over on-going reports of abduction, torture and sexual violence, institutional failures within the criminal justice system, ongoing harassment of human rights defenders since 2015 and the military's continued occupation of civilian land.
Related article: 'Virtually no progress' in Sri Lanka on war crimes investigations says UN human rights chief's office
M Manokaran, Chairman of the Australian Tamil Congress (ATC) said, "as for the non-existent progress in criminal accountability, we fully concur with the report's assessment that 'virtually no progress has been made in investigating or prosecuting domestically the large number of allegations of war crimes and crimes against humanity collected by OHCHR in its investigation, and particularly those relating to military operations at the end of the war.'"
S Seetharam, President of the US Tamil Political Action Council, said, "We concur with the High Commissioner's view that 'Sri Lanka has failed to seize the opportunity provided by the Human Rights Council to establish a trustworthy domestic mechanism to address impunity' and support her call for the 'application of universal jurisdiction principles' and to explore 'alternative measures including some forms of international investigation and prosecution to ensure that those most responsible for the most serious crimes are prosecuted,' while Sri Lanka firmly remains in the UNHRC agenda."
Read full statement here.