28 February 2015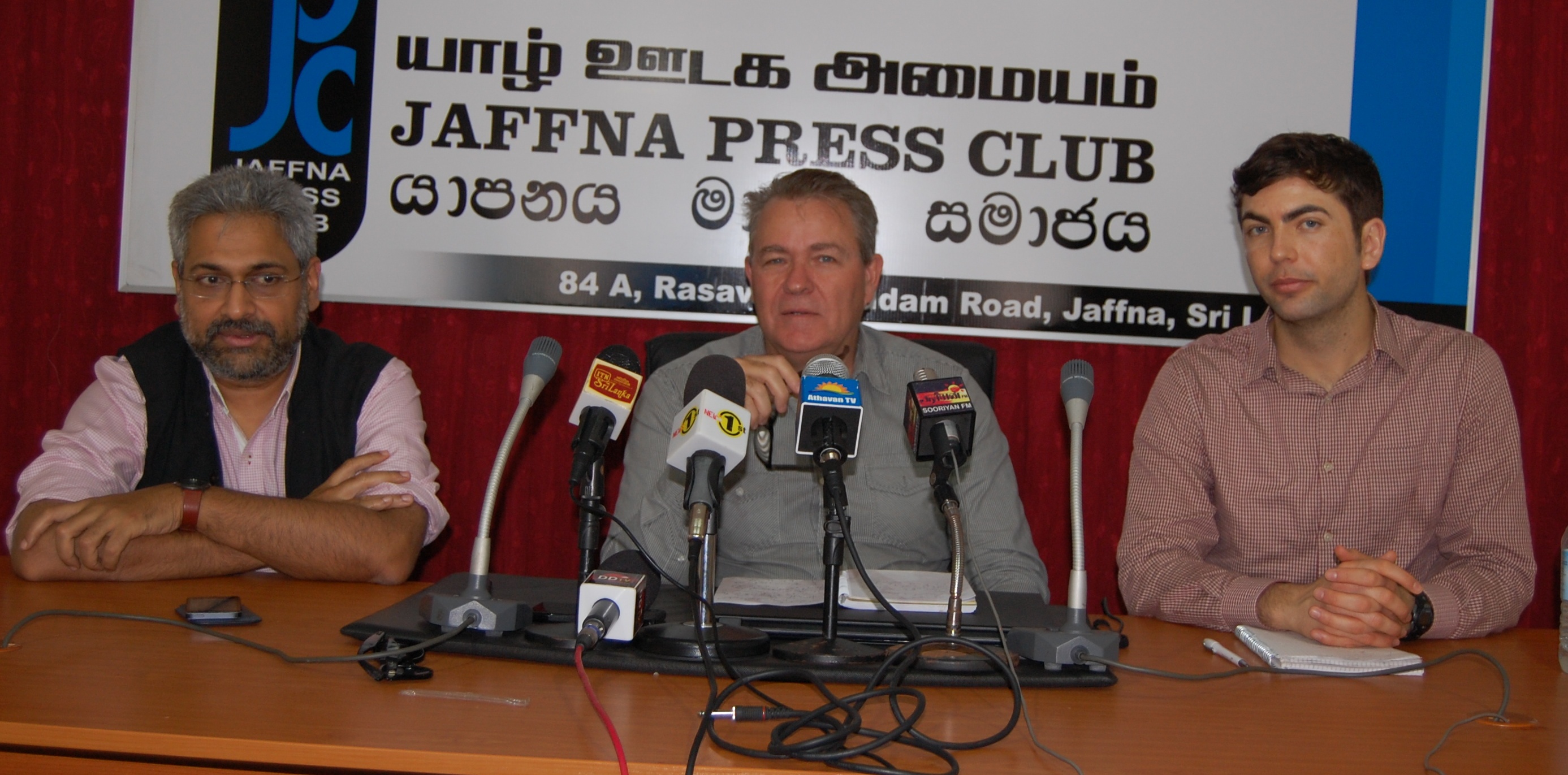 The international media mission addressing the Jaffna Press Club at the conclusion of their visit. Photograph: Tamil Guardian
There remain "significant challenges" to media freedom in Sri Lanka said an international media mission, who called for the continued surveillance of journalists in the North to cease.
The International Federation of Journalists, the International Press Institute and International Freedom of Expression Exchange released a joint statement today saying,
"Surveillance, monitoring and following of journalists are incompatible with a free media and the principles of open government that should underpin the 100 day reform process."
Highlighting self-censorship, restrictions on access to information and the continued surveillance of journalists, the international media mission said that "there remain significant challenges to press freedom."
The impunity surrounding attacks on journalists still has not been addressed said the groups, noting that 12 media workers have been killed in the North, with four still missing.
"However, no person has been held responsible for any of these deaths. As part of the reform process, it is essential that full and open investigations are held into all these cases," said the statement.
"All media organizations should commit to working together to provide necessary training to entrench professional journalism and the values of free media in the North."
See the full statement here.
Also see: 'Media repression and Tamils' – Tamils Against Genocide (12 Oct 2013)