31 October 2019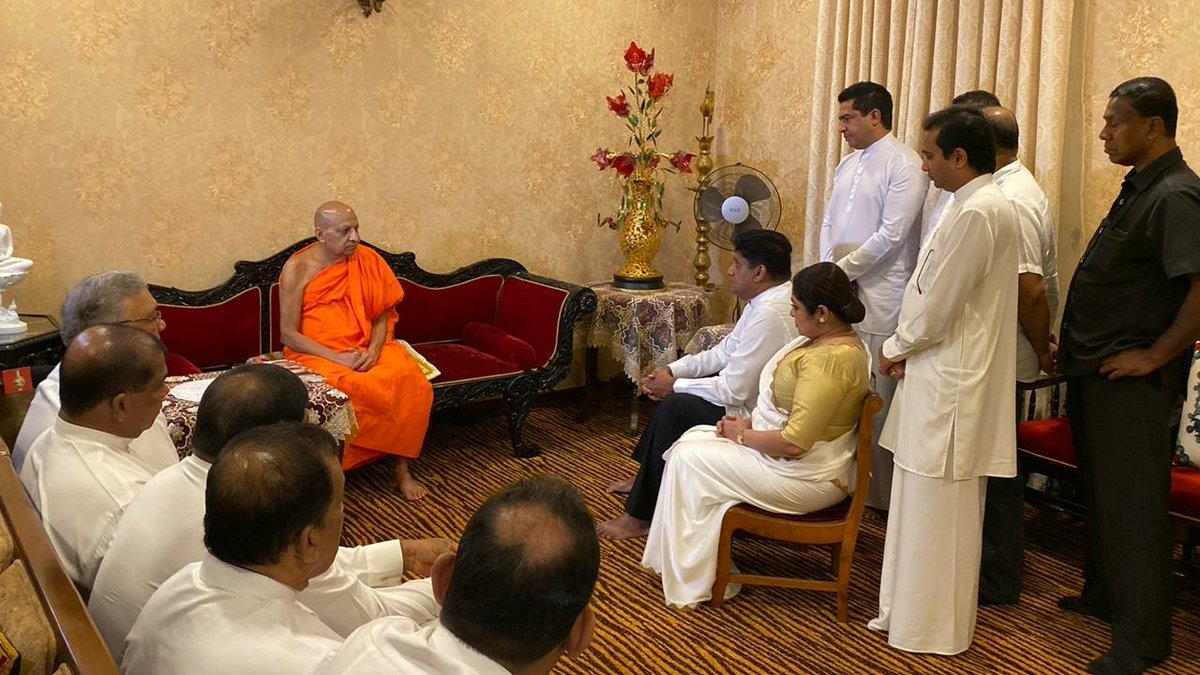 Sajith Premadasa, the United National Party's candidate for Sri Lanka's upcoming presidential polls, launched his election manifesto this morning, pledging to strengthen the military, increase UN Peacekeeping involvement, create a "National Intelligence Act" and implement a "Sri Lanka First" foreign policy.
The manifesto was launched after presented it to senior a Sinhala Buddhist monks including the Chief Prelate of Malwatta chapter, this morning.
On Sri Lanka's military, the manifesto pledged to create a new post of National Security Advisor, which Premadasa has previously stated will be taken up by former army commander Sarath Fonseka.
Fonseka has been accused of overseeing Sri Lankan units that bombed hospitals, as well as the execution and torture of surrendees and disappeared civilians amongst a litany of human rights abuses against Tamil civilians and militants in 2009.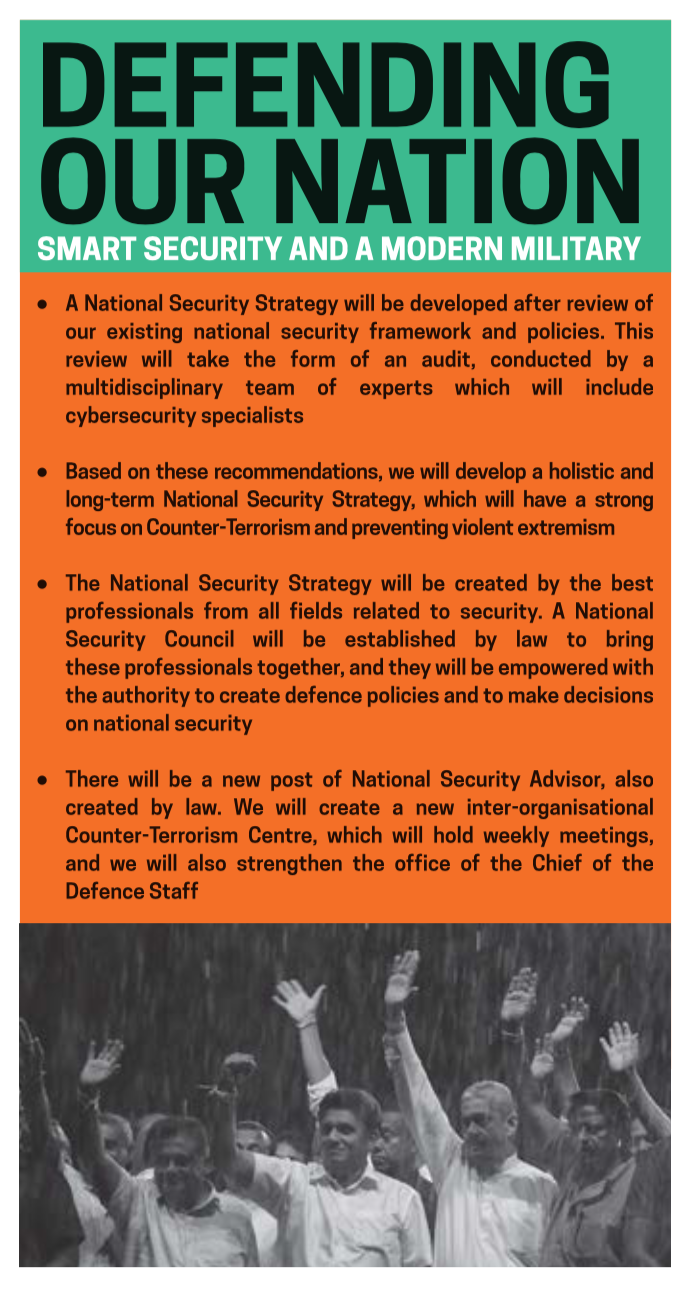 Premadasa's manifesto went on to state that the military would not only be strengthened but would also be "substantially increasing deployment on United Nations Peacekeeping Missions".
The United Nations recently scaled back Sri Lanka's involvement in peacekeeping missions after the appointment of Shavendrra Silva, another accused war criminal, to the head of Sri Lanka's army. This week, Premadasa came out in support of Silva, vowing to protect him "no matter what pressures".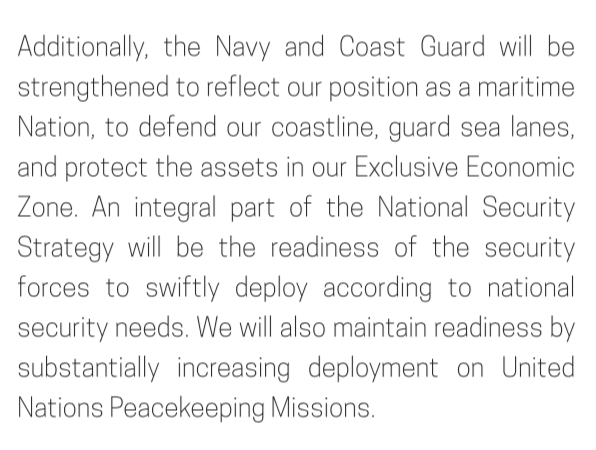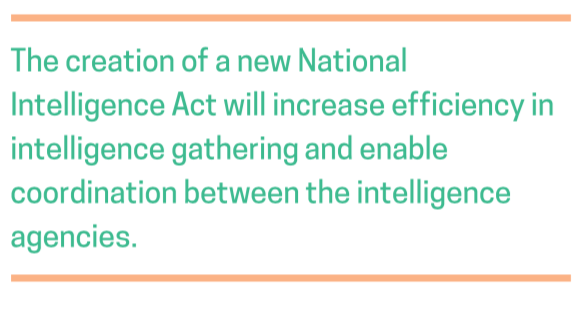 Though Premadasa pledged to continue the stalled constitutional reform process "without delay", he said that any final constitution would be put "through a referendum" before receiving final approval. His manifesto also stated that it would allow "maximum devolution" under an "undivided and indivisible Sri Lanka". 
"We will protect the unity, territorial integrity sovereignty and political independence of our motherland," it adds.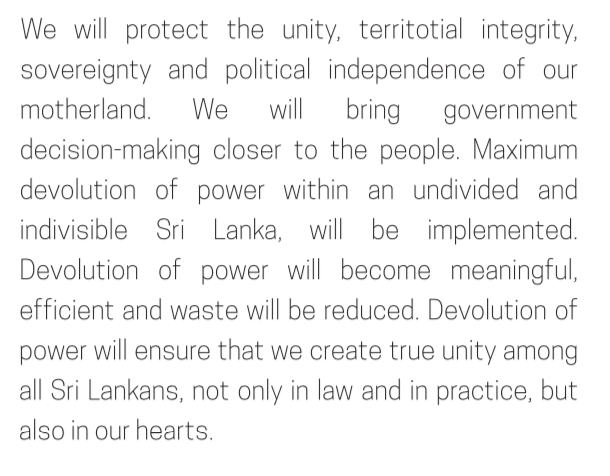 On Sri Lanka's foreign policy, Premadasa says his party would implement a 'Sri Lanka First" policy, but at the same time would adhere to "our voluntary commitments to international treaties and resolutions". However, it does not go on to specify which resolutions the party would abide by, with no mention of the United Nations Human Rights Council resolutions that have been passed and co-sponsored by Sri Lanka, mandating a hybrid accountability mechanism with international judges and prosecutors. 
Earlier this month, Premadasa said he was willing to "suffer any punishment on behalf of" the Sri Lankan military in order to protect troops from allegations of rights abuses.
Read the full text of the manifesto here.