07 September 2018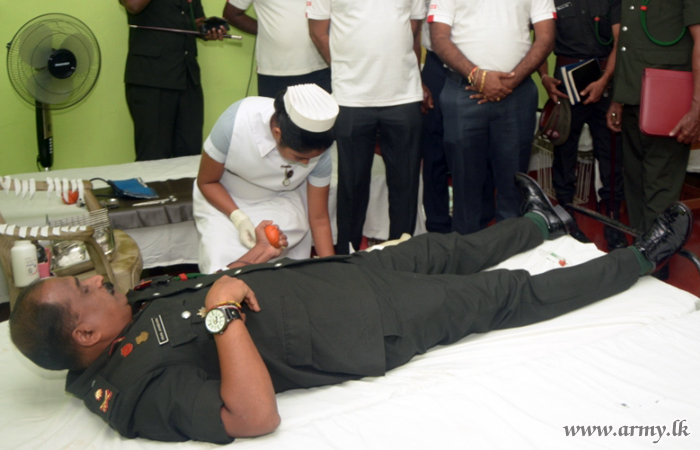 The Sri Lankan military continued to donate blood in the North-East last week, despite previous comments from senior military and political leaders on how the "army's Sinhalese blood is in Tamils".
Troops from the military's 22 Division, stationed in Trincomalee, donated blood at an event organised last week.
Sri Lankan soldiers have continued with blood donation programs across the North-East, though remarks from senior leaders drawing widespread criticism.
Earlier this year, the governor of the Northern Province said that the blood of Sinhalese soldiers runs in Tamils that have received treatment at the Jaffna Teaching Hospital, echoing previous statements he had made about Tamil blood being mixed with Sinhalese.
Senior military officials, such as Major General Hathurusinghe, also said in 2014,
"Our blood is in the majority of the Tamils that live here, therefore Tamils cannot call themselves pure Tamils anymore. Our army's Sinhalese blood is in Tamils."