20 February 2019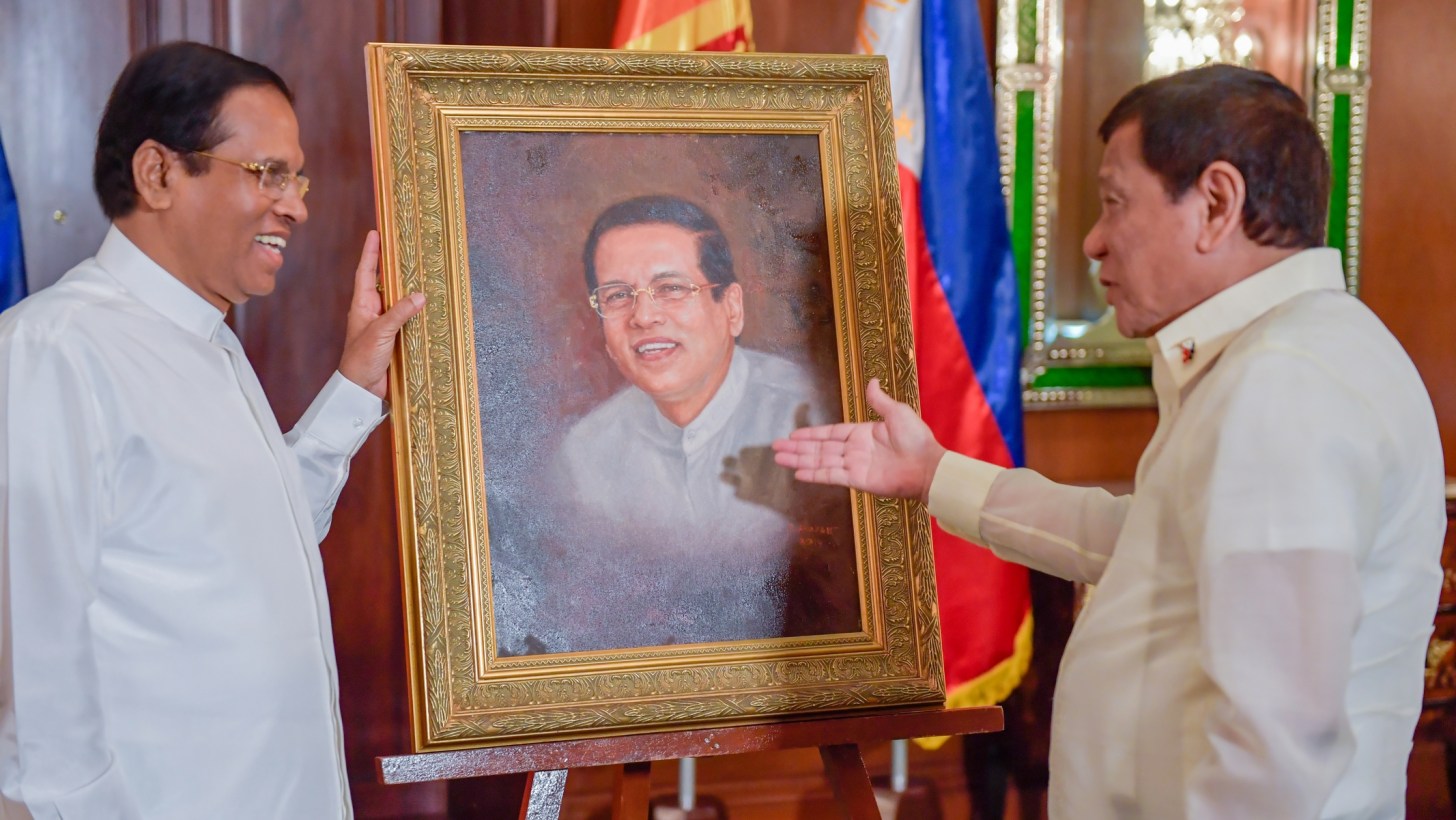 The president of the Philippines boasted that his Sri Lankan counterpart Maithripala Sirisena told him he would follow his lead in conducting a brutal crackdown on drug use and "kill the bastards", in a speech in Davao City this week.
Rodrigo Duterte told the audience that Sirisena had praised his approach in a visit to the country earlier this year. Speaking on the illegal drug trade, Duterte announced,
"On the western side, we have the Golden Triangle, also a well-known drug cartel in Asia and now doing business in the East Asian countries, prompting even the [president] of Sri Lanka say, 'I will follow Duterte. I will kill the bastards'."
He went on to call Sirisena a "shining example".
Philippines researcher for Human Rights Watch Carlos Conde, said earlier this year that Duterte's campaign was "a human rights calamity that no country in the world should even try to emulate". Philippines police claim at least 5,000 suspected drug dealers have been killed in the president's campaign, with local activists stating that civilians have been targeted and the true figure dead being much higher.
The International Criminal Court (ICC) has already started a preliminary examination into alleged crimes against humanity by Duterte and Philippines human rights group iDefend warned Sirisena that if he were to adopt the same approach, he should be ready to face scrutiny at the Hague.