10 April 2018
Sri Lanka's president vowed that he would provide the military with "every possible comfort and privilege", as he addressed Sri Lankan Special Forces at a ceremony on Monday.
Maithripala Sirisena was overseeing a passing out ceremony, where seven Officers and 189 other rank personnel were inducted into the military, when he made the pledge. His statement is the latest in a series of remarks made over the years reiterating his support for the military. He has previously vowed to protect them from an international war crimes tribunal for mass atrocities committed during the armed conflict.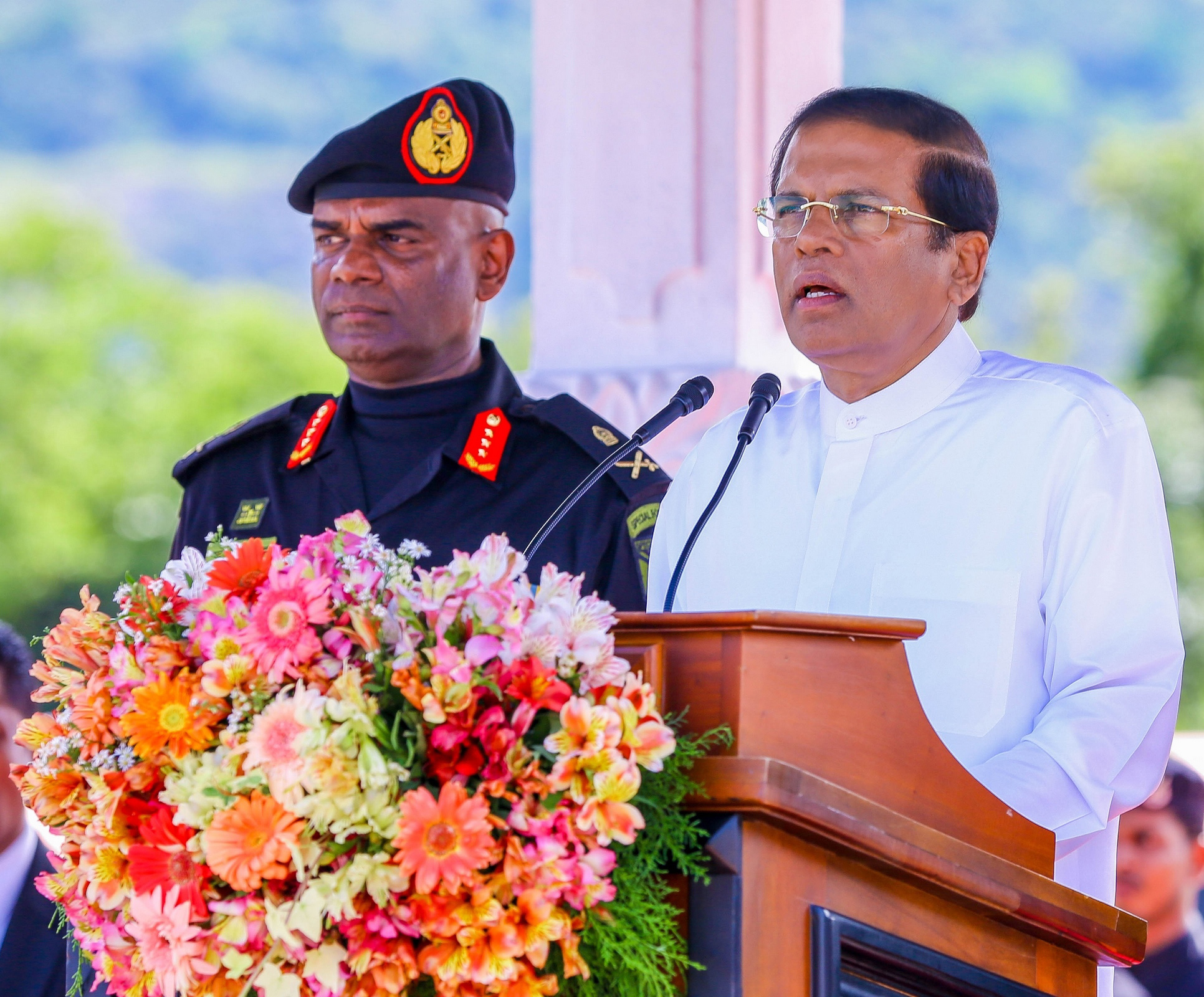 According to the official President's Media Divisin, Mr Sirisena said "security forces not only should be armed with fire power but also should perform well in knowledge, skill and creativity".
"The government will take every possible action to provide facilities for the brave war heroes who fulfill their duties towards Motherland," he stated, adding that "he would provide every possible comfort and privilege in order to fulfil that".
The Island quoted the president as saying, "Sri Lanka has faced many threats since the time of the kings. You will also face a lot of challenges in the future and we need to arm ourselves with the latest military technology and knowledge to face them."
Sri Lanka's Ministry of Defence said the "have proven their mettle during the final years of the Humanitarian Operations, particularly its Long Range Reconnaissance Patrol troops were much feared by the terrorists".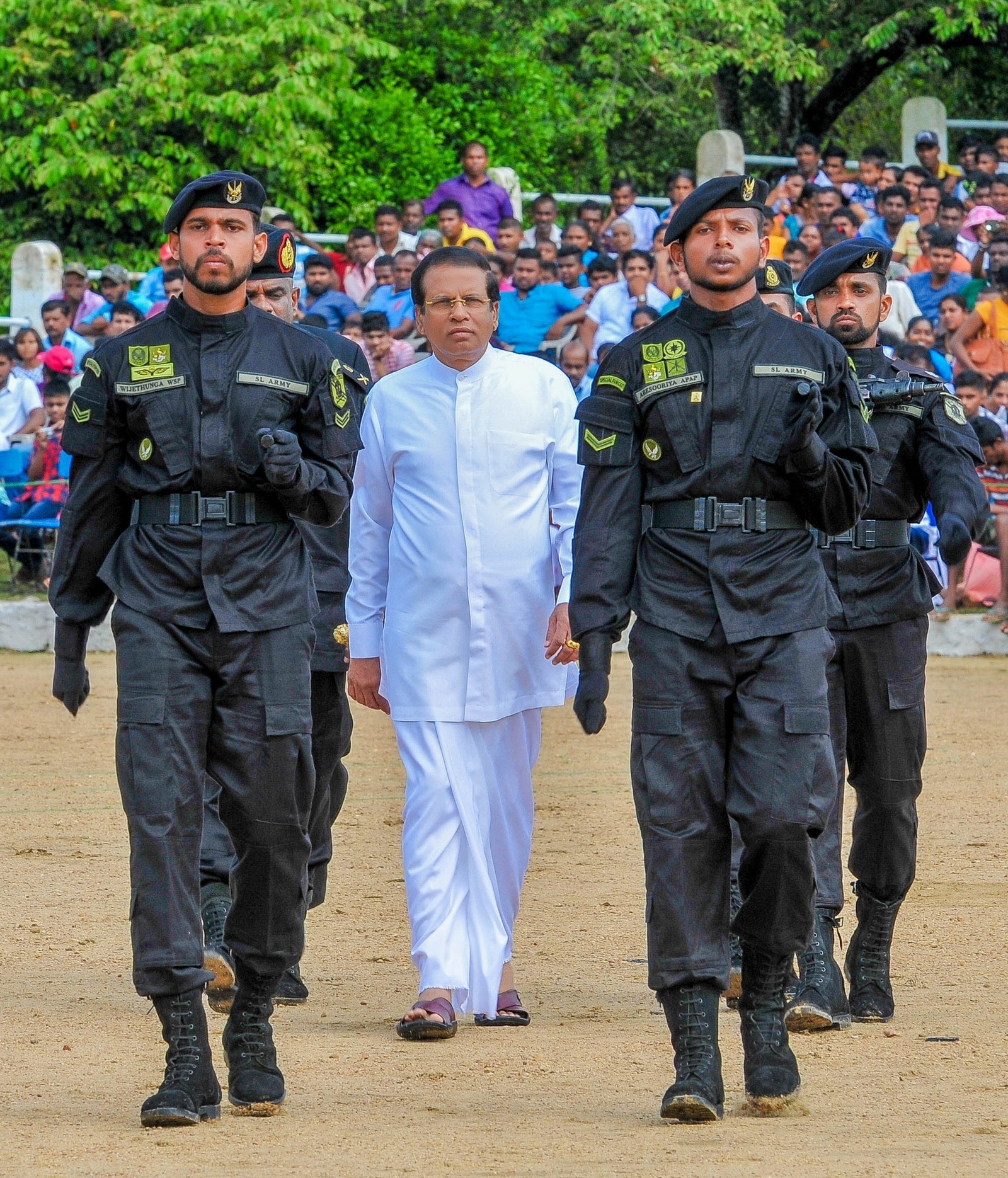 The Long Range Reconnaissance Patrols are notorious for carrying out assassinations of Tamil political leaders, senior LTTE cadres, and massacring Tamil civilians during the armed conflict.