26 May 2018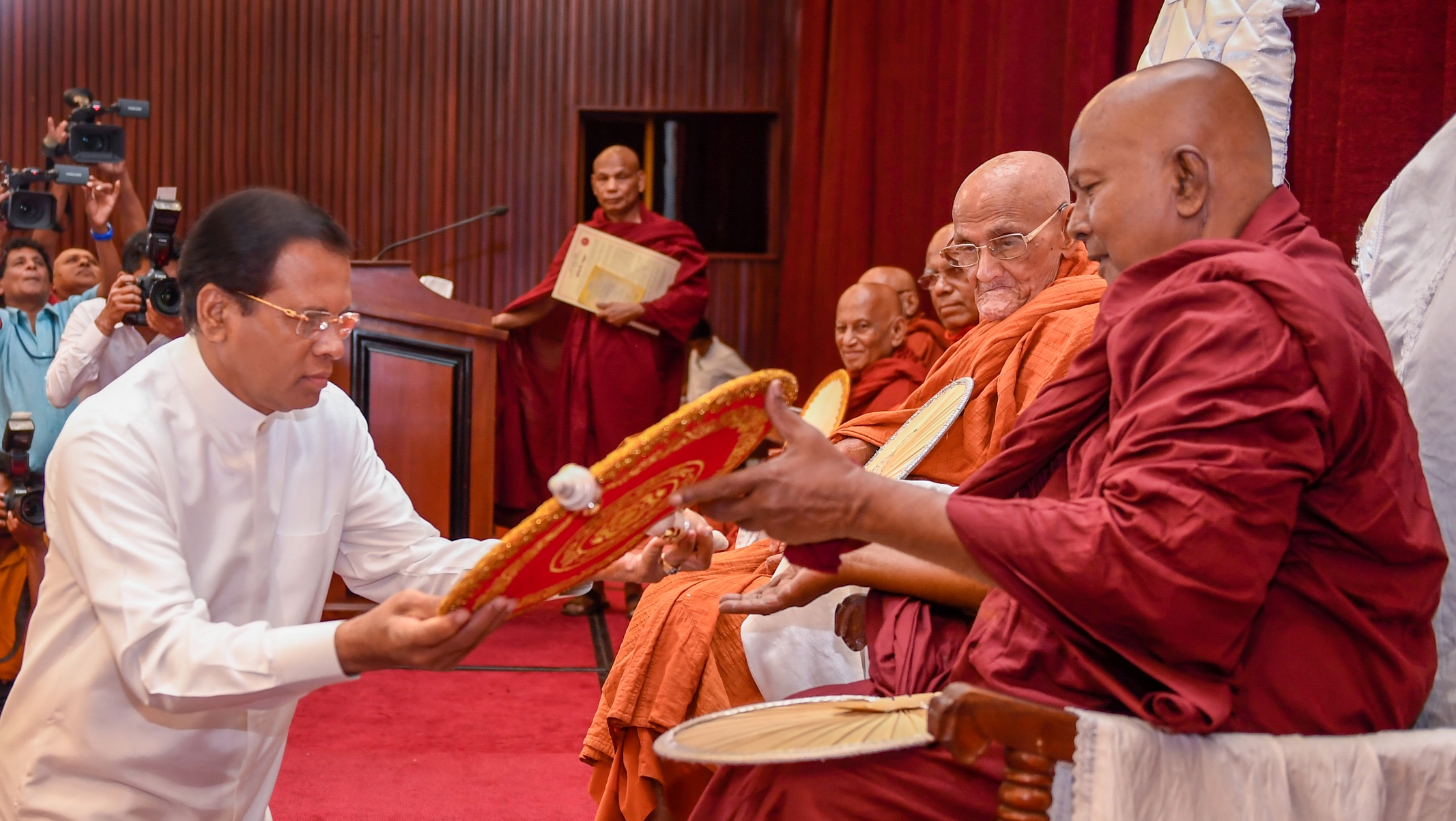 Sri Lanka's President Maithripala Sirisena told a group of Buddhist monks this week that "duties and responsibilities towards Buddhism and the Sangha will be fulfilled".
Speaking at an event in Colombo, Mr Sirisena offered a Buddhist fan to Matale Dhammkusala, who was appointed the Anunayake of the Sri Lanka Ramanna Maha Nikaya.
The Sri Lankan president said that he would fulfil his "duties… under the guidance of three Buddhist Nikayes and the Mahasangha".