08 November 2019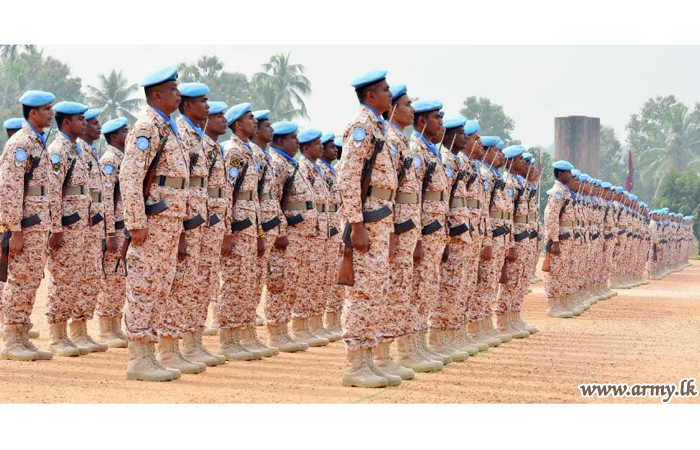 The United Nations (UN) claimed that Sri Lankan peacekeepers to be deployed with its mission in Mali have a "critical and specialized capability" needed to protect convoys on the ground, as controversy erupted over the Sri Lankan army's continued participation on peacekeeping missions.
"We can confirm that two hundred and forty three peacekeepers from Sri Lanka will be deployed to our Mission in Mali, MINUSMA, in mid-November as part of a regular rotation," a spokesperson for UN peace operations in New York told the Tamil Guardian on Friday.
The UN had earlier announced it would ban all "non-essential" Sri Lankan troops in response to the appointment of accused war criminal Shavendra Silva as head of the Sri Lanka's military
However the spokesperson told the Tamil Guardian that the Sri Lankan troops "belong to a Combat Convoy Company that are a critical and specialized capability that help protect and secure our convoys on the ground and ensure the logistic sustainment of the Mission".
It was confirmed this week that the Contingent Commander of the Sri Lankan soldiers due to be deployed, P.G.C.S Gallage, hails from a unit of the Sri Lankan army, the Vijayahabu Infantry Regiment, that was deployed in 2009 whilst the military launched an offensive that massacred tens of thousands of Tamils.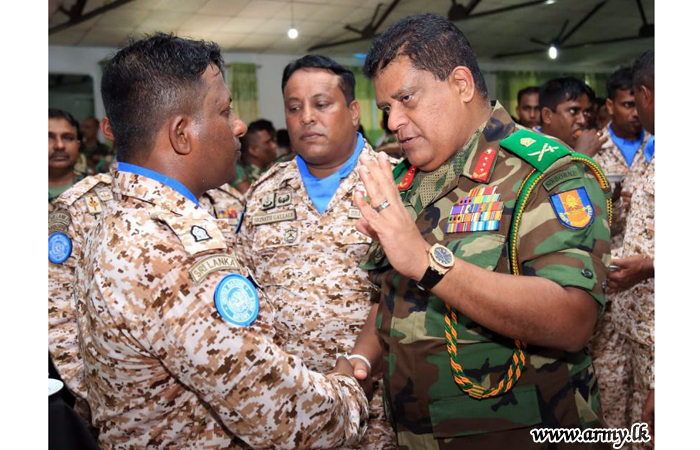 The spokesperson went on to confirm that "future Sri Lankan Army deployments have been suspended, except for existing critical capabilities whose suspension would expose UN peacekeeping operations to serious operational risk (this includes the CCC deployment to Mali)".
"This applies only to the SL Army and not to other branches of the SL Armed Forces," the spokesperson added.
Earlier this week Silva saw off the Sri Lankan contingent that were headed to Mali. Silva led Sri Lanka's 58 Division, an army unit which has been accused of mass atrocities and violations of international law during the 2009 military offensive that saw the killing of tens of thousands of Tamils. The 58 Division has been accused of repeatedly bombing hospitals, widespread sexual violence, torture and the execution of surrendering Tamils. His appointment sparked international condemnation earlier this year.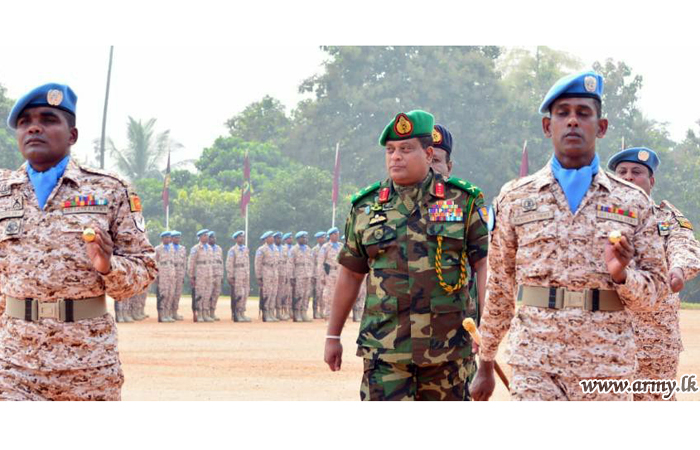 Read more on Silva in our feature here: Shavendra Silva - 'the most wanted man in Sri Lanka'
The UN's response to the Sri Lankan military's participation comes as the Sri Lankan Campaign launched a "Halt the deployment" campaign, which called on the global body to "outline exactly what screening and vetting measures have been undertaken… and provide unequivocal assurances that neither P.G.C.S Gallage, nor any of those under his command, are potentially implicated in serious human rights violations".
See more from the Sri Lanka Campaign here.