04 January 2019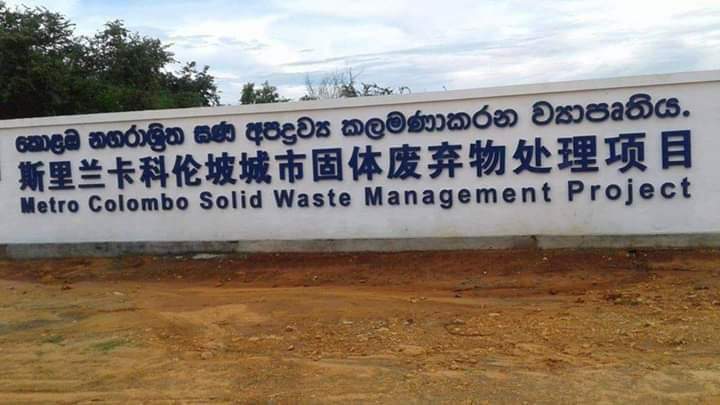 A Sri Lankan government minister has blamed "foreigners" for the construction of a sign in Colombo with Sinhala, English and Chinese script, but no Tamil.
The sign, at the Metro Colombo Solid Waste Management Project, was photographed and tweeted to the Sri Lankan minister, causing outrage from many Tamils on social media.
Mano Ganesan, Sri Lanka's of Minister of National Integration and Official Languages, blamed "foreigners" for the sign, stating that it was constructed at a "Chinese site".
He tweeted,
"We can't tolarate violations of local language laws at Chinese sites in Sri Lanka. We wish to provide assistsnce, if any required & plan to engage with all including the #Chinese embassy." (sic)
He went on to add,
"Chinese in Sri Lanka should respect local laws. We are receiving complains on sign boards at  Chinese projects using Mandarin & English scripts only ignoring both or one of the official languages, IE., Sinhala & Tamil."
"Our generosity begins only after our lawful local languages are respected by Foreigners," he concluded.
In 2016, Ganesan said that "still the Tamil speaking communities are governed by the Sinhala only language policy mechanism," as he threatened to quit from his post. Yet, despite claims by the government that Tamil has been fully implemented as an official language, there continue to be difficulties faced by Tamil speakers across the island in accessing official services.